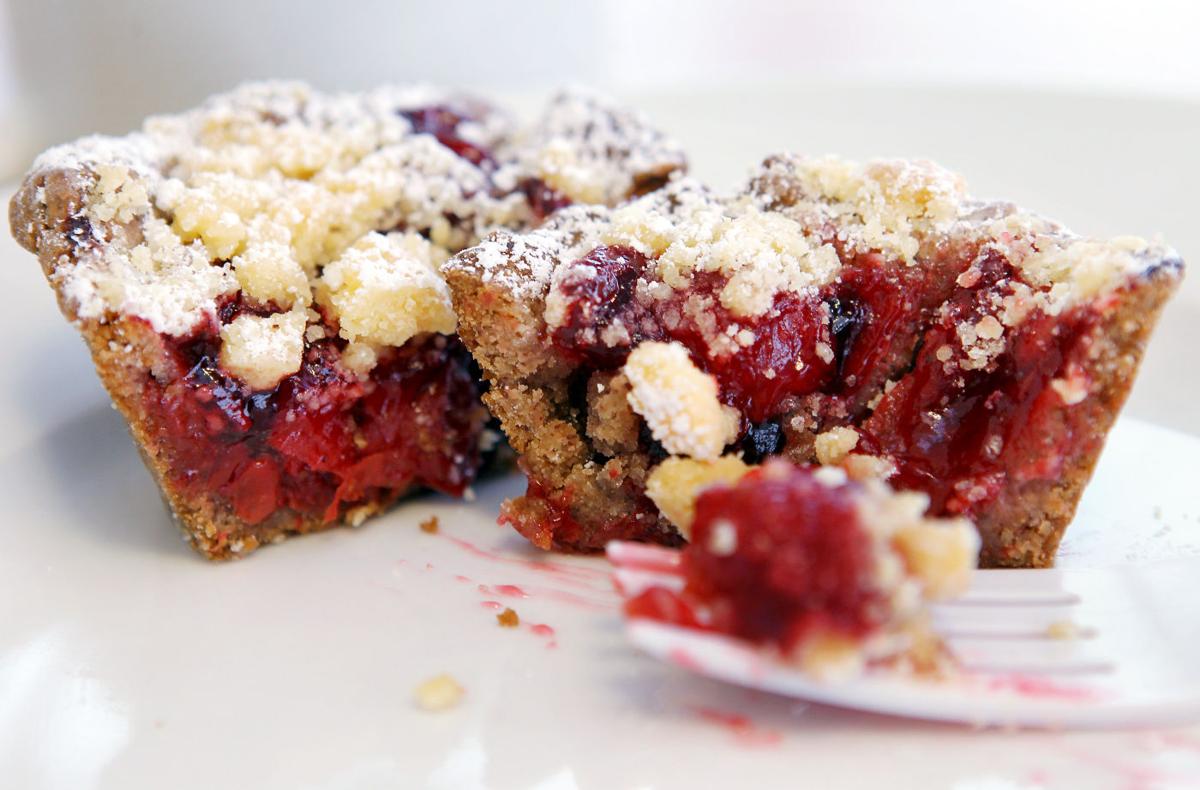 Q: Lubeley's Bakery and Deli has the most delicious little Macaroon Fruit Cups filled with various fruit flavors. I would love to be able to make these at home.
— Ellen Walther, Brentwood
A: Back in the day, St. Louis was home to 250 bakeries, says Helen Lubeley Murray. Yet neither competition nor the Great Depression stopped her parents, newlyweds Ed and Helen Lubeley, from opening their bakery in South St. Louis in 1937. Ed died in 1992, and Helen turned 99 on Monday.
"We're an old-style German bakery, a real bakery," Murray says. "A real bakery makes its own product from beginning to end." She and Robert Lubeley, her brother, are the second generation to run Lubeley's Bakery and Deli.
Lubeley's is known for German picture cookies called 'springerle." Murray says it's a two-day process to make the anise-scented cookies, whose dough is pressed into special square forms before baking.
Hand-cut, hand-decorated cookies are popular too. During the holidays, 10 bakers produce more than 30 varieties of cookies. "Our cookies are the size of a fifty-cent piece," Murray says. "A one-pound box holds 30 to 40 cookies. People like to bring in their own trays and choose their favorite cookies."
Macaroon Fruit Cups are hearty fruit-filled tarts with crusts made with leftover cake crumbs. There's no coconut to be found; "macaroon" refers to the almond paste in the crusts.
Special Request is written by Kirkwood resident Alanna Kellogg, author of the online recipe column KitchenParade.com and "veggie evangelist" at the food blog about vegetables, A Veggie Venture.