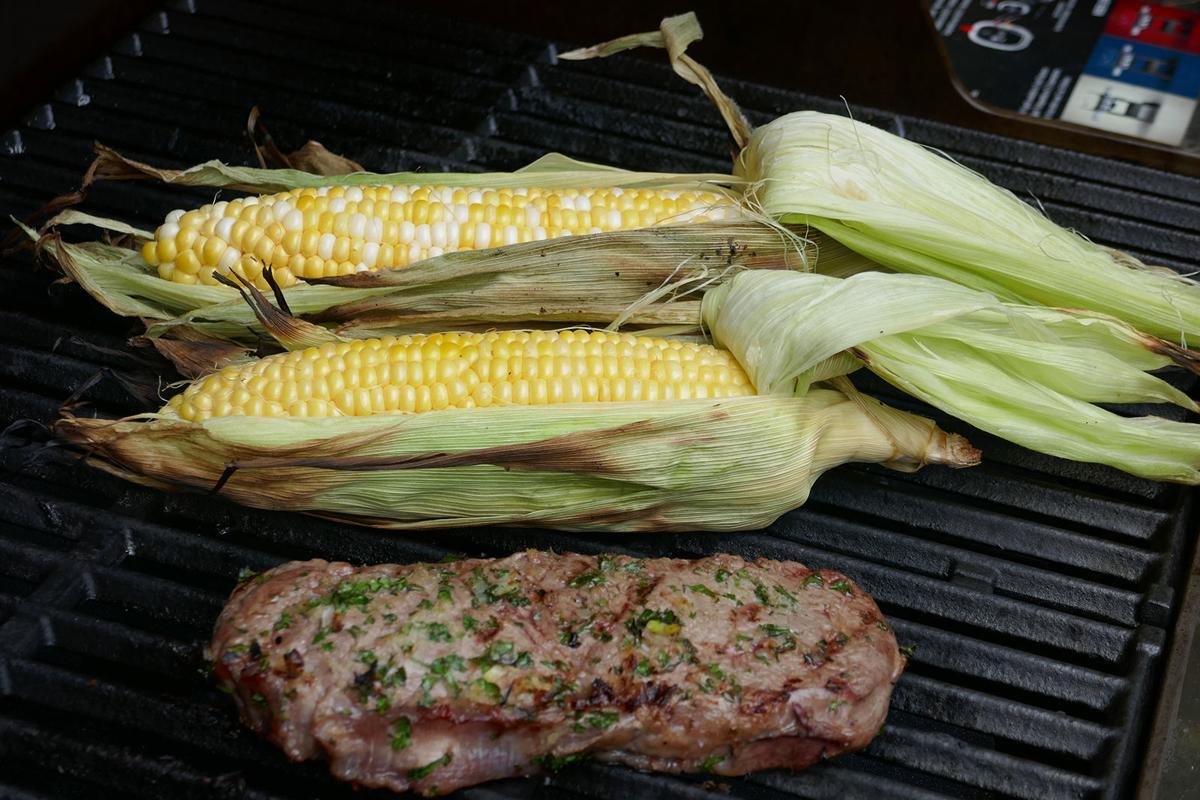 Add a little extra flavor to simple grilled streak. Small pockets made in the meat are filled with a tasty mixture of garlic, shallots, parsley and breadcrumbs.
Grilling corn on the cob in their husk gives a smoky flavor to the corn.
The steak and corn can be made inside on a stovetop grill. Or you can use a skillet for the steak and place the corn under the broiler.
Open a bag of washed, ready-to-eat salad to serve with the meal.