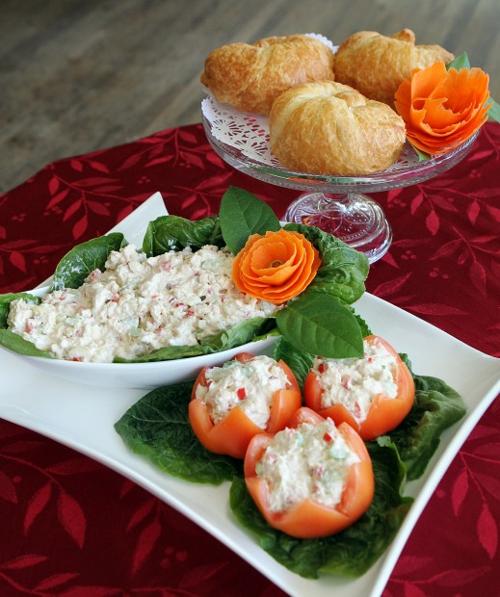 Q: I would love the chicken salad recipe from Hanneke's, the small grocery in Glendale. Their sandwich counter has the best sandwiches.
A: Ask around about Hanneke's Grocery & Westwood Catering, and you just might hear, "Oh, yeah. The old TomBoy." Its T-shirts even read, "Westwood. TomBoy. Hannekes. Whatever."
The corner grocery with wooden floors is a Glendale institution. Suzie Hanneke Westerbeck, along with her husband, butcher Brett Westerbeck, is the third generation to run the family business. She describes it more as a "catering business with a store" than as a store that caters.
Her father, Don Hanneke, grew up above the store and remains the principal owner. He does the books and buys doughnuts every morning for the guys who stop in to drink coffee and solve the world's problems. After school, kids flock in for candy, just as they have for more than 90 years. Some years ago, Hanneke commissioned St. Louis artist and muralist Bill LaChance to paint the history of Glendale on the building's south wall.
Chicken salad is a big seller for the deli, the sandwich counter and for catering clients. "It's the first thing we make every day," Westerbeck says.
Special Request is written by Kirkwood resident Alanna Kellogg, author of the online recipe column KitchenParade.com and "veggie evangelist" at the food blog about vegetables, A Veggie Venture.