You can say this for the contestants: They were all gooey. And buttery. And, you know, cakey.
You can keep your pork steaks and your toasted ravioli. You can keep your frozen custard and your Provel (actually, you should share your frozen custard). When it comes to St. Louis food, the gooey butter cake is king.
But there can be only one king. So, like a culinary "Game of Thrones," we gathered together seven of the best gooey butter cakes in the area to determine, once and for all, which was the very best. To see which one sits upon the gooey throne.
I purchased gooey butter cakes from six of the best-known bakers in the area: Federhofer's Bakery, Gooey Louie, McArthur's Bakery, Missouri Baking Co., Park Avenue Coffee and Russell's on Macklind.
The seventh cake I baked myself, using a recipe by Evelyn Schotte — the mother of Dale Schotte, who owns Park Avenue Coffee. Instead of the box of Duncan Hines yellow cake mix that her recipe calls for, I instead made a from-scratch yellow cake mix from a recipe by Jocelyn Delk Adams in the book "Grandbaby Cakes."
We printed both of these recipes three years ago for a Valentine's Day story. I made the cake then, too, and I remember that one of my editors at the time said it was the best version she had ever had.
We set up a double blind competition, meaning our crack team of four judges did not know which piece of cake was from which bakery. A couple were distinctive enough in appearance that I, who had purchased them, could recognize which one was which. But I am nothing if not famous for my undisputed impartiality.
We then ranked our top three favorites and came to a unanimous first-place decision.
I am actually kind of embarrassed about that. I am not a professional baker. I'm barely a professional writer. But what I think the decision shows is that if you take the time and effort to make a single version of something the best you can possibly make it, then it can conceivably surpass the hard work of people who churn out, say, a dozen samples at a time.
But this baking truism only works for gooey butter cake and maybe a few other items. There is no possible way a home cook could make a croissant, for example, that could come close to the efforts of a professional.
The judges, as I said, were unanimous in their decision that the one I baked was best. "What I want in a GBC," one wrote in her judging notes. "Good flavor start to finish, right consistency, nice crust. Enough gooey but not too gooey,"
"Perfect balance of everything you want in a gooey butter cake," said another.
"Buttery. Almost too buttery. Is that a bad thing?" said a third.
Oddly, I did not recognize my own cake and thought it might have a slight hint of lemon in it (it does not). But I, too, liked it the most, and thought it had the "right balance" of tastes and textures.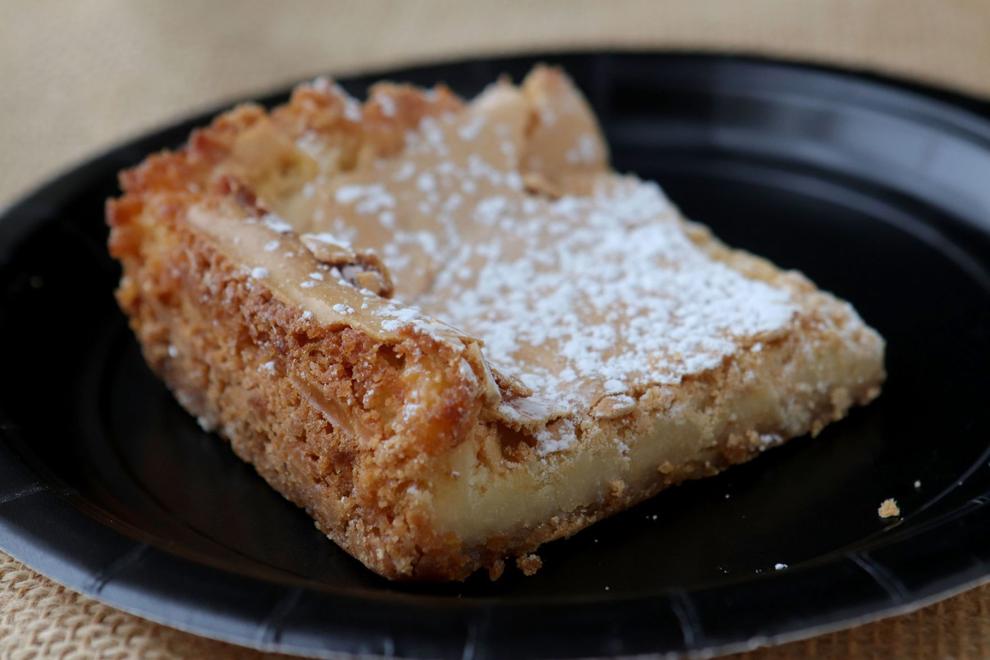 The second-place cake was made by Park Avenue Coffee, which is a little touchy because, after all, I was using the recipe by the owner's mother. I should note that they do not use a boxed mix for the base of their crust, either.
"Great crust, great flavor, what I expected. A very respectable gooey butter cake that I would definitely offer to guests in STL," one of our judges wrote.
"Good taste, but not enough gooey," wrote another.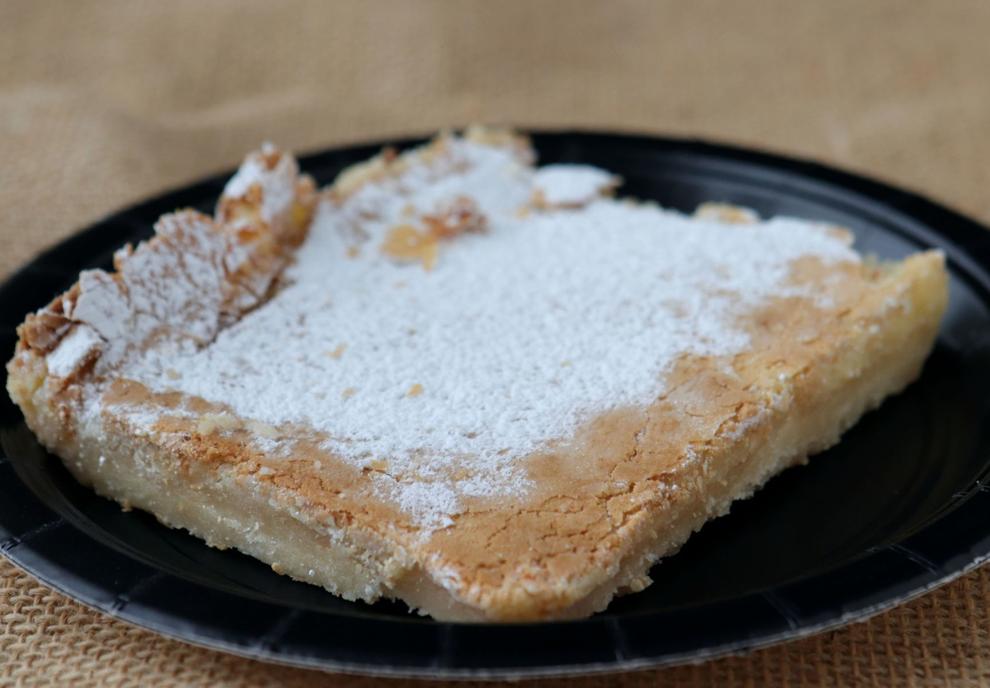 Third place went to Russell's on Macklind, which uses a shortbread crust for their version.
One judge noted the crust, saying the cake had a "good texture," while also noting that it was "super sweet."
In gooey butter cake, super sweet is a good thing.
Each of the versions we sampled received at least one vote except for one that we all agreed was fatally underbaked. Several more minutes in the oven, and who knows how it would have fared?
One colleague, who was not one of the judges but considers himself an expert on gooey butter cakes, said that my version tasted just like the ones his aunt used to make, and was therefore the best.
That was the best compliment of all.
Gooey butter cake: It's St. Louis on a plate.