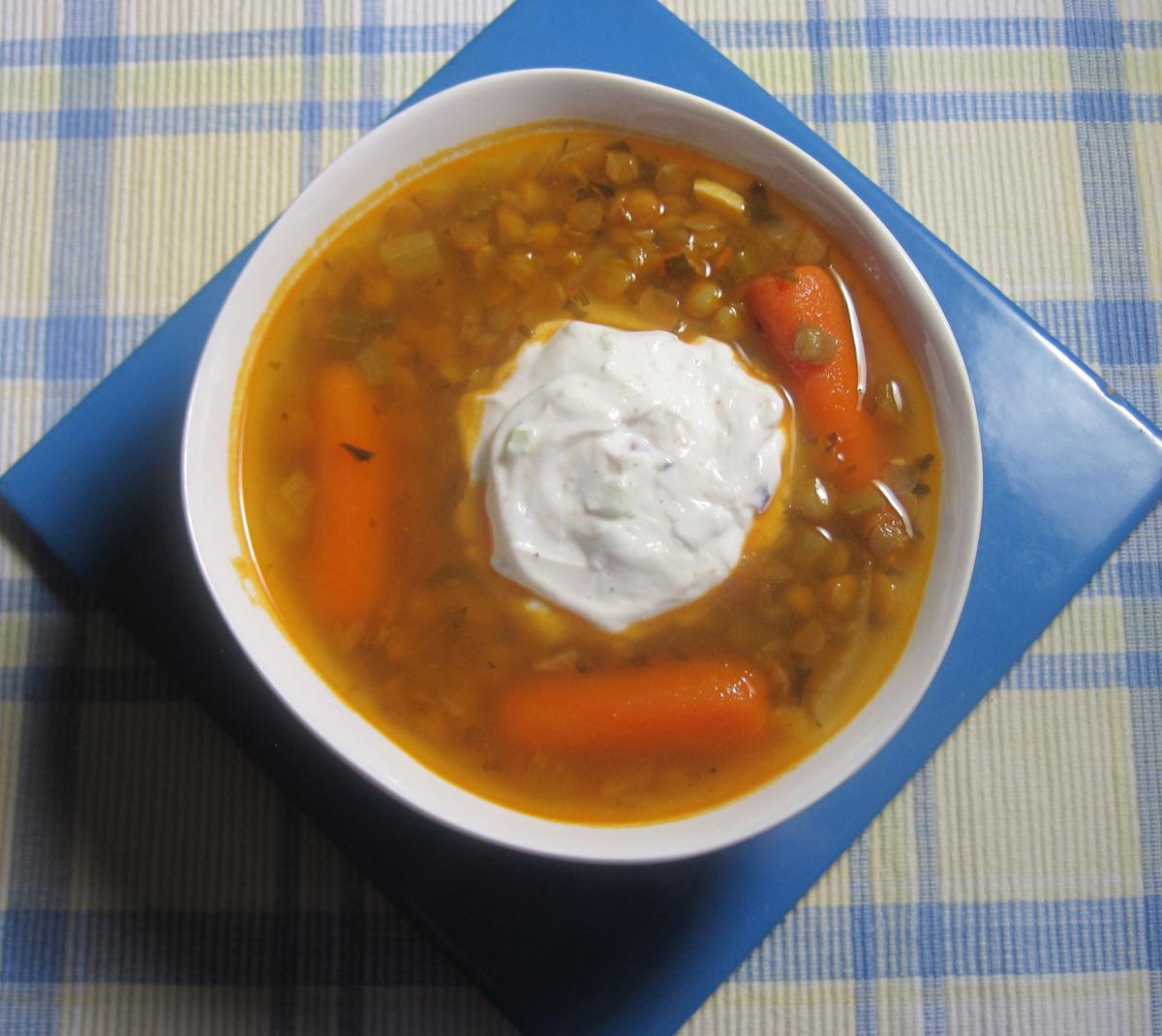 Q • I am requesting the Lentil Soup recipe from the Greek Kitchen In Kirkwood. It is not on the menu, but it is a special. — Carol Shapiro, unincorporated St. Louis County
A • The recipe for Lentil Soup from the Greek Kitchen makes a soup that fills the house with delicious aromas as it cooks. Although it tastes great when it first comes off the stove, the flavors blend and deepen the next day.
Chef and owner Lisa Nicholas has a sure hand with the robust herbs, seasonings and aromatics she's developed for this soup, which is served as a special. It will be available for two weeks following publication of this recipe. Everything at the Greek Kitchen, including the desserts, is made from scratch in house.
The menu features all the classics including dolmades, spanikopita, pastitio, gyros, moussaka and the lush lemon soup avgolemono. Fans of saganaki, the fried Greek cheese, love the tableside theater as the cheese and brandy are set afire tableside to choruses of "Opa!" after which it's extinguished with lemon juice.
It's not just Greek cuisine as usual, however. Regular patrons of the Greek Kitchen love the specials Nicholas creates. Her inspirations come from childhood memories of watching her mother and her aunts cook, from her travels, from watching travel programs and from the regular "what if" conversations and experiments she conducts with her business partner, life partner and fellow foodie Joe Kandel.
One special that quickly became a menu item, lamb sliders topped with a feta cheese spread melted on top, had a pedestrian beginning.
"Joe and I realized our freezer needed to be cleaned out. We had a couple pounds of ground lamb, so I said 'We're having lamb sliders as a lunch special today.' I threw something together and people really liked them.
"So Joe said, 'We're going to go get some more ground lamb and you're going to make these. What was the recipe?' I don't know what I did. I had to sit and think about it. That's how it is with a lot of our specials," Nicholas says.
She admits not every idea they come up with for menu items makes the grade, but they both love the process.
"We both wanted to do something with all the syrup, and nuts, and phyllo that stays on the pan when we make baklava. It's the best part," she says. "So we tried cookies, which were a bust, and we tried some bread pudding, which just did not work at all. We made a cake that came very close, and I said 'I'm going to throw it into a cheesecake and see what happens," she says. "And it was close. Then Joe said 'Put some phyllo on top' and he was absolutely one hundred percent correct."
The weekly Saturday night specials at their warm, intimate restaurant are very popular for date nights and special dinners. You'll find the weekly off-menu specials on their Facebook page. Nicholas advises people to make reservations for lunch and dinner, especially for Friday and Saturday evenings.
---
343 South Kirkwood Road, No. 101, Kirkwood
Would you like to request a recipe from a restaurant that is still open in the St. Louis area? Send your request along with your full name and the city you live in to reciperequest@post-dispatch.com.
45 recipes from some of St. Louis' favorite restaurants