10 toppings for that all-American favorite
Monday is Labor Day, and we all know what that means: grilling (and celebrating the American worker, of course). 
But we first tried this to celebrate another big dog day - July 4th. (See below.) 
Americans eat more hot dogs on the Fourth of July than any other day of the year.
How many? Enough hot dogs to stretch from St. Louis to Paris, then back to St. Louis, and then back to Paris again.
And there would still be more than enough frankfurters left over to keep going all the way to Frankfurt.
That's 150 million hot dogs on the Fourth of July alone.
It seems like the most patriotic thing we can do: eating hot dogs to celebrate our nation's birth. What could be more American than taking a food that was brought here by immigrants and making it our own?
And they are so simple. All you need is a hot dog and a bun, and maybe a squirt of mustard.
Which is exactly why, for this Fourth of July, I decided to go the extra mile. The extra 10 miles, actually.
I decided to take the all-American (but German) hot dog and make it fancier with toppings — 10 different ways.
Ten delicious toppings? That's one for each amendment in the Bill of Rights. Let's run them down:
First Amendment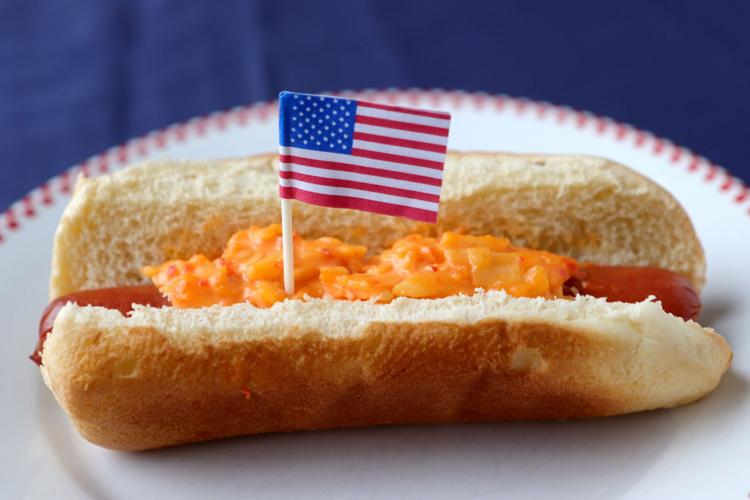 First Amendment
Freedom of religion, speech and the press, and the rights to peacefully assemble and petition the government
Top hot dog in bun with 1 tablespoon pimento cheese.
Second Amendment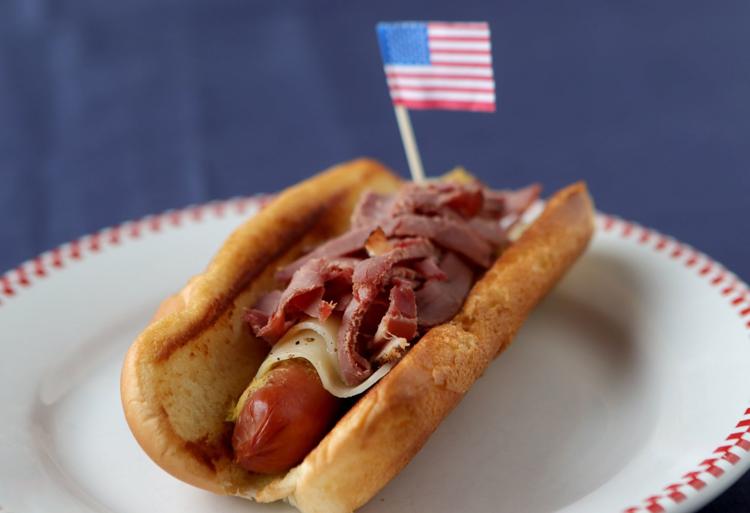 Second Amendment
The right to bear arms
Melt 1 teaspoon butter in a skillet and place open bun face down in the butter until toasted. Place hot dog on bun, top with spicy brown mustard, 1 slice of Swiss cheese and 1 slice of pastrami.
Third Amendment
Third Amendment
Soldiers cannot be housed in private homes without the owner's consent during peace, and only under certain circumstances during war
Slice ¼ small onion and cook with a pinch of salt in 1 teaspoon oil over moderate heat until browned, about 30 minutes. Add ¼ cup Coca-Cola and boil, scraping up any brown bits, until liquid has evaporated. Place on top of hot dog in bun.
Fourth Amendment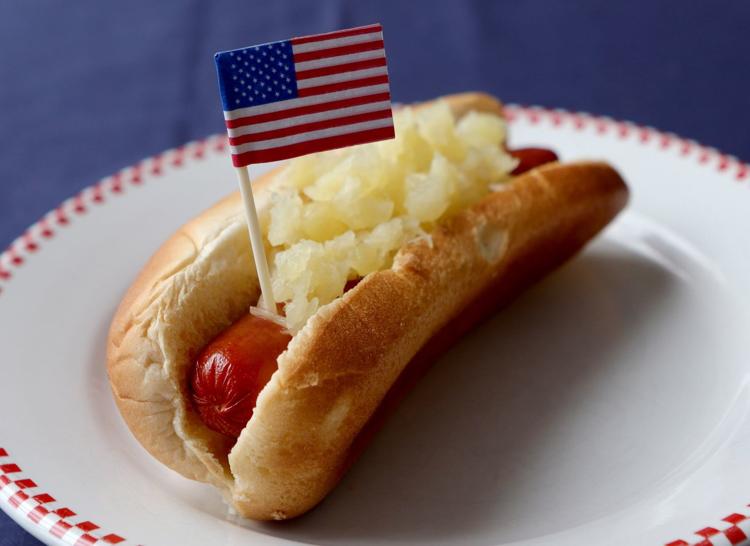 Fourth Amendment
Protection against unreasonable searches and seizures of property
Top hot dog in bun with 1½ tablespoons drained, chopped pineapple.
Fifth Amendment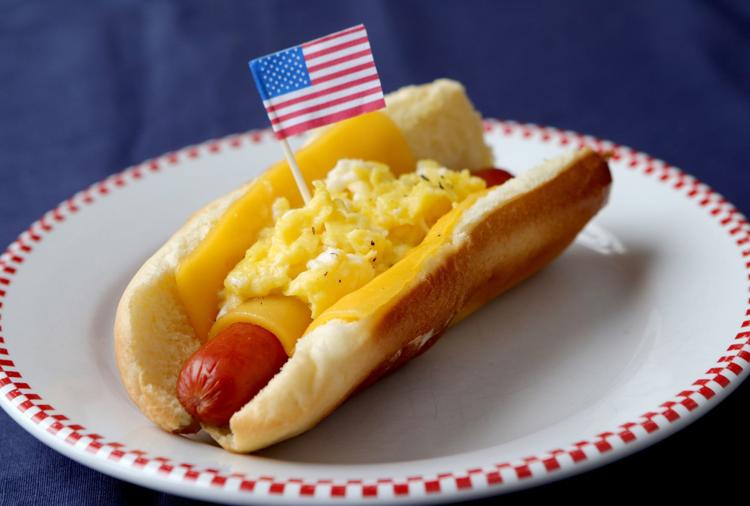 Fifth Amendment
Protection against being criminally tried without a grand jury indictment, being charged with the same crime twice or being forced to incriminate oneself, or being deprived of life or liberty without due process of law, or being deprived of property without just compensation
Melt 1 teaspoon butter in a skillet and place open bun face down in the butter until toasted. Place hot dog in bun and cover with 1 slice American cheese. Microwave 10 seconds to melt cheese, if desired. Scramble 1 egg in 1 teaspoon butter, and add on top of cheese.
Sixth Amendment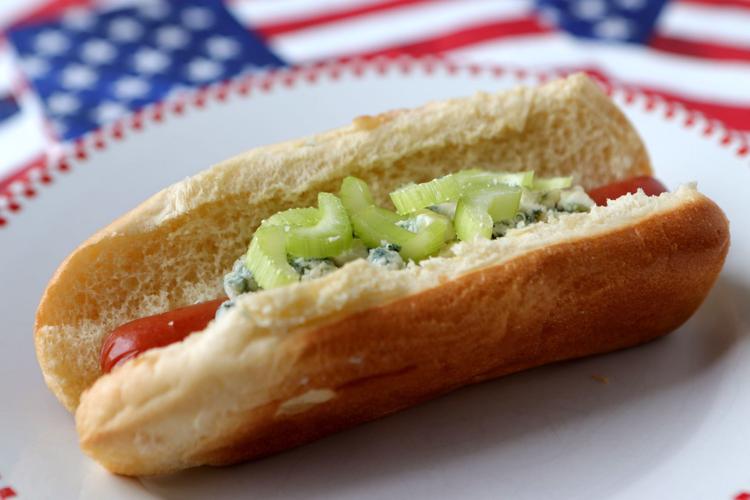 Sixth Amendment
The right to a speedy trial before an impartial jury, to be formally charged, to face witnesses, the right to a subpoena and the right to an attorney
Top hot dog in bun with 1 tablespoon crumbled blue cheese and 1 teaspoon chopped celery.
Seventh Amendment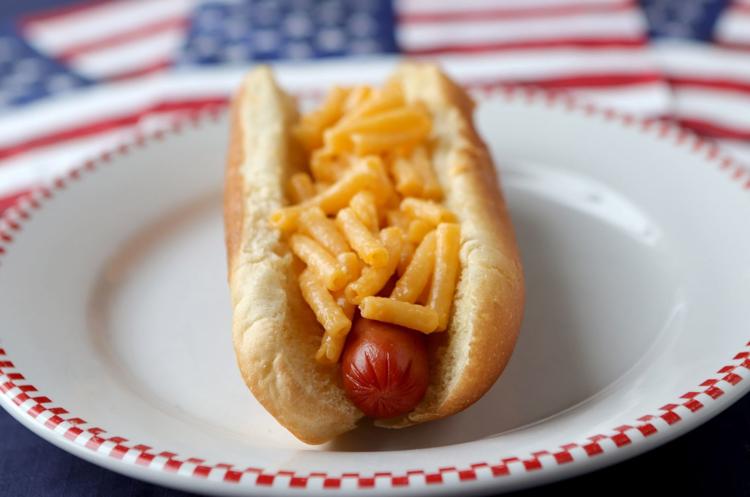 Seventh Amendment
The right of civil trials to be decided by jury
Top hot dog in bun with 2 tablespoons macaroni and cheese.
Eighth Amendment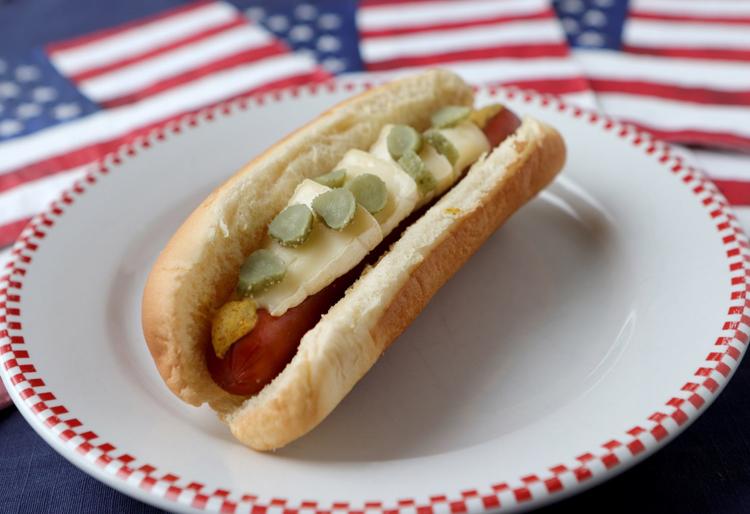 Eighth Amendment
No cruel or unusual punishment, or excessive bail or fines
Top hot dog in bun with 1 teaspoon Dijon mustard, 1 ounce brie sliced thin and 1 chopped cornichon.
Ninth Amendment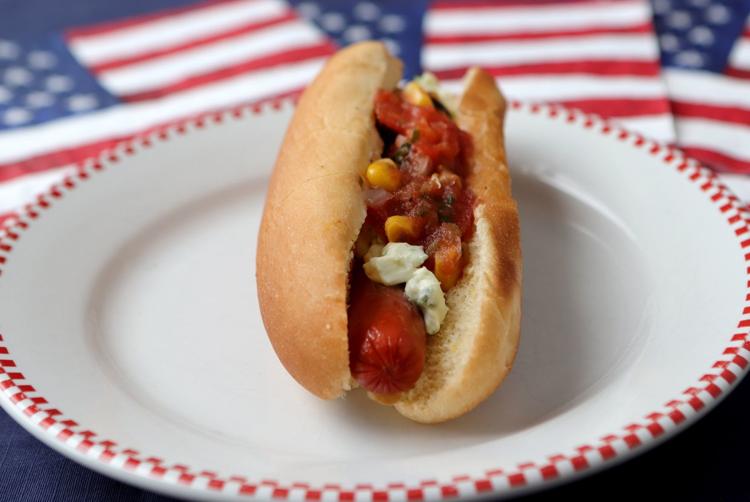 Ninth Amendment
These rights do not diminish other rights that are not listed here
Mix 1 tablespoon softened cream cheese with ½ teaspoon minced jalapeño. Spread mixture on hot dog in bun and top with 2 tablespoons black bean salsa.
Tenth Amendment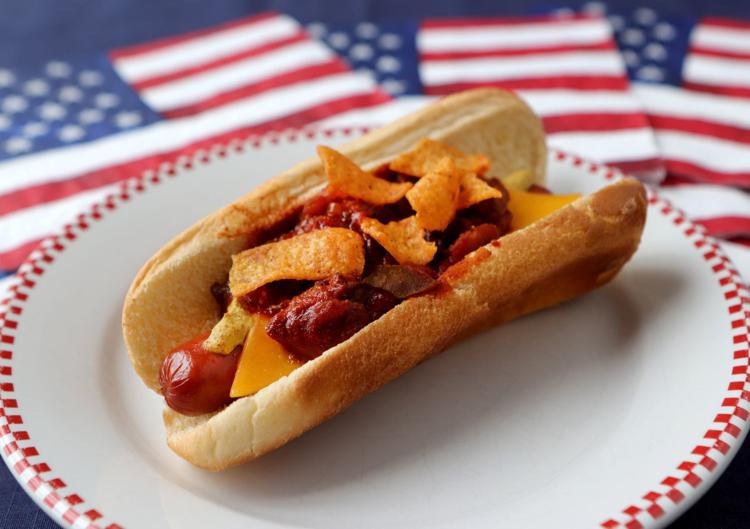 Tenth Amendment
Rights not given to the federal government or prohibited to the states are given to the states or the people
Top hot dog in bun with 1 teaspoon mustard, ½ slice American cheese, 3 tablespoons chili and 5 to 6 Fritos corn chips.