Unlike many historic St. Louis favorite bakery confections lost to time, the iconic split layer cakes from the long-shuttered Miss Hulling's Bakery live on, and not just in memory. The cakes that defined generations of birthdays, showers, celebrations, dinner parties and personal indulgences are available today through Straub's Fine Foods.
The recipes for the chocolate and lemon split layer cakes have been one of the most popular reader requests at the Post-Dispatch. The sacrosanct formula has remained a trade secret that cannot be disclosed. Florence Hulling Apted, who died on April 3, 1984, at the age of 92, lives on in the fond memories of many St. Louisans.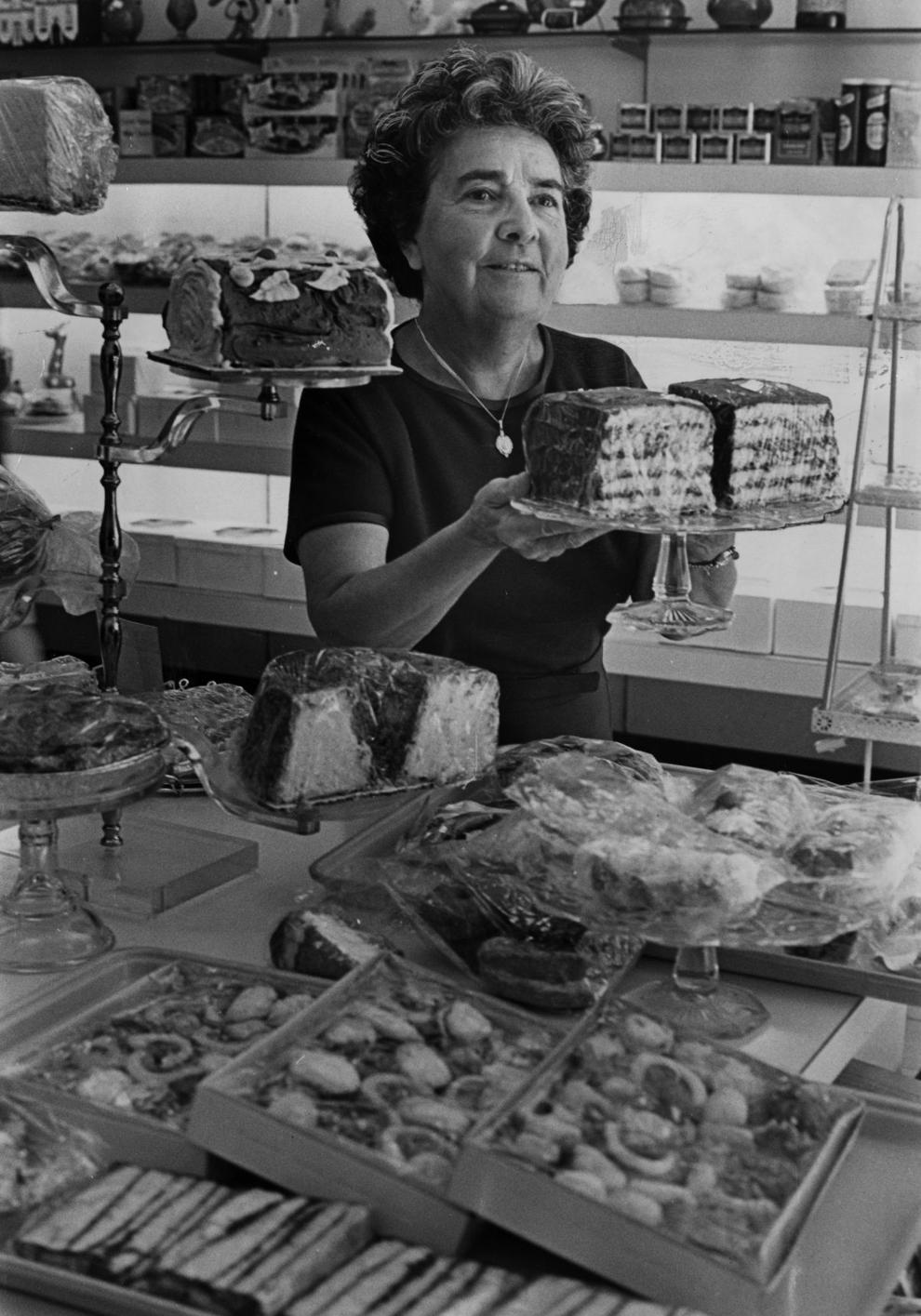 Florence Hulling moved to St. Louis in 1908 hoping to find work with the telephone company. When she didn't get hired, she hired out as a private cook, and later worked at Child's restaurant from 1910 to 1930, when she opened her first restaurant in downtown St. Louis. Her husband, Stephen Apted, soon joined her in the business.
By 1957, Miss Hulling's restaurants served nearly 8,000 people each day, according to an article in Institutions Magazine. Her grandson, Dan Apted, worked with his grandmother at the 11th and Locust streets location from the time he was a sophomore in high school. He closed the store in 1994.
This story began when subscriber Toby Chod requested the recipe for Miss Hulling's chocolate split layer cake after she and her husband, Steve, moved to Hilton Head, South Carolina. The search illuminated how much people still love these many-layered cakes.
"Our family birthday tradition after we moved to St. Louis was to buy two of Miss Hulling's split layer cakes, one chocolate and the other lemon," Toby Chod says. "Everyone got to choose his or her favorite flavor." Although she buys the cakes when she visits St. Louis, and Straub's will ship the cakes overnight, she would enjoy the challenge of baking these cakes at home.
At the Apted family events, however, different cakes took center stage. "The split layer was the trademark cake for our cafeterias from back in the '30s. When we had family events, to be totally honest, my dad and my grandmother both liked our carrot cake with cream cheese icing," he said. "My grandmother ate very, very few sweets. She would just as soon have a little piece of a pear or peach. My dad needed a piece of cake now and then. It was almost standing joke in our family because he would bring home a big decorated cake, and we all wondered what would be inside that cake this time? He was not traditional," Apted says.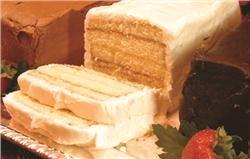 At Straub's, chocolate and lemon are by far the top sellers, Straub's general manager Tim Hollenbach says. These two cakes average seven to eight thin layers of goodness each. The chocolate cake gets encased in a boiled chocolate icing with a rich chocolate ganache filling between each layer. The lemon cake, frosted in a lemon buttercream, boasts a bright lemon filling, similar to lemon curd.
Caramel, strawberry and coconut cakes stand as tall as their counterparts, but with three layers each. Flavored buttercreams frost the caramel and strawberry cakes; sticky marshmallow frosting and coconut flakes top the coconut cake, with coconut custard between the layers.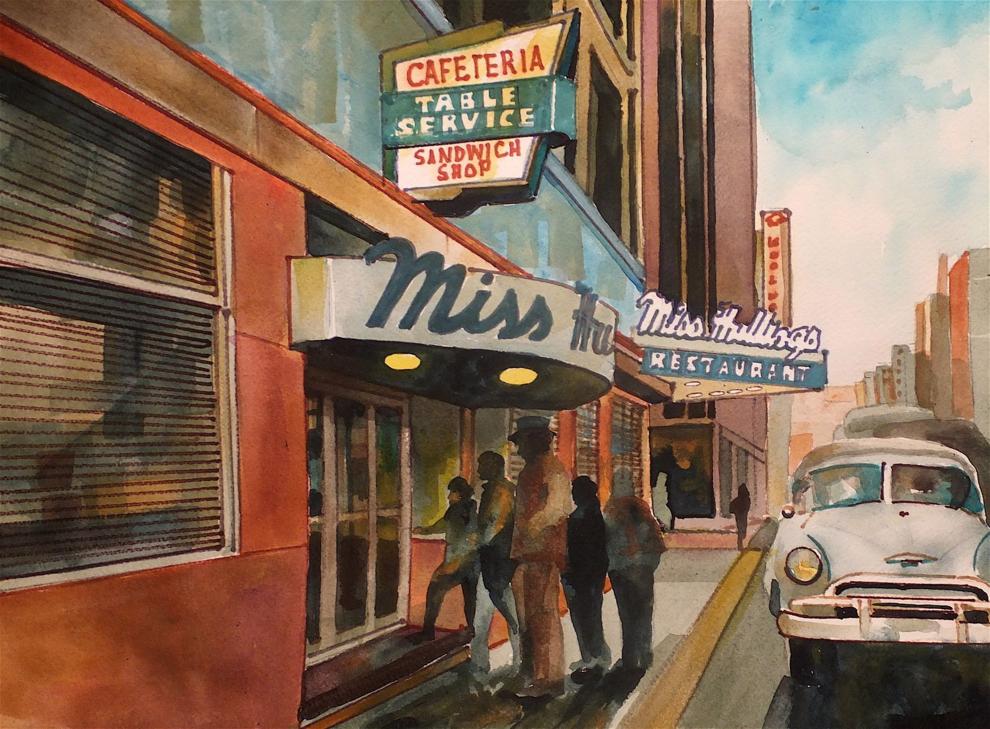 "We use the original recipes from Miss Hulling's through an arrangement with Apted-Hulling," Hollenbach says. "We pay a royalty on each cake sold, and the recipes are not ours to share. We make these complicated cakes in-house at our bakery with a specially trained staff to maintain the highest quality. Each layer is baked in a full sheet-pan size, filled and layered. Once this is done, we cut each cake." The cakes, which are then frosted or iced, are picture-perfect loaves, revealing their layered beauty when cut.
The cakes are baked to order and must be ordered 48 hours in advance. Luckily, locals can order and pick up their cakes at Straub's locations. Locals and out-of-town folks can order online as well. Straub's freezes, then ships the cakes overnight to ex-pats hungry for the sweet taste and sweeter memories of times shared with friends over cake and conversation.
Connections of St. Louisans to Miss Hulling's run deep, as evidenced by the high prices paid for the 1969 cookbook, "Miss Hulling's Favorite Recipes." The cookbooks are so prized by collectors they sell for $125 to $800 at booksellers nationwide.
At the beginning of March, Michelle Barron, owner of the Book House in Maplewood, located a copy in her warehouse. Before we could photograph it, the book sold for $125. "We would be very interested in copies of Miss Hulling's books," she said.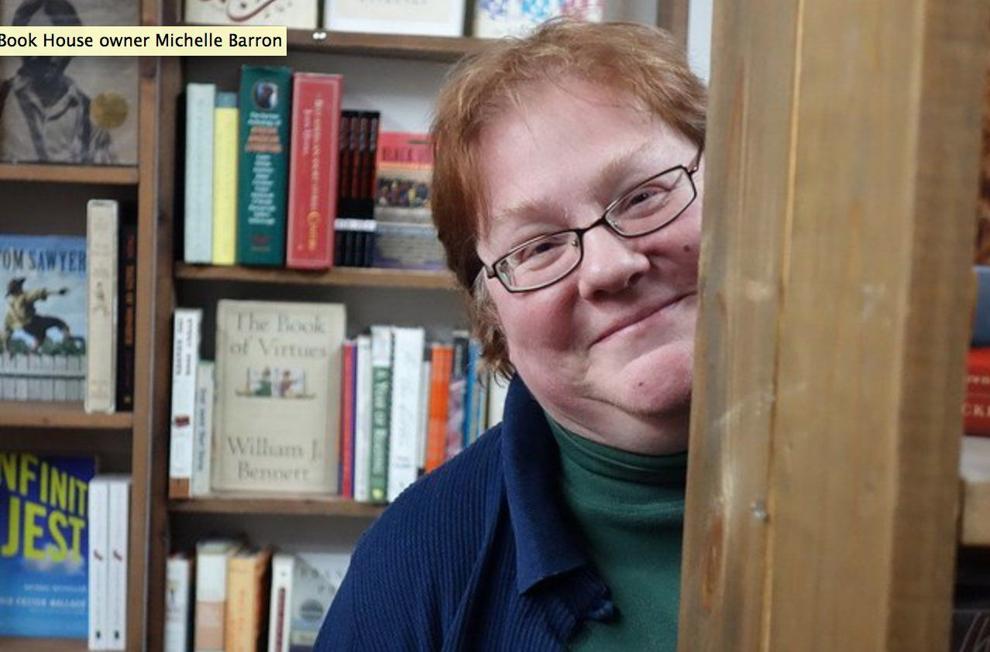 For artist Marilynne Bradley, trips downtown included a stop at Miss Hulling's Cafeteria. "It was a rare thing when we went downtown, but when we did Miss Hulling's was the place to go for lunch, and to have that great cafeteria experience," she says.
She later immortalized the 1950s era at Miss Hulling's in a lively watercolor that tops the Miss Hulling's entry on her friend Harley Hammerman's Lost Tables website.
She continues to document the restaurants of St. Louis, then and now. "I don't know how many restaurant paintings I've done — probably over 60, many of which are no longer around," she says.
For eateries long closed, she consults with her friend Greg Rohmberg, whose far-ranging collections include neon signs and ephemera of St. Louis. Prints of her painting of Miss Hulling's, and of many other St. Louis landmarks and restaurants, can be found on her website, marilynnebradley.com.
Former Sen. Jean Carnahan also chronicled the relationship of Miss Hulling's to her city in a lively post on her blog, Good Food St. Louis. "... Sixty-five years after the first restaurant opened, the last of the [Miss Hulling's] restaurants closed. For many of her culinary fans, it was akin to losing the Rams football team. But all was not lost. Today Straub's Bakery offers the multi-layered cakes to customers each day. The sweet tradition lives on."
We did find a few other Miss Hulling's recipes in our archives. 
Miss Hullling's recipes
Cottage Cheese Pie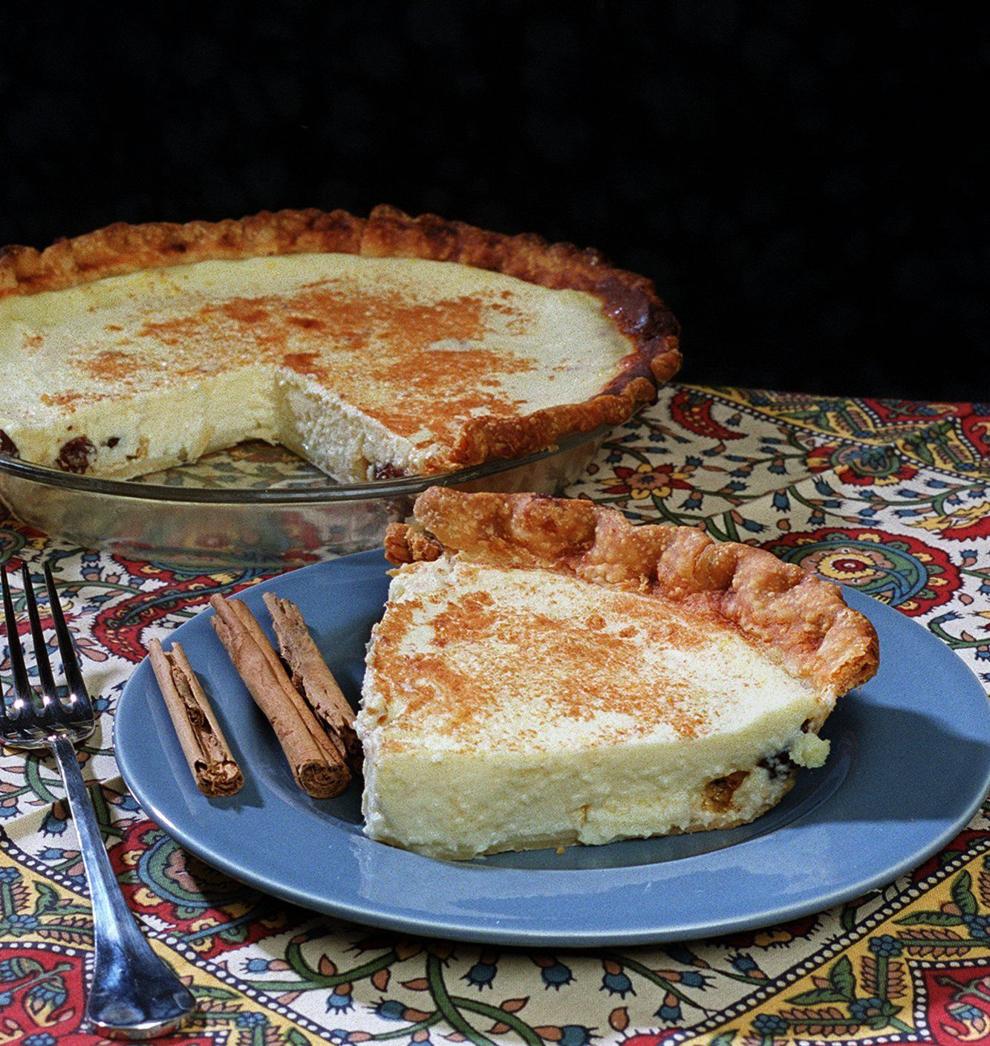 1 pound dry cottage cheese (2 cups well drained)
1 tablespoon all-purpose flour
2 tablespoons lemon juice
1 teaspoon grated lemon zest
1 (9-inch) unbaked pie crust
Ground cinnamon, optional
Note: We had to use a food processor to achieve a smooth purée of the cottage cheese, sugar, flour and salt. We transferred the puréed mixture into a bowl and used an electric mixer to beat in the remaining ingredients. Also, we used a 9-inch pie plate but had about 1 cup filling left over. We suggest using a deep-dish pie plate.
1. Preheat oven to 475 degrees. Beat cottage cheese with sugar, flour and salt until smooth (see note). Continue beating while adding eggs one at a time. Add half-and-half, milk, lemon juice and zest. Mix to blend well.
2. Sprinkle raisins over bottom of pie crust. Pour in cheese filling. Sprinkle lightly with cinnamon.
3. Bake for 10 minutes, then reduce heat to 375 degrees and bake for 30 to 35 minutes longer or until knife inserted in center of pie comes out clean.
Per serving (based on 8): 454 calories; 16g fat (31% calories from fat); 131mg cholesterol; 20g protein; 59g carbohydrate; 1g fiber; 1,079mg sodium; 117mg calcium.
Adapted from "Miss Hulling's Favorite Recipes"
Miss Hulling's Cornbread
1 cup white cornmeal, plus more to dust pan
1 ¼ teaspoons baking powder
1 ½ teaspoons granulated sugar
½ cup bacon fat or vegetable shortening, melted and cooled
Note: For an extra-crunchy top, sprinkle lightly with cornmeal before baking.
1. Preheat the oven to 450 degrees. Grease a 9-by-9-by-2-inch baking pan; dust with cornmeal.
2. Sift or whisk together white and yellow cornmeal, baking powder, baking soda, salt and sugar in a large bowl.
3. In a medium bowl, stir together egg, buttermilk and melted fat. Add all at once to dry ingredients. Stir just until combined. Pour into prepared pan.
4. Bake until lightly browned, 20 to 25 minutes.
Per serving: 265 calories; 13g fat; 5g saturated fat; 35mg cholesterol; 5g protein; 32g carbohydrate; 4g sugar; 1g fiber; 650mg sodium; 80mg calcium.
Golden Butter Loaf with Chocolate Wonder Icing
1 cup (2 sticks) butter, at room temperature
1 ½ cups granulated sugar
3 cups sifted cake flour (sift before measuring)
1 tablespoon baking powder
3 (1-ounce) squares unsweetened chocolate, melted
6 ounces cream cheese, at room temperature
6 tablespoons half-and-half
About 5 cups sifted powdered sugar (sift before measuring)
Note: You can split the loaf cake and use the icing to frost the layers and top.
1. Preheat oven to 350 degrees. Grease and flour a 10-inch tube pan.
2. Beat butter and sugar until light and fluffy. Continue beating while adding eggs one at a time.
3. Sift together flour and baking powder. Add to butter mixture alternately with milk. Add vanilla. Pour batter into pan.
4. Bake until done, 45 to 50 minutes. Remove from pan when almost cool. Let cool completely.
5. Melt chocolate in a metal bowl set over a pot of warm water or in a glass bowl in the microwave on medium power.
6. Beat together cream cheese, half-and-half and salt. Add powdered sugar gradually, mixing until smooth. Add melted chocolate and vanilla; mix until well blended.
Per serving: 675 calories; 27g fat; 16g saturated fat; 110mg cholesterol; 7g protein; 102g carbohydrate; 77g sugar; 1.5g fiber; 230mg sodium; 90mg calcium.
Adapted from "Miss Hulling's Favorite Recipes"
Miss Hulling's Bread Pudding
4 cups white bread (cut into 1-inch cubes)
2 tablespoons butter, melted
Sugar or cinnamon, for optional topping
1. Preheat the oven to 350 degrees. Grease a 2-quart casserole dish. Arrange bread cubes and raisins in the dish.
2. Heat milk in a small saucepan until bubbles start to form around the edges. Remove from heat. Let cool until warm.
3. Beat eggs in a bowl. Mix in milk, salt, sugar and vanilla. Pour over bread and raisins. Drizzle with melted butter. If desired, sprinkle with sugar or cinnamon.
4. Place the casserole dish in a baking pan. Pour hot water into the baking pan until the water reaches halfway up the sides of the casserole dish. Bake for 30 to 40 minutes or until a knife inserted into the center of the pudding comes out clean.
Per serving (based on 8): 200 calories; 7g fat; 4g saturated fat; 70mg cholesterol; 6g protein; 29g carbohydrate; 19g sugar; 1g fiber; 210mg sodium; 130mg calcium.
Adapted from "Miss Hulling's Favorite Recipes"