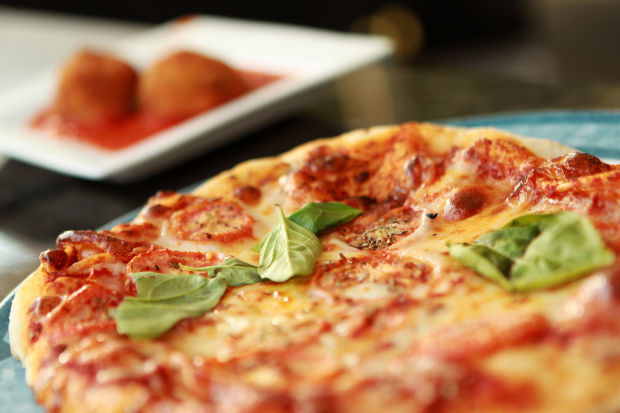 To be completely honest, I thought the carnage would be worse.
A friend was going through a box of things he had not touched since, apparently, 2005. Among them was a copy of the Riverfront Times from that year. It was the publication's 17th annual Menu of Menus edition, a 68-page extravaganza showing menus and advertisements from more than 100 local restaurants.
With a tenacity that either shows well-honed research skills or perhaps a clinical level of obsessive-compulsive disorder, I went through the publication and looked up every listed restaurant to see whether it is still in existence now, 14 years later.
On Tuesday, Schneithorst's closed its doors for good, ending a more-than-60-year run as a staple of the area's food and culture scene.
The restaurant business is tough. The hours are long, the work is hard and in many cases the staff can be unreliable (in many other cases, the staff is extremely reliable. Few businesses run as smoothly as a restaurant where everyone has been there 10 years).
Tastes change, fads come and go, and a successful restaurant has to keep ahead of the curve. In addition, food prices are volatile, which makes it difficult to settle on what to charge for each dish.
No wonder, then, that about 23 percent of all restaurants go out of business in their first year. Other statistics say the number is as high as 60 percent, but a survey by Restaurant Startup & Growth magazine came up with the 23-percent figure, and that has more of the ring of truth to it.
Even so, 23 percent is a high figure, and the number of closings only escalates over the next few years. One big problem with restaurants is that the quality is exceedingly difficult to maintain, and the crowds go when the quality goes.
So I was pleasantly surprised, more or less, when I did my tally of restaurants from 14 years ago. Sixty-three of the places that advertised in the section are still in business. Forty-four of them had closed.
I thought the carnage would be worse.
Gone are Dierdorf & Hart's Steak House, the Juniper Grill and Savor. Cicero's has left a void in music-lovers' hearts; Momos Greek Tavern has said "antio sas" and Al Hrabosky's Ballpark Saloon has tossed its last pitch.
Ronnie's was "still serving the Original Family Recipe" for fried chicken since 1931, but it did not survive the last 14 years. Delmonico Diner had won the RFT's poll as the best soul food in town for at least 17 years in a row, but it died, too. And like several of the restaurants that did not make it, Arcelia's closed, tried to reopen for a while, and then closed again for good.
But the places that stayed, the restaurants that bucked the odds and are still popular today, are some of the best-known names in the St. Louis culinary scene.
Hodak's, Tucker's Place and Cunetto House of Pasta were all represented in the 2005 publication. So were Bar Italia, Racanelli's and the Trainwreck Saloon. India Palace has moved but is still going strong, Schneithorst's is legendary and the Best Steak House has been grilling success since 1964.
Every week, the Let's Eat team takes your requests for recipes from St. Louis area restaurants. Some of those recipes have come from the best …
The ad for B.B.'s Jazz, Blues & Soups included a list of some of the people who had performed there, many of whom are now dead (Betty Carter, Jimmy Rogers, Son Seals and even Earl "Fatha" Hines), but the restaurant-nightclub still packs 'em in with new talent.
In a sense, it is comforting to discover that, although some things change, Helen Fitzgerald's stays the same. We do have a culinary connection to our past. Sometimes, even the restaurants stay the same. Even the menus are the same, with the obvious exception of the prices.
A filet at Citizen Kane's Steak House cost $29.95 in 2005; today it is $42.95. A burger at Flannery's has jumped from $7 to $10. A Drunken Fish roll at the Drunken Fish sushi restaurant bumped up modestly from $12.50 to $14.50.
Perhaps the longevity of so many restaurants says something about St. Louis, that we like things the way we like them, and we are happy to support this kind of consistency. Or perhaps it is an underreported trend across the country that while a lot of restaurants close in the first few years, many also stay relevant for decades.
Still, nearly 60 percent of a random selection of more than 100 restaurants that advertised is still in business after 14 years, and nearly all were around for years before that.
Or maybe it wasn't a random selection after all. Restaurants come and go, but maybe the ones that advertise have a step up on the future. Not that I'm hinting, or anything.
MEMORIES FROM OUR READERS
Al's Restaurant
Where 1200 North First Street • More info 314-421-6399; alsrestaurant.net
Great steaks and seafood. Classic sides and service. Old-school white-tablecloth TLC. Suzanne Corbett of St. Louis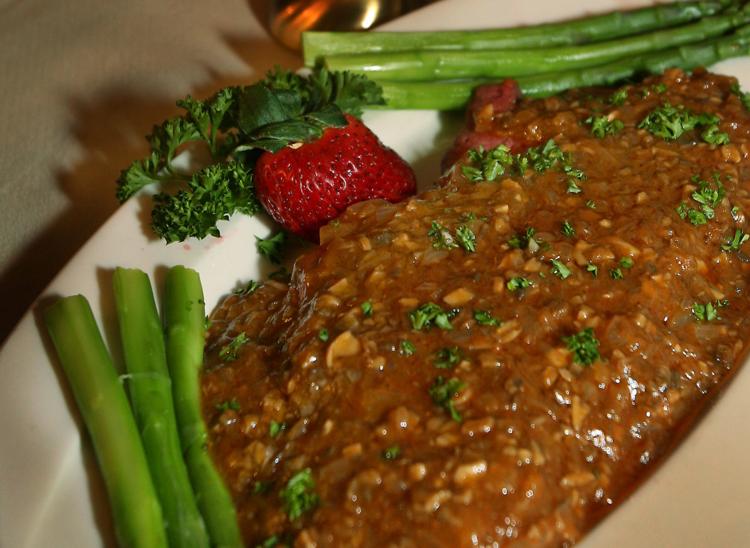 ---
Balducci Winefest
Where 12527 Bennington Place • More info 314-576-5024; balduccisrestaurant.com
A West County institution located in the basement of a small strip mall. Family owned, handmade tables reworked after a fire and some of the best pizza. Marsha Wallen of St. Louis
---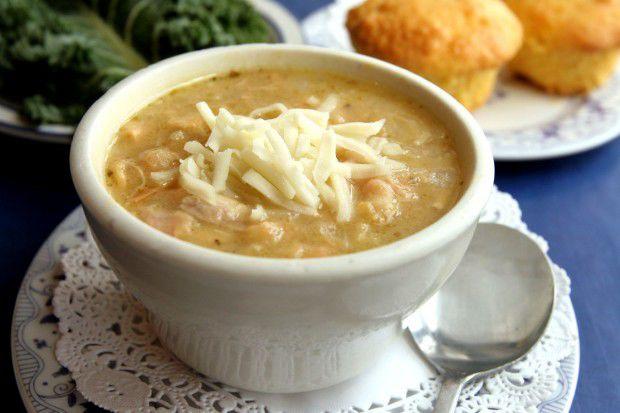 Blue Owl
Where 6116 Second Street, Kimmswick • More info 636-464-3128; theblueowl.com
Salads, soups and desserts, and almost everything is great! The feel of it draws you back. I like the Chicken Velvet Soup. Mary J. Bollma of St. Louis
---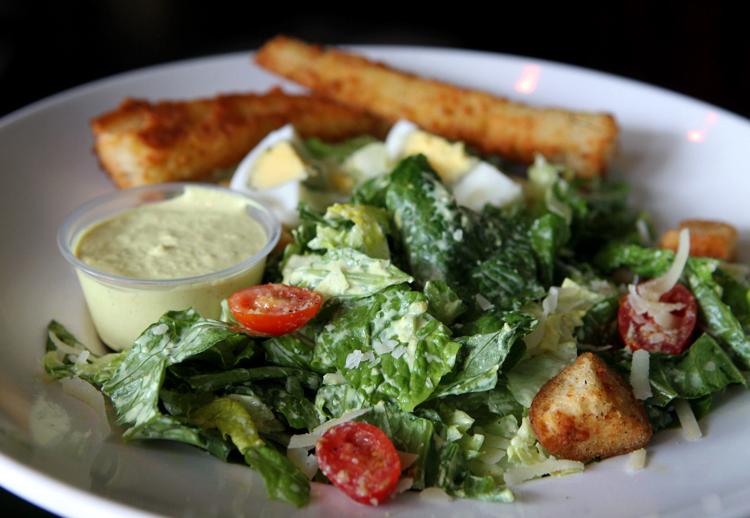 Caleco's
Where 101 North Broadway • More info 314-421-0708; calecosstl.com
Caleco's has been around forever. The food never fails, and the prices can't be beat. Amazing selection, and great for pizza and wings or a steak dinner. Caleco's is unique and makes the city special. Blaire Kelley of St. Peters
---
Charlie Gitto's Downtown
Where 207 North Sixth Street • More info 314-436-2828; charliegittosdt.com
This place and its owner are the definition of iconic. Charles Hamilton of O'Fallon, Ill.
---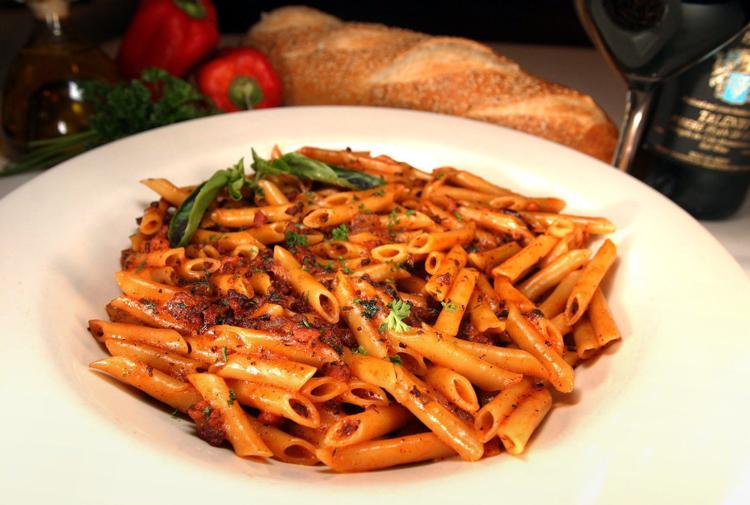 Charlie Gitto's on the Hill
Where 5226 Shaw Avenue • More info 314-772-8898; charliegittos.com
Many a birthday and anniversary spent here with family and friends. Camille Piper of Chesterfield
Crown Candy Kitchen
Where 1401 St. Louis Avenue • More info 314-621-9650; crowncandykitchen.net
Candy, ice cream and food, and all of it is great. I have been going there for 25 or 30 years since I worked downtown. They knew and remembered their customers. Nancy Jefferson of Florissant
Same location for 100 years. Best chili and BLT around. Shakes can't be beat. Frank Koziacki of St. Louis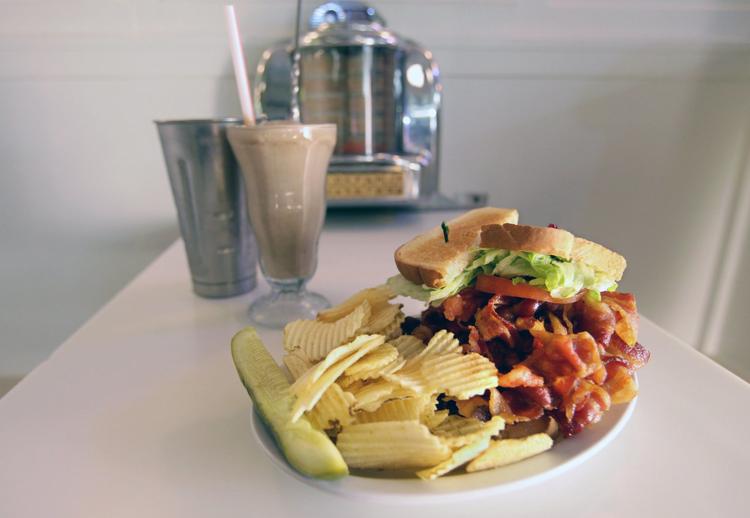 ---
Cunetto House of Pasta
Where 5453 Magnolia Avenue • More info 314-781-1135; cunetto.com
As a young woman journeying to the Hill for the first time, I found Cunetto's. Thirty-five years later this is still my go-to place for a great Italian meal. Debra McWhorter of Granite City
---
Cusanelli's
Where 705 Lemay Ferry Road • More info 314-631-7686; cusanellis.net
One of the oldest South County Italian restaurants. One waitress has worked there for over 50 years! Chuck Flecke of St. Louis
I have been eating there since 1977. Even when I moved south, I always came back for the pizza and lasagna. The décor has not changed, and the food is still great, as is the service. Michelle Van Patten of St. Louis
Dad would take us there every Friday when he got paid when I was growing up in Lemay. I take my own family there at least once a month. Kris McCrea of Festus
---
Down Under Restaurant & Pub
Where 1141 Colonnade Center • More info 314-821-6818; downunderstlouis.com
It's such a comfortable place with good food and great drinks. It's had the same ownership forever, and the wait staff are well-known to customers. Always feels like old times! Mike Keller of St. Louis
---
El Nopal
Where 3 Stonegate Shopping Center, Valley Park • More info 636-861-3855; elnopalstl.com
El Nopal is a wonderful Mexican restaurant that we have been going to since the first one was opened! Inexpensive, great drink specials and the staff at our West County spot is amazing! Oh, and the margaritas! Carla Delanoix of St. Louis
Failoni's Restaurant & Bar
Where 6715 Manchester Avenue • More info 314-781-5221; failonis.com
Celebrated 102 years in business. Great food, good people, feels like home. Diana Brooks of Collinsville
---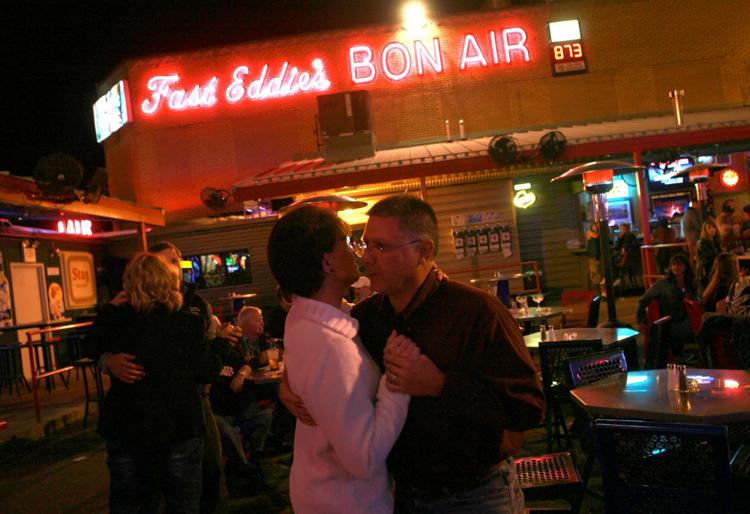 Fast Eddie's Bon Air
Where 1530 East Fourth Street, Alton • More info 618-462-5532; fasteddiesbonair.com
The food is inexpensive and good. Sell the food cheap, and the booze will follow. David Zink of St. Louis
---
Frank and Helen's Pizzeria
Where 8111 Olive Boulevard, University City • More info 314-997-0666; frankandhelens.com
Been around forever — great pizza, chicken and pasta at a great price. Good memories with family when I was young, dates later, and now with my own kids. Louise Reeves of Maryland Heights
---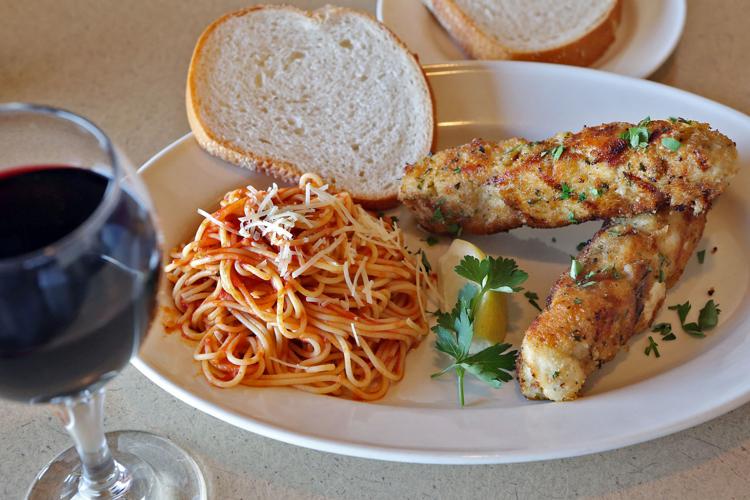 Fratelli's Ristorante
Where 2061 Zumbehl Road, St. Charles • More info 636-949-9005; fratellisristorante.com
Community favorite! Best Italian in St. Louis. The house salad is unique and lightly creamy, and the chicken Parmesan is rich and tender. The recent remodel feels like a quiet villa in Milan. It's the kind of place you trust to always enjoy sharing a dinner with your best friend. Ken Malpocker of St. Charles
---
Hendel's Market Cafe
Where 599 St. Denis Street, Florissant • More info 314-837-2304; hendelsrestaurant.com
We have been going to Hendel's since the Bennett Family opened the restaurant in 1994. It is truly a gem in Old Town Florissant. The restaurant is beautiful, and their outdoor seating is breathtaking! Chef Nathan and his wife, Christina, do such a wonderful job of making you feel at home, and the food and service are spectacular. Our go-to place, for sure! Linda Rauth of Florissant
Imo's Pizza
Where Multiple locations • More info imospizza.com
It's our go-to every time we return from a long vacation to get our fix. Also, they deliver, so we can dine in our recliner, wearing our favorite jammies after a long, hot shower. And it's been around since our teen years, which makes it pretty memorable for us. I have eaten their pizzas wearing stretchy stirrup pants in the '60s, miniskirts in the '70s, mommy clothes in the '80s, teacher jumpers in the '90s, longer skirts in the new millennium, and now, best of all, comfy retirement jeans. Imo's: a great restaurant that stood the test of time! Ashley Adler of Nolanville, Texas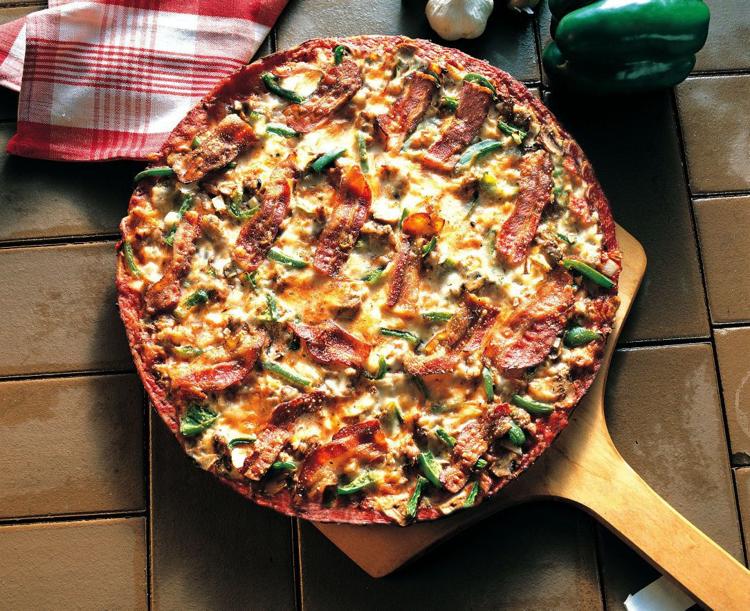 ---
Kemoll's
Where 211 North Broadway • More info 314-421-0555; kemolls.com
Great food and the kind of place families and close friends return to for celebrations. Valerie Sowers of McDonough, Ga.
---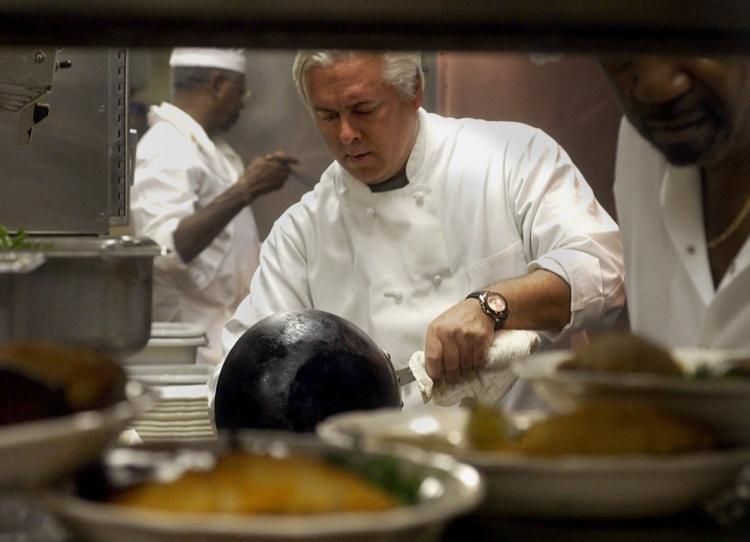 Kreis' Steakhouse & Bar
Where 535 South Lindbergh Boulevard • More info 314-993-0735; kreissteakhouse.com
The prime rib and steaks are large and delicious. The wait staff is friendly and efficient. And the Rat Pack-y ambiance and music put it over the top. I go there monthly and wish I could afford more. Steven Petersen of St. Louis
---
Lemay Wok
Where 4530 Lemay Ferry Road • More info 314-487-8834, website
We had our first (visit) there 26 years ago, and we have been going ever since. It's the greatest Chinese food ever and best family atmosphere. Joyce Hale of Imperial
---
Mungo's Italian Eatery
Where 1334 Central Park Drive #1, O'Fallon, Ill. • More info 618-632-6864; mungosrestaurant.com
This fine-dining restaurant has been serving the finest Italian food in the Metro East since 1983. In spite of many location changes, we have been dining with them all that time. And Tony, the owner, and his head waiter, Charles, are simply the best! Jim Wafer of Belleville
O'Connell's Pub
Where 4652 Shaw Avenue • More info314-773-6600
Best hamburger in town. I remember this place from its early days in Gaslight Square. Steve Sagarra of St. Louis
---
Olympia Kebob House & Taverna
Where 1543 McCausland Avenue • More info 314-781-1299; olympiakebobandtavern.com
The food is fabulous. The staff are fabulous. The location is fabulous. Gretchen Nelson of St. Louis
---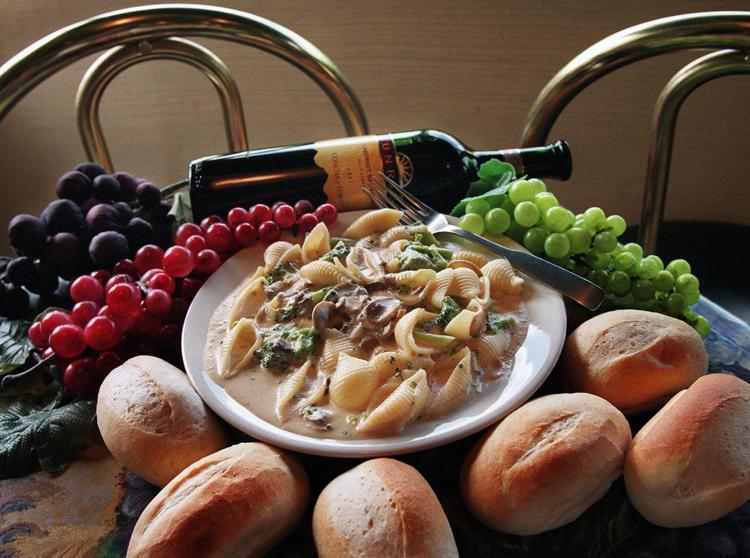 The Pasta House Co.
Where Multiple locations • More info pastahouse.com
I remember I was in high school when it began. I loved the salad, pasta con broccoli and stuffed artichokes then, and I still love to order them today. Carolyn Tumminia of St. Louis
---
Paul Manno's Cafe
Where 75 Forum Shopping Center, Chesterfield • More info 314-878-1274
It never disappoints in service, ambiance and food. Your favorite dish is always on the menu. I smile just thinking about my last time there. John Hogan of Chesterfield
---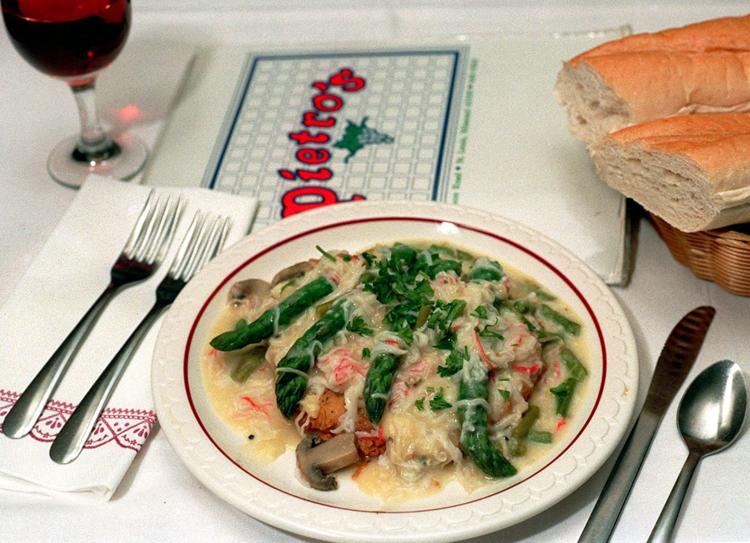 Pietro's Restaurant
Where 3801 Watson Road • More info 314-645-9263; pietrosdining.com
Been going there for pizza since I was a kid. Now we take our kids and extended family there. Whether for a birthday celebration or just because. Great food, great pasta, great specials, super great service always! Debbie Straub of Columbia, Ill.
My family has been going since I was a child. This was my mom's favorite restaurant. When she passed away, we had our memorial/meal there. The one waitress we had looked at the pictures and even remembered my mom from all the years we had been going. We even go there on my mom's birthday as way to remember and celebrate her. Cindy Eckerle of New Haven
This restaurant has been around since the '60s and is still family-owned and -operated. It is my favorite restaurant in St. Louis because the food is good and reasonably priced, but the real draw is the staff. They are what keep us coming back! Rebecca Meadows of St. Louis
The owners and staff are wonderful. The food is great, and it is a friendly, comfortable place to grab a bite or have a party. Our family loves Pietro's. Ann Wamser-Smith of Muskegon, Mich.
I haven't been able to find a restaurant with a better white sauce. They also have beautiful décor and friendly staff. I used to work there, and I still go back for the food over 20 years later! Jaimie Kurgas of St. Louis
For the last 14 years of my mother's life, l took her to Pietro's for her birthday dinner, every year until she died in 2012. Now a friend and I celebrate one or both of our birthdays there. Vicki Corum of St. Louis
Many family dinners and holidays here. Most recently my husband and I came back for a visit and had a big one-year anniversary there with my STL family and friends! Amazing food and service. Proud to show off STL hospitality to my NY-born and -bred husband! Victoria Osborne of Forest Hills, N.Y.
I have been going there since I was a little girl. It's like going to a family dinner and visiting with old friends. Anna Goldbeck of St. Louis
Always a great meal. So many special memories. Rehearsal dinners. Baby showers. Funeral meals. Mary Fischer of Fenton
This place has been around since 1960 and still is run by the family! There are customers that have been coming here since they opened, and my (big) family comes here to celebrate special occasions. Great old-school Italian food, great people, great prices. Jamie Wallner of West Bend, Wis.
My husband (then boyfriend) would pick me up after he got off work at National Grocery Store on Friday night at 10 p.m. and take me to Pietro's for our "date night." He would order pizza, and I would order salad, and we would watch Johnny Carson on the TV in the bar. Pat Mattingly of St. Louis
Pizza-A-Go-Go
Where 6703 Scanlan Avenue • More info314-781-1234
My husband and I believe it's the best pizza pie in St. Louis. I'm from the New York/New Jersey area and have lived in Missouri for over 30 years. My husband is from St. Louis, and we both agree Pizza-A-Go-Go is tops! Lisa Wertman of Ste. Genevieve
I remember walking into this restaurant in the old South Side National Bank building for the first time in 1967. These two Italian brothers were tossing pizza dough high into the air. Although they have moved a couple times and I no longer live nearby, their pizza remains the best pizza in the St. Louis area, and my family still goes to their location on Scanlan Avenue. It remains a family business with son Paul taking over and not skipping a beat. Still waiting for a second location in Ballwin! Steve Peterson of Ballwin
---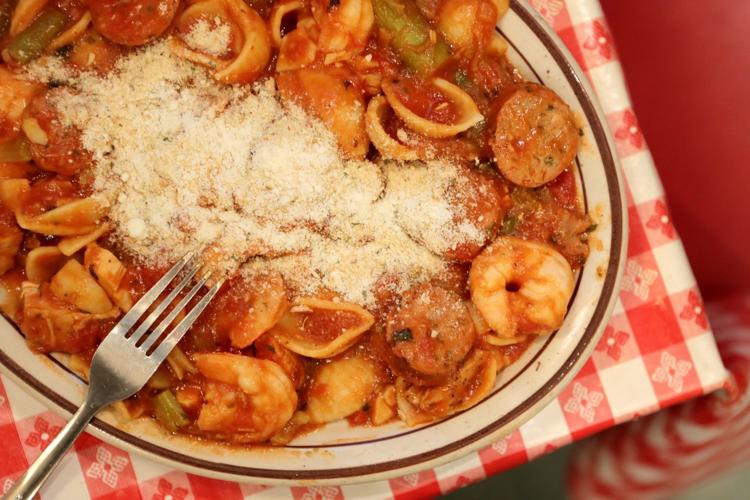 Rigazzi's
Where 4945 Daggett Avenue • More info 314-772-4900; rigazzis.com
Rigazzi's is a neighborhood restaurant that draws patrons from the entire metropolitan area and offers an extensive menu that never disappoints! The staff is friendly, competent and eager to please, and the restaurant has been a favorite of mine since it opened in 1957! Charles Hamilton of O'Fallon, Ill.
We've been going there for years with family and friends. We love the atmosphere of the place and being on the Hill. We started going there many years ago when my mother was still alive. She loved the "fishbowls"! As time went on, we took our children and now we are taking our grandchildren there. Gregory Brouk of Fenton
---
Trattoria Marcella
Where 3600 Watson Road • More info 314-352-7706; trattoriamarcella.com
Has been a family favorite since the early days. Feels like home, and the food is always delicious. Patricia Komorek of St. Louis
---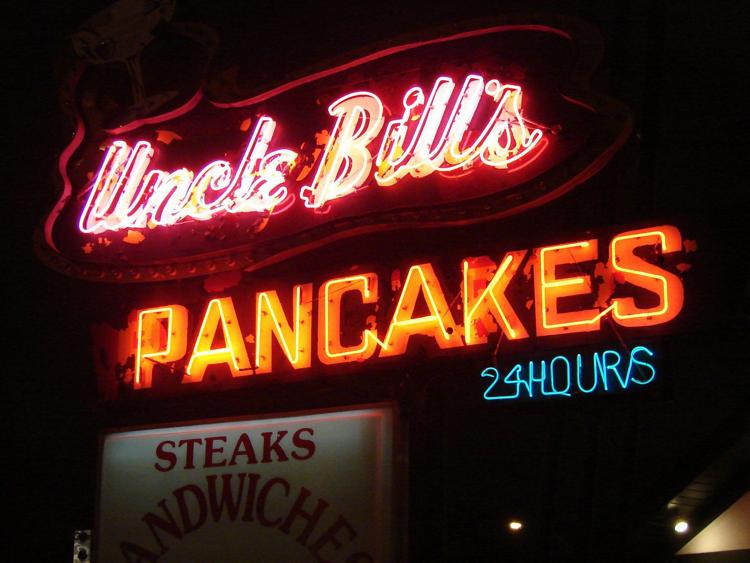 Uncle Bill's Pancake House
Where 3427 South Kingshighway Boulevard; 14196 Manchester Road, Ballwin • More info ubpancakes.com
Doesn't matter if you are here for coffee and pancakes to fuel your day or to soak up some alcohol before going to bed after a night of partying, this place delivers quality breakfast and diner fare at a reasonable price. My 94-year-old dad and I make a trip into town every summer for a couple of ballgames, and this is the only place he wants to go for breakfast. Michael Napier of La Grange, Ky.
---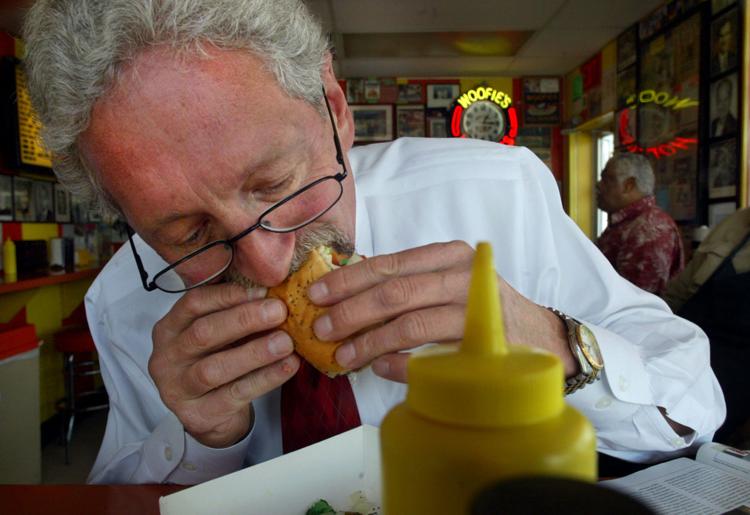 Woofie's Hot Dogs
Where 1919 Woodson Road • More info 314-426-6291
It's an old-school drive-in with tons of character. The hot dogs are classic and haven't changed in years. The place oozes nostalgia. It might be a little beat down and show some wear and tear, but that's what makes it special. No need to change. Ian O'Leary of St. Louis
Their food is amazing. They have an old-school feel that is hard to find these days! Highly recommend trying the woofie dog! Dawn Lacey of St. Louis
MEMORIES FROM OUR STAFF
Chimichanga's Mexican Restaurant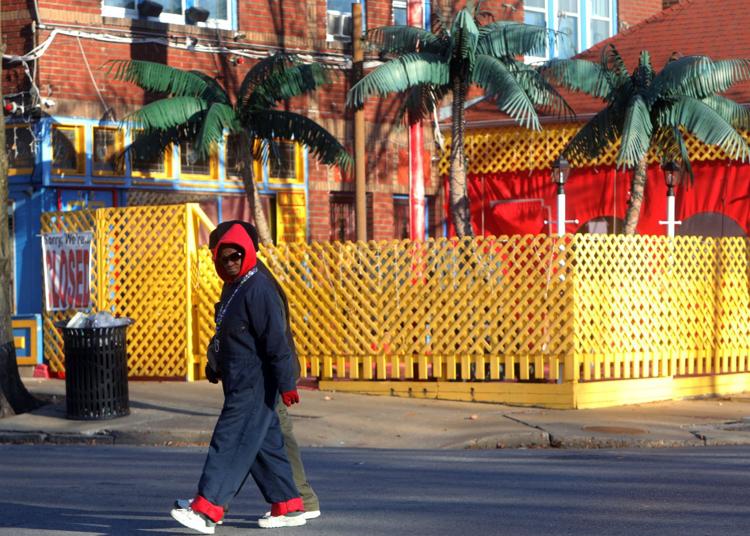 Where 5425 South Grand Boulevard • More info 314-352-0202 • Menu Mexican, Southwestern • Hours Lunch and dinner Monday-Saturday
The place is just downright festive, so colorful and so lively. And so downright St. Louis. Who is ever in a bad mood at Chimichanga's?
Even if you do find yourself in a pre-fiesta funk, it's nothing one of their delicious — and economical — jumbo margaritas can't mitigate. Chips and salsa are plentiful, and the menu is as extensive as it is inexpensive. In my wilder years, back before all my friends and I had kids and lawns and mortgages and/or multiple cats, Chimichanga's was always the best way to begin a night out.
One year a group of us found ourselves orphaned on Thanksgiving. To our delight, Chimichanga's was open. We were the only patrons, and it will go down as one my favorite Thanksgivings ever.
Nowadays, it's the obvious choice when deciding where to eat — "Why don't we just go to Chimichangas?" No one ever says no.
By Elaine Vydra • online news editor
Big Sky Café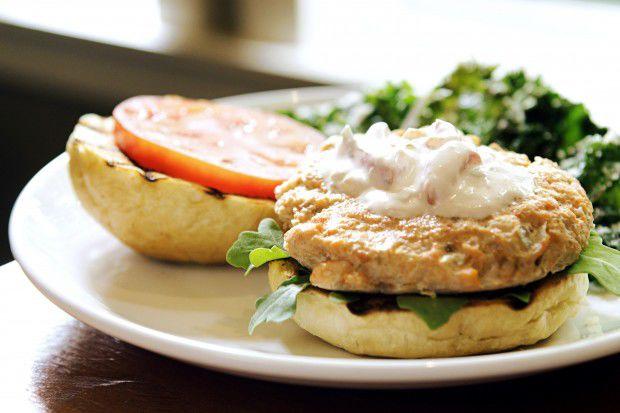 Where 47 South Old Orchard Avenue, Webster Groves • More info 314-962-5757; bigskycafe.net • Menu American eats in large and small plates • Hours Lunch Tuesday-Friday; dinner Tuesday-Sunday; brunch Saturday-Sunday
Big Sky Café in Webster Groves is a great place for brunch. So why haven't I eaten there more often?
Because I live in Tower Grove East, I tend to dine somewhere reasonably close by, whether it's on South Grand, in the Central West End or in Clayton. Setting out for brunch in Webster Groves on a Saturday or Sunday can strike me as a long drive.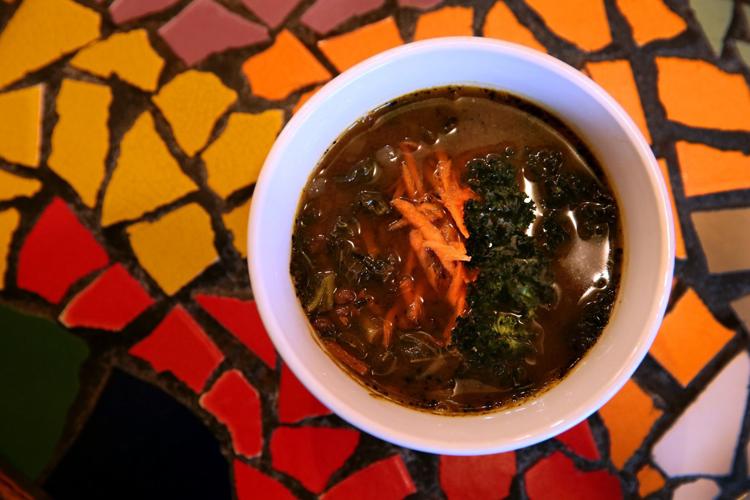 As with so many things in life, it's a matter of priorities. But it has nothing to do with the actual attributes of Big Sky, which has been around since 1992 and has an invitingly cozy and rustic vibe. As its website notes, the food is "locally sourced, naturally raised." And it's all as tasty as you'd wish. Of particular note are the potatoes and the tomato soup.
Another plus: Big Sky Café is an ideal choice if your plans include a Repertory Theatre of St. Louis production. The Loretto-Hilton Center for the Performing Arts is just a short walk away.
By Calvin Wilson • theater critic
Al's Restaurant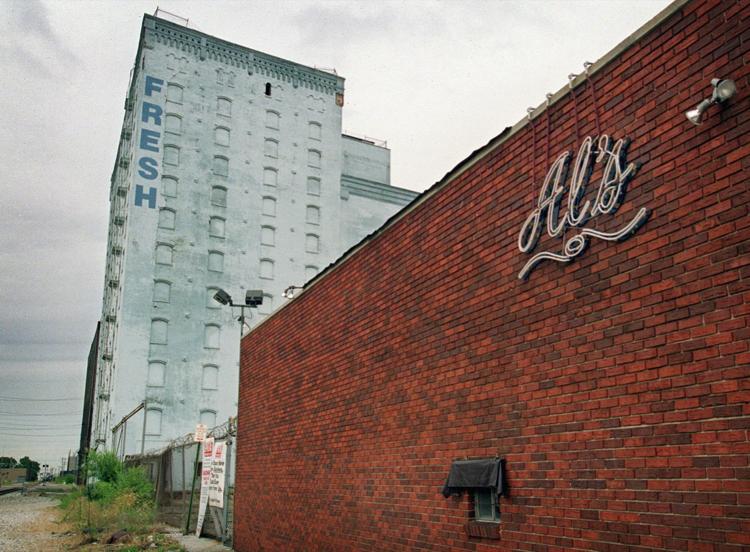 Where 1200 North First Street • More info 314-421-6399; alsrestaurant.net • Menu Steak, seafood and pasta • Hours Dinner Tuesday-Saturday
Stepping into Al's is like walking back into time. And that's not just because the floor of the charmingly odd bar area comes from the wood of a steamship. The service is old-school, too, with waiters who care about the food they are going to serve you. And the food itself? The restaurant specializes in steak, lobster, seafood and pasta, and all are superb. You can't stay in business 93 years if it isn't.
By Daniel Neman • food writer
Pho Grand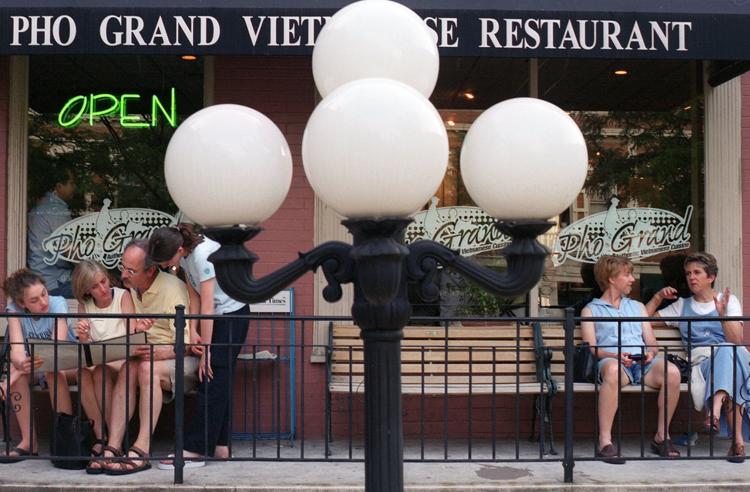 Where 3195 South Grand Avenue • More info 314-664-7435; phogrand.com • Menu Vietnamese cuisine • Hours lunch and dinner Wednesday-Monday
Back in the 1990s, as an English major at Fontbonne College, we tried to act cool and cosmopolitan — and that included pho and Vietnamese iced coffee with friends at Pho Grand. My South County self had never tasted spring rolls or pho, and there the love story began.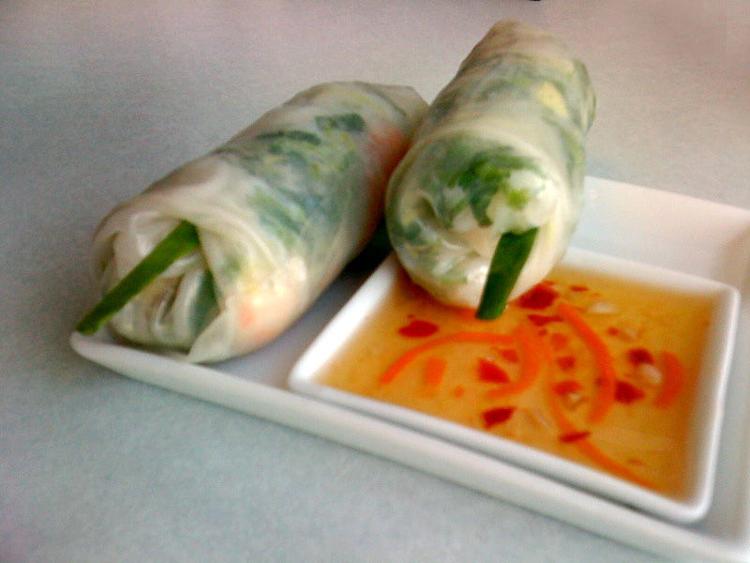 Well, more than one love story: My husband, Andy, and I had our first date there, and we've shared many a spring roll since. (Strangely, we've never shared the two-person specialty campfire pot. We always talk about it and then choose our favorites. He's a shaking beef guy; I like to jump around the menu.)
Vietnamese restaurants now dot south city, even one within a stone's throw of our house that serves giant spring rolls. But the rolls at Pho Grand, with their fish-sauce based dipping sauce, remain my favorite. I'll always return for my cool, cosmopolitan fix.
By Valerie Schremp Hahn • feature writer
Citizen Kane's Steak House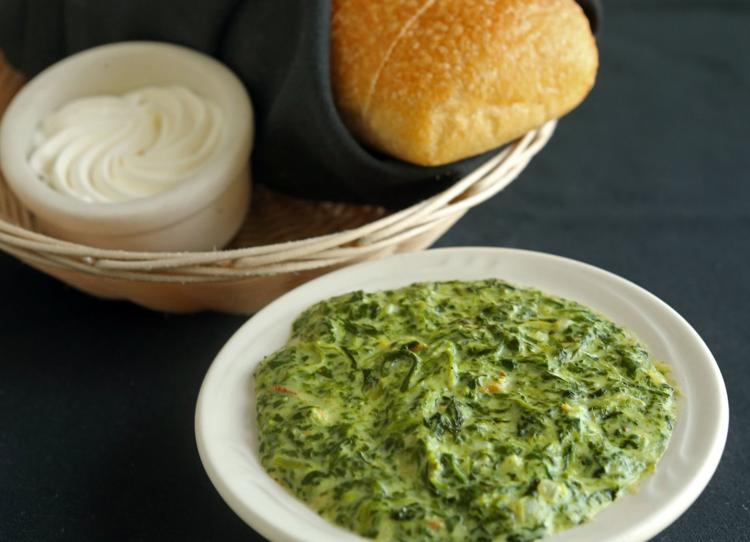 Where 33 West Clinton Place, Kirkwood • More info 314-965-9005; citizenkanes.com • Menu Steaks, seafood • Hours Dinner Tuesday-Sunday
When my husband and I first moved to St. Louis, about 20 years ago, I was working nights and he was working days. The only day we had off together was Saturday, so we'd make it a special date night.
More often than any other place, we'd end up at Citizen Kane's in Kirkwood, a steakhouse fitted into a turn-of-the-century Victorian home. I was a vegetarian at the time, so really I was just being nice to my husband, who loved the pork chops there even more than the steaks. I'd just order the sides, but oh, that creamed spinach alone is worth the trip.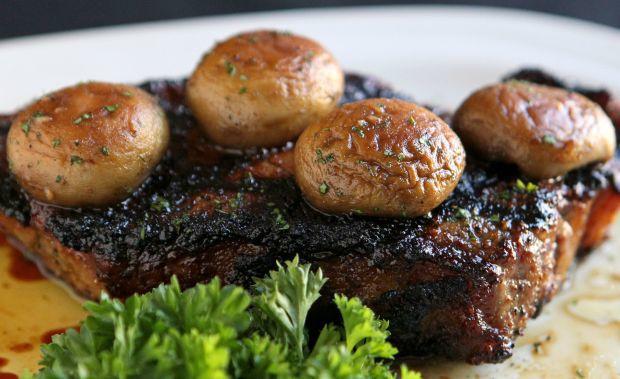 We moved out to St. Charles County after a few years and never returned to Citizen Kane's — until recently, for our 20th wedding anniversary. The place was exactly as I'd remembered it, especially the creamed spinach. I stopped being a vegetarian several years back, so this was my first chance to try the meat. I had the special, a small steak and a small pork chop served with a sweet horseradish sauce. It was incredible, and now I understand the allure for my husband all those years ago.
By Amy Bertrand • features editor