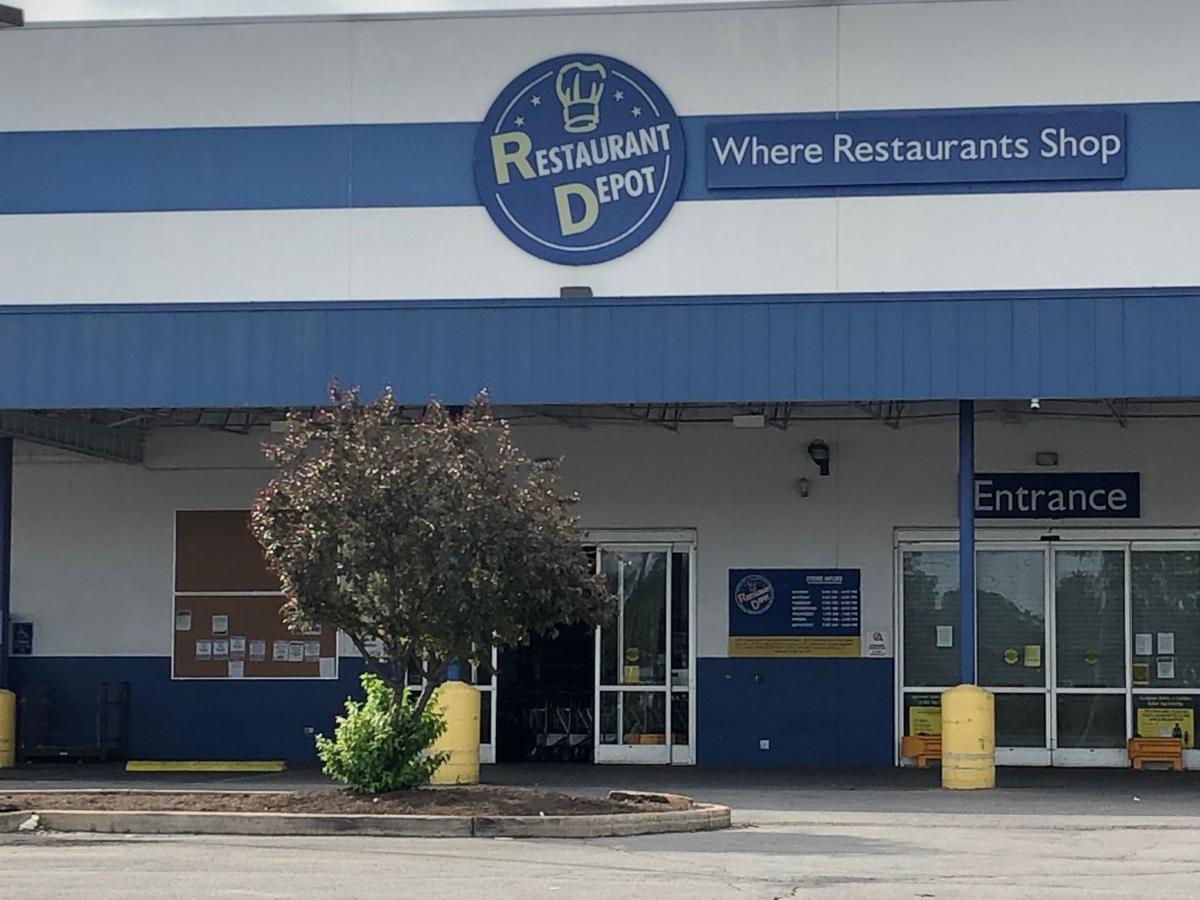 It's like Disneyland for people who like to cook.
When restaurants need a case of cabbage, a bushel of Brussels sprouts or a side of salmon, they head to Restaurant Depot. It's where many restaurants go to shop.
The problem for those of us who are not professional cooks is that it is only open to restaurants and similar organizations — schools, church kitchens and the like.
But for all the pain, grief and personal devastation caused by the coronavirus, there is one small glimmer of a silver lining: With so many restaurants closed, Restaurant Depot has opened its doors to the general public.
Restaurant Depot is a national chain out of Queens in New York City; the local outlet is at 6455 Manchester Avenue. For several years, I have wanted to get inside and see the culinary equivalent of the Holy of Holies, or perhaps the Forbidden City, but I have been stymied in my efforts. Emails and phone calls to the corporate headquarters were unreturned.
But last week, I heard that it was offering day passes to us nonprofessionals. Bells rang and angels sang, and I entered the inner sanctum.
My eyes were as large as the saucers it sells by the case. I picked up a three-pound bag of onions for $1.60 (a buck sixty!), turned and saw shelves full of dried peppers.
This, to me, was heaven. A 5-pound bag of dried, spicy red peppers was $21.31, a great deal when you consider how many thousands of dried red peppers you get in a 5-pound bag.
But that is also the problem. I am not a restaurant. You, in all probability, are not a restaurant, nor even a restaurant owner. In this life and the next, I could never begin to make a dent in a 5-pound bag of dried red peppers.
It's the Costco/Sam's Club conundrum. They offer great prices on things you like, but you have to buy more of them than you can possibly use. The difference is that at Restaurant Depot you can often get smaller amounts, too, for slightly more than you'd pay for the same item in bulk.
So I pressed on, into the voluminous refrigerated section, where the store offers cases of vegetables and fruit, deli meats and huge blocks of cheese. I picked up a 13.6-ounce tub of demi glace for $4.23, though I see now that the main ingredient is corn oil. I also grabbed a half-pound of smoked salmon ($8.95) for me, and a dozen roses ($11.95) for my lovely bride.
Fresh octopus — $5.93 a pound — is available in the seafood section, and the meat department has something called flap meat (it's similar to flank steak, but from the sirloin) for $8.95.
That said, due to meatpacking plant closures, the amount of beef and chicken that is being delivered to Restaurant Depot has been dramatically reduced, a manager told me. Please do not buy its beef and chicken; leave it to the restaurants that need it.
If you do want meat, you can always buy a whole frozen goat carcass for a very reasonable $5.07 per pound. The store has frozen burgers by the case, frozen meat for Philly cheesesteak sandwiches, even frozen cones of gyros to be heated on a rotisserie.
Once out of the refrigerated section, I wandered up and down the aisles, agog. There, if I wanted them, were 10-pound-6-ounce cans of pizza sauce (I didn't want them), and 25-pound bags of panko bread crumbs. Those little cups of jelly that are on the tables of every diner in America are available, along with large cans of clam juice and tins with too many anchovies, even for me.
The store was out of pomegranate molasses, which is a shame because that stuff is great. But I snagged a 25-ounce jar of sherry vinegar for $5.44, which is kind of amazing. I bought a clear plastic 4-quart container so I can see when my bread dough has doubled in size (we all have our little quirks), an 8-inch nonstick skillet because we needed one and a jigger just because.
Because it caters to restaurants, fully half of the aisles are devoted to things like massive rolls of aluminum foil, takeout trays and cleaning supplies. There are also the supplies that restaurants don't want to show you: the roach traps, the fruit-fly traps, the Drano.
It is an education in what makes restaurants tick. It is a lot of fun. And if you need it, you can go home with a 5-gallon bucket of Kikkoman soy sauce for $30.55.
But you'll have to go fairly soon. It is only open to the public for a limited time.
A weekly treasure trove of tastiness, featuring reviews from restaurant critic Ian Froeb and how-to videos by food writer Dan Neman.