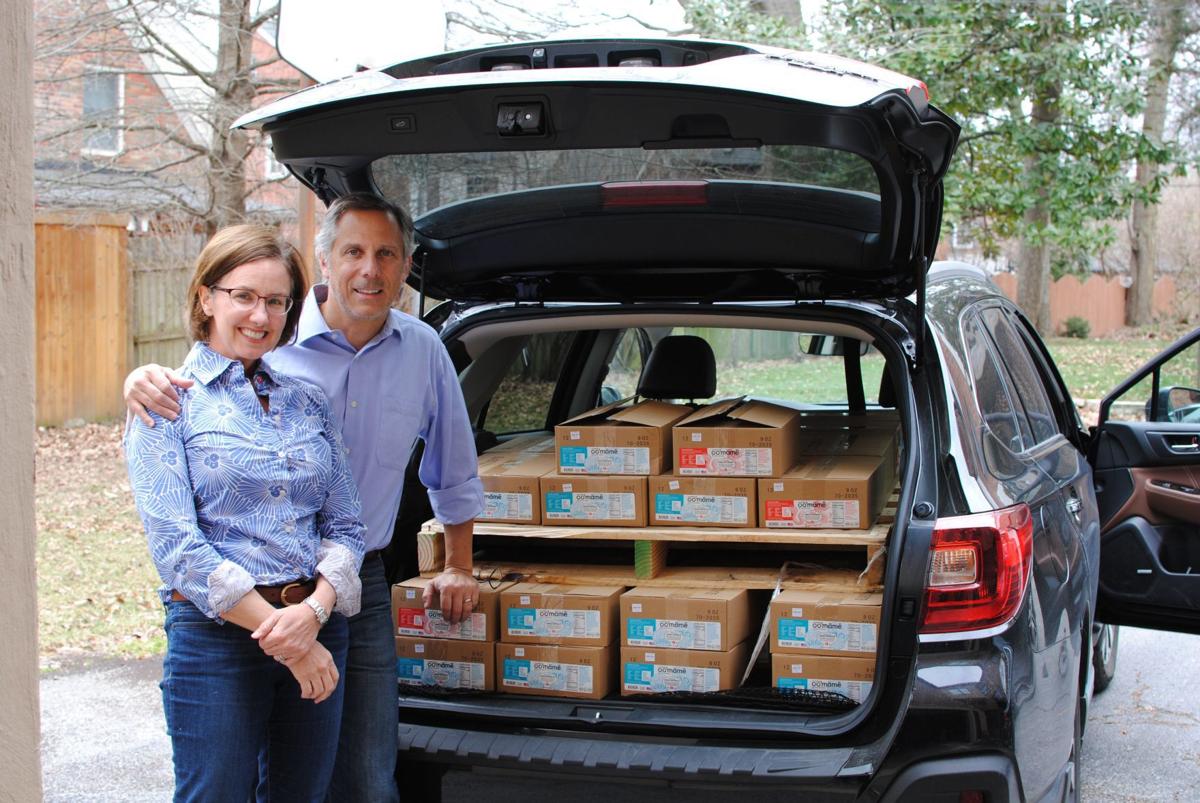 He had the idea. He had the expertise. He had the passion.
The only thing he didn't have was timing.
After a career in the corporate world, Mark Engel was ready to set out on his own. He had a product in mind that he had worked on until it was just the way he wanted. He knew who his customers would be, and he'd settled on a marketing strategy designed to reach them most effectively.
The product, called oo'mämē, is a chile infusion — oil mixed with chiles (it's a little hot, but not too hot) and other ingredients to be mixed into sauces, spooned on top of dishes or even stirred into peanut butter, yogurt or mayonnaise.
It currently comes in two flavors: Chinese (Szechuan peppercorns, crystalized ginger, peanuts, fermented black beans) and Mexican (several types of chiles, pepitas, dried mango, orange peel).
He launched the product on March 17. Which was essentially the day that the world came to a halt because of the coronavirus.
"If you told me back in August when I started this journey that this would happen, I probably would not have gone down this path," he said.
Engel, 54, lives in Clayton with his wife; they are the parents of three. Equipped with an MBA (and also a master's degree in Chinese), he is trained in what he calls classical marketing — branding, marketing and the like.
After a stint at General Mills working on the marketing of Betty Crocker brownies, muffins, dessert bars and fruit roll-ups, he moved to Shanghai to start a Center of Innovation for SC Johnson, the company that makes Raid, Glade and Ziploc bags among other products.
Engel's work with Raid involved visiting more than 100 private homes in two years to do research on Chinese consumers and their attitudes about pests and pest control.
"My expertise is having a deep understanding of your consumer — their beliefs, their behaviors, their needs and their wants," he said.
It is this kind of in-depth knowledge of his potential customers that he says he has brought to oo'mämē (it is pronounced like "umami," the earthy flavor of mushrooms, meat or soy sauce that is sometimes referred to as the fifth taste).
According to his research, people aren't just looking for flavor in chile infusions, they are also interested in the way it feels in their mouths. So he created the recipes to incorporate into each serving something crispy (the chiles), something crunchy (nuts in the Chinese version, seeds in the Mexican) and something chewy (crystalized ginger in the Chinese one, orange peel and dried mango in the Mexican).
Engel has been making his own chile oils for years and giving it to friends, who raved about them. He has always done the majority of the cooking in his house — his wife does the baking — and with the busy life of a businessman, "I was always looking for hacks. This product was a hack," he said, noting its many potential uses.
So when he followed his entrepreneurial urge last summer, he knew just what he wanted to make. He went to Mexico, particularly around Oaxaca, to do research on the ingredients there. Having lived in China twice, speaking the language and making a habit of chatting to restaurant chefs, he was already familiar with Chinese ingredients.
At the moment, he is working on new versions of his infusions, one Indian and the other featuring North African flavors. He said he cannot guarantee that they will work out, he said.
"Given this coronavirus, I'm having trouble sourcing ingredients. It is a little bit of a challenge," he said.
And that is far from the only challenge. Right now, all of his business is online. He wants to bring samples to certain stores to try to interest them in carrying it, but everything is shut down.
"It's amazing, the feedback I'm getting from people. It's exciting," he said.
"The question is how can I get a million people to sample it?"