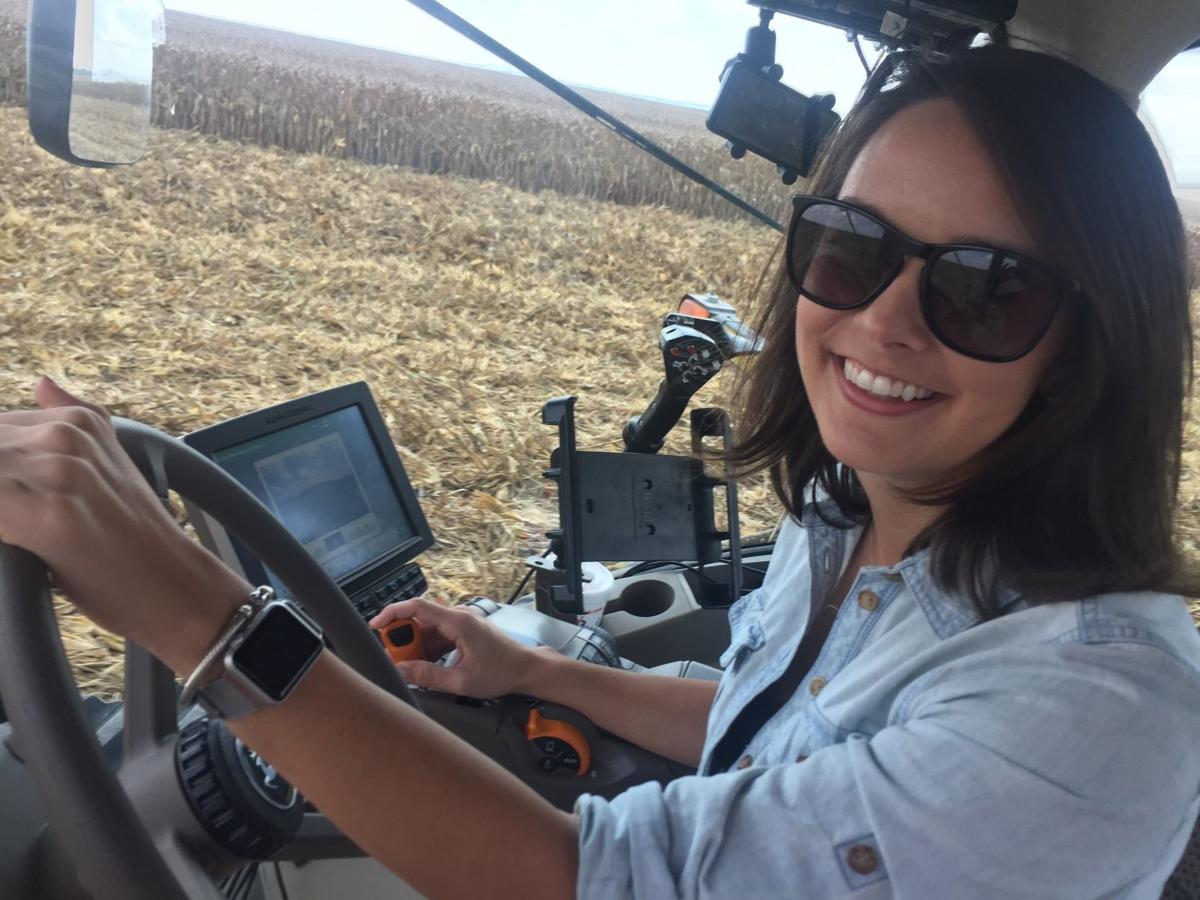 This has been a bad year for Meagan Kaiser. A terrible year.
Kaiser, 33, is a farmer. She and her family grow corn and soybeans on their 5,000-acre farm near Carrollton, Mo., in Carroll County, near Kansas City.
But this has been a bad year for farmers. A terrible year.
First there was the temperature, which stayed colder longer than it usually does into the spring. Then the rains came. And with the rains, if you lived close enough to one of the levees along the Missouri or Mississippi rivers that were breached, came the flood.
Kaiser's family farm is five miles from the Missouri River. It wasn't far enough.
The farm was flooded, "and the water stayed. And it stayed."
The floods were as high as four feet throughout the farm; only the very highest ground was spared. The house where Kaiser's in-laws live was so badly affected that they had not yet moved back in as of a couple of weeks ago.
Worse yet, almost the entire crop was destroyed. Out of the 5,000 acres that they work, only 50 acres of soybeans survived, and 100 to 200 acres of corn that had been planted on ridges above the flood line.
Usually, the harvest lasts six weeks, Kaiser said. This year, it will take two days.
The farm has been in her husband's family for five generations. It has seen floods before. The flood of 1993 was devastating, and this one "would be a close tie. It would be similar in that it lasted all summer," she said.
"We've been flooding a lot more in the last 15 years than if you add up all the floods previous to that time," Kaiser said.
"Water is coming harder and faster. … I think a large part of it is urban sprawl. We have more concrete."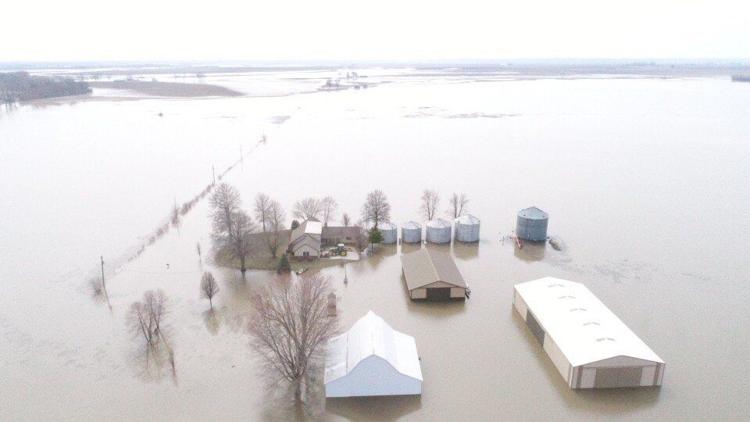 Kaiser is not alone among farmers when she blames this year's flood in that area on poor management of the reservoirs. Officials released water from the reservoirs when they were only at 40 or 50 percent of capacity, and more rain was coming. The pressure from all of that water caused the levee to fail, she said.
The family does have flood insurance, which covers the structures that were damaged, and crop insurance, for what they planted. But insurance only goes so far.
"In the roughest terms, in the way we've been describing it, it will help us stay in business and pay our bills that helped us put this crop in. That's it. There isn't any profit or any paycheck coming from it.
"We're glad we have that, but it definitely won't make us whole or forget that we had a flood this year."
In one sense, Kaiser's family got lucky. After the flood of 1993, her husband's family bought another farm on higher ground a couple of miles away, which is where Kaiser's family lives. That is where they built grain storage bins and where they stored their large — and very expensive — farm equipment.
That farm was spared any damage, and the grain in the bins was safe.
Stunningly, the flood that began in June wasn't even the area's first flood of the year.
As a function of their insurance policy, the Kaisers agree not to plant before April 1. The weather phenomenon known as a bomb cyclone hit northwest Nebraska and South Dakota in mid-March, pushing an enormous amount of water down the Missouri River at the end of that month.
The Missouri didn't flood at that time, but it backed up the creeks that feed into it, and they overspilled their banks. That flood reached the farm, too, but it was more gentle. It did little damage to the farm or the surface soil, Kaiser said.
In just 2½ weeks they managed to clean up from that flood, put down fertilizer, plant all but 30 acres of the corn and apply weed control. And that's when the big flood hit.
"I had a couple of people comment, 'Why do you even bother? Turn your farm into a wetland; that's better for the environment, anyway.'
"I disagree. … There is an energy and food security potential to what we do. That's important to our country," she said.
The corn they grow goes to make ethanol, which burns cleaner than fossil fuels. The soy is used to feed pigs, which in turn are used to feed people. And a byproduct of the feed is biodiesel.
According to Kaiser, all of the garbage trucks in New York City run on biodiesel as a way of cutting back on the emissions that are contributing to the epidemic of childhood asthma in that city.
"A byproduct of something we grow on our farm is helping children in New York City breathe easier. I think it's worthwhile to continue and keep trying to do better," she said.