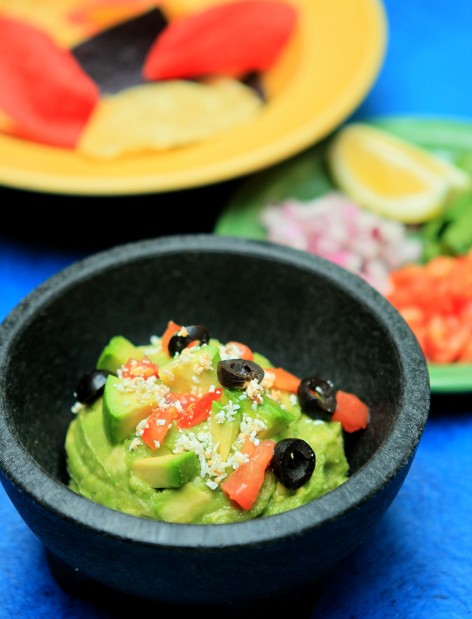 Q: I have always loved the guacamole dip at Hacienda Mexican Restaurant in Rock Hill. Would the family share the recipe?
— ILeen Dunman, St. Louis
A: Hacienda calls its guacamole "especial" because it's made with 100 percent avocado and no fillers, general manager Terry Deckard says.
The guacamole is paired with tortilla chips made at the restaurant from a mix of yellow and white corn. "They are light and delicate," she says. Hacienda's chips and house-made salsa are sold in local supermarkets, too.
"We cut and hand-grind our own steak and chicken and shred our own cheese too," she says. "It really makes a difference in the quality of the food."
Siblings John and Alex Rodriguez now run the restaurant, which their father founded.
"It started as a typical immigrant hard-luck story," John Rodriguez says. As a young immigrant from Yucatan, Mexico, Norberto Rodriguez had to work two and even three restaurant jobs at a time. "Dad was a cook at a steak place, and he'd serve tacos and tamales as specials," Rodriguez says. "Mexican food was new in St. Louis then, everyone loved them. He decided to open his own place."
Hacienda opened in Overland in 1968, then moved to another site in Overland in 1971. Hacienda opened in its current location, in Rock Hill, in 1977.
Special Request is written by Kirkwood resident Alanna Kellogg, author of the online recipe column KitchenParade.com and "veggie evangelist" at the food blog about vegetables, A Veggie Venture.