I said that I had seen some recipes claiming you can make croissants in just four hours. I scoffed, dismissively. Everyone knows the best croissants take three days to make.
She said nothing. She said nothing very loudly.
You have a way to make croissants in just four hours? I asked.
She said she did. And since she is Helen Fletcher, the pastry chef at Tony's, I took her seriously.
It turns out she knows how to make croissants in just four hours. Actually, what she knows is how to make laminated dough in four hours, and that is the most time-consuming part of croissants.
Laminated doughs are doughs for puff pastries and croissants that bake up into dozens of delicate, crisp, buttery layers. They almost shatter into a cloud of pastry dust in your mouth when you bite into them.
The traditional way to make them is to roll out a sheet of dough and cover it with a cool-but-pliable sheet of butter. You then fold those sheets into thirds, like a letter, chill it so the butter does not melt, roll it and fold it into thirds again, chill it again, fold it into thirds, chill and, if you have the time and patience, fold and chill one more time.
A faster and easier way, with results that are nearly as good, involves shredding frozen butter over the initial sheet of dough before folding and optionally chilling several times (you don't have to refrigerate it if you can work fast enough). This method produces what the cheerful folks on "The Great British Baking Show" call "rough puff pastry," or just "rough puff."
Fletcher's method is rougher than rough — that is, it is further from the original concept of laminated doughs. But it is faster and easier and, it turns out, every bit as good.
Fletcher's method, which she details in her blog Pastries Like a Pro, does not include a thin layer of butter between each thin layer of dough. In regular laminated doughs, the butter steams as it cooks, and the pressure of the steam forces each layer a little bit apart, resulting in beautifully puffed pastry.
Instead, she incorporates the butter into the dough, as you would a flaky pie crust. Because the dough is repeatedly folded over on itself, as with traditional laminated doughs, you still end up with all of the exquisite layers that you would find in other croissants and puff pastries.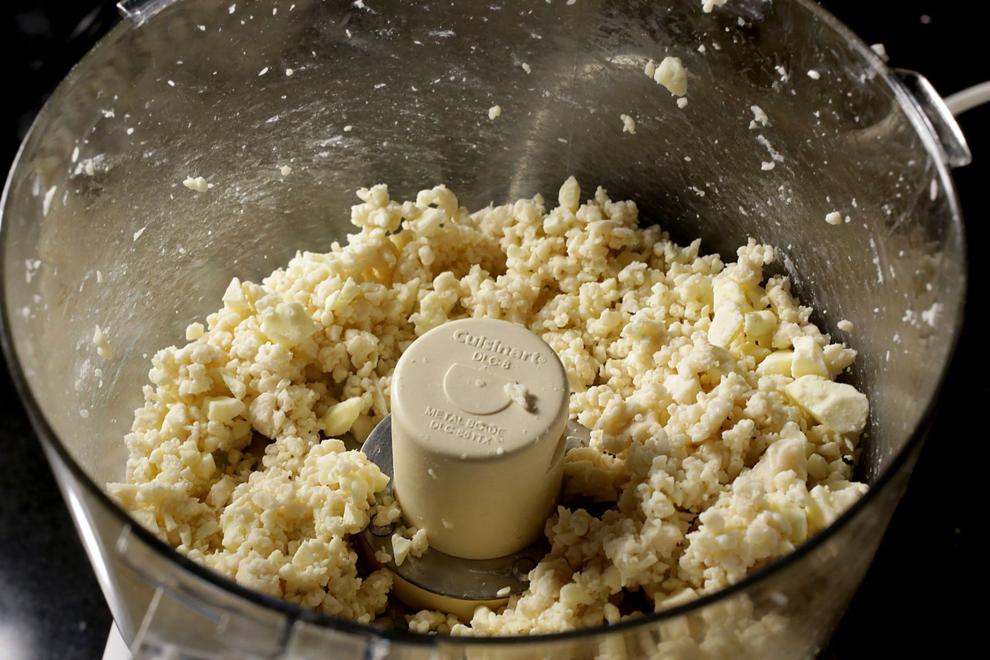 She uses a food processor to save time, and saves more by freezing the dough and the pieces of butter before mixing them in the processor. This step makes the dough — with the butter in it — cold enough that you don't have to refrigerate it for an hour after every time you fold it.
Generally, you can make all of your folds before the dough warms up to the point that you have to refrigerate it (the idea is to keep the butter from softening; if it is soft, it won't turn to steam when it is heated). In the summer, or if your kitchen is hot, you may have to refrigerate it before you can finish all of your folds. But if the dough feels cool to the touch, you're good to go.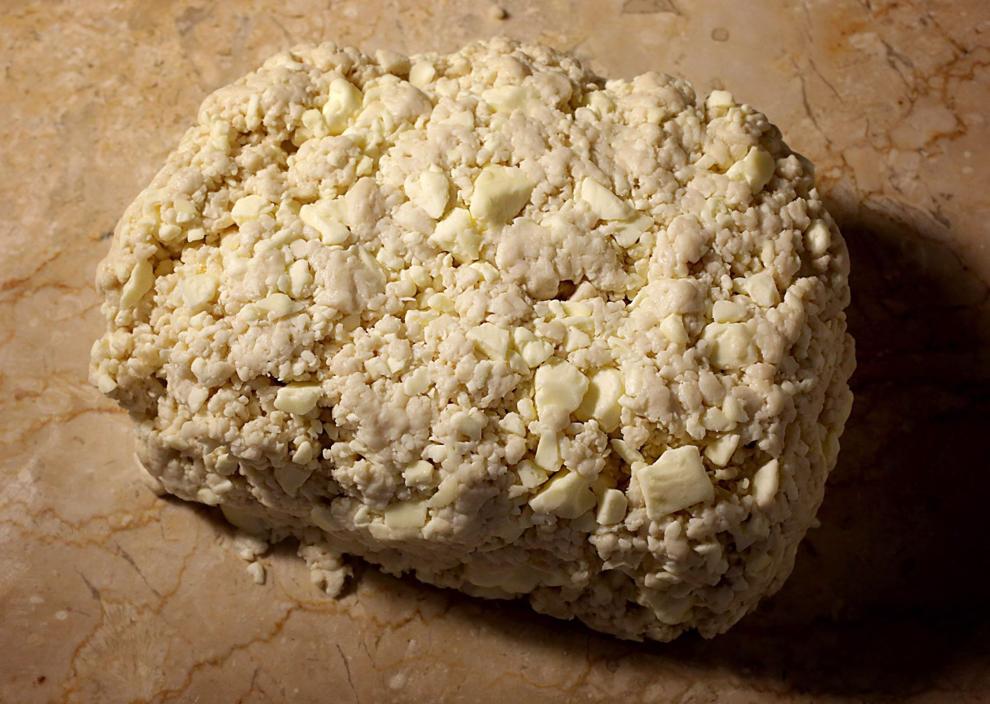 The longest part of making traditional croissants is spent simply waiting for the dough to gradually develop a robust flavor and a slight tang to counteract the richness. Fletcher cleverly saves two full days by adding robust and tangy buttermilk to the dough.
This method uses quite a lot of yeast — one whole tablespoon, which is more than a packet — to get the croissants to rise quickly, and it calls for instant yeast (rapid-rise) for additional speed. To make them rise faster, she proofs them in an oven that is turned off but has a pan of hot water, which warms the oven just enough for proofing.
And to keep the delicate croissants from burning on the bottom as they cook, she uses what she calls the "double-pan" method. She places the baking sheet on top of another baking sheet and cooks the croissants in the top third of the oven. Two baking sheets take longer to get hot than one, which gives the croissants time to cook to a golden brown all over without scorching the bottoms.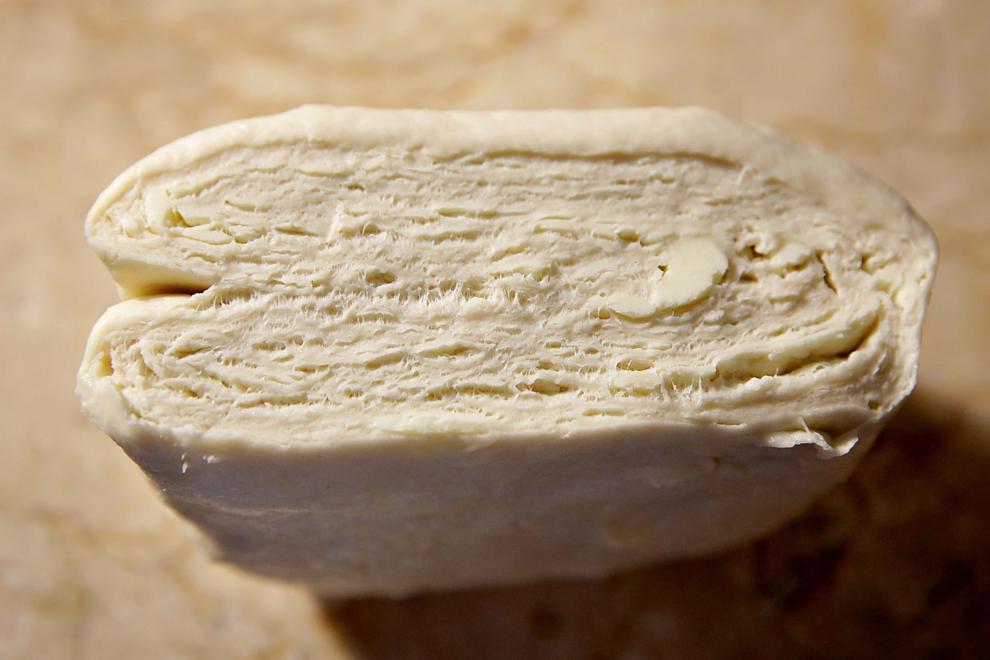 The result is croissants that are simply spectacular, much better than you can get at a grocery store and probably some bakeries. They're light, they're crisp, they're delicate and they're the perfect blend of thin pastry and butter.
And they don't take three days to make. You can make them in just four hours.