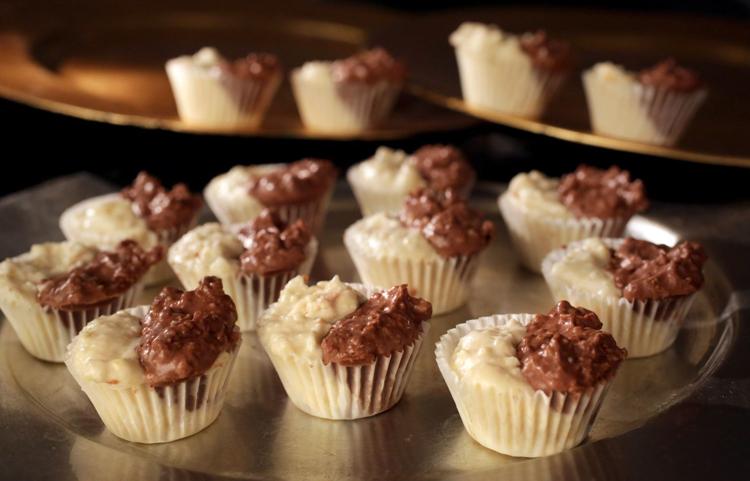 1 to 2 tablespoons of your favorite low-carb powdered sweetener
2 teaspoons vanilla extract (sugar-free if on keto diet)
2 tablespoons unsweetened cocoa powder
1. Line a mini-muffin tin with mini liners.
2. Pulse and then process the almonds, oil, sweetener, vanilla, zest and salt until smooth except for small chunks of almond (like chunky peanut butter). Remove half to a small bowl and stir in the cocoa powder.
3. Fill half of one liner with the vanilla mixture and then quickly fill the other half with the chocolate mixture (it should remind you of a black-and-white cookie). Repeat with the remaining vanilla and chocolate mixtures. Tap the tin on the counter a few times.
4. Freeze until solid, about 30 minutes. You can remove the liners if you'd like. Refrigerate in an airtight container for up to 5 days.
Per serving: 243 calories; 24g fat; 13g saturated fat; no cholesterol; 4g protein; 5g carbohydrate; 1g sugar; 3g fiber; 155mg sodium; 53mg calcium
Recipe from the Food Network
Satisfy your cravings
With our weekly newsletter packed with the latest in everything food.