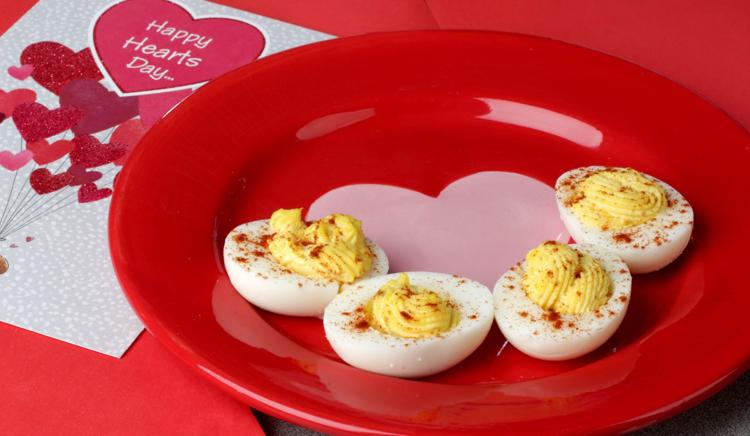 1½ tablespoons mayonnaise
1. Fill a medium bowl halfway with ice and water, and set aside. Bring 1 inch of water or more to a boil in a pot that can fit a steamer. When it boils, place the eggs in the steamer in the pot, cover and steam for 14 minutes. Remove the eggs and immediately plunge into the ice water. When they are cool, they can be peeled and used immediately or kept in the shell in the refrigerator for several days.
2. Slice the eggs in half lengthwise and scoop out the yolks into a small bowl. Add mayonnaise, mustard, lemon juice and a pinch of salt and pepper; mix with a fork until smooth. Return mixture to egg whites. Serve with a sprinkle of paprika, for color and romance, if desired.
Per serving: 147 calories; 13g fat; 3g saturated fat; 190mg cholesterol; 7g protein; 2g carbohydrate; 1g sugar; 1g fiber; 246mg sodium; 33mg calcium
Satisfy your cravings
With our weekly newsletter packed with the latest in everything food.