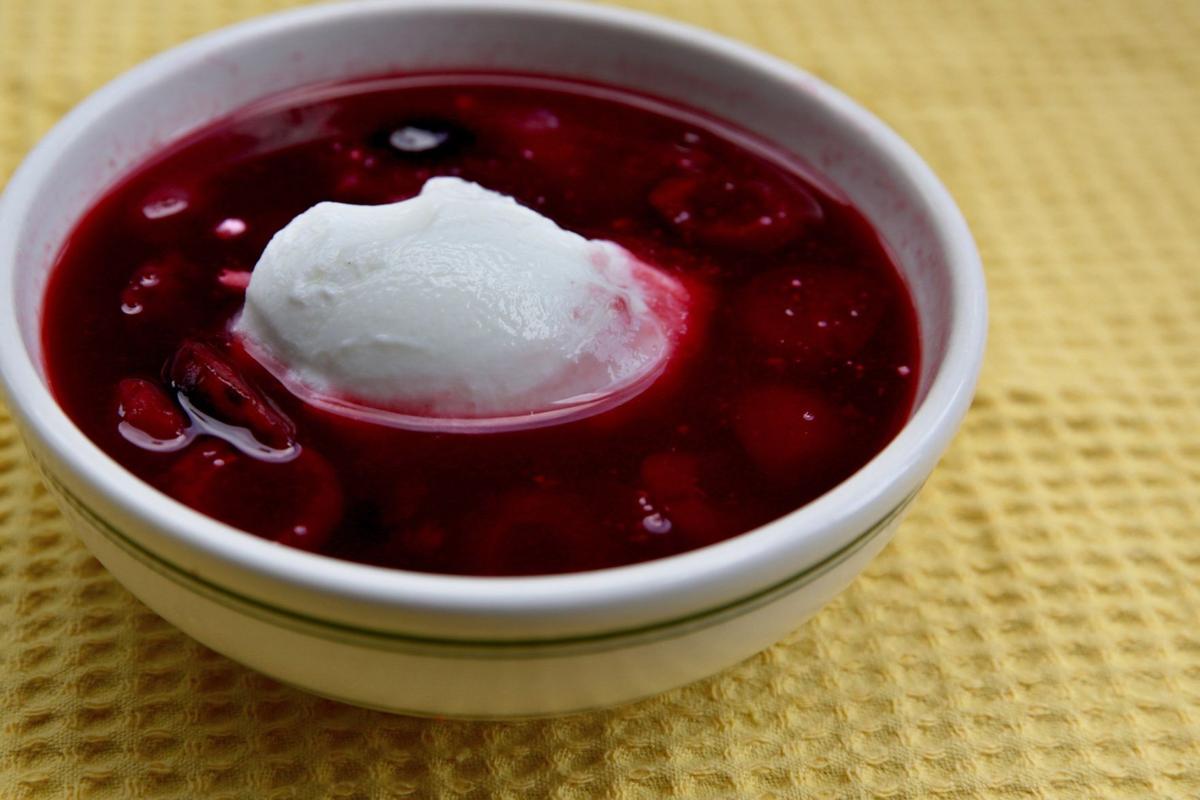 4 cups fresh ripe cherries (about 1¾ pounds)
Juice of 2 lemons, or to taste
3 tablespoons granulated sugar or honey
½ cup Cherry Heering liqueur or white wine
1 cup heavy cream, whipped, or sour cream or plain yogurt
1. Wash the cherries, removing the stems and pits. In a large nonreactive pot (stainless steel or enamel) bring to a boil the cherries, cinnamon stick and water. Continue to cook at a low boil for 15 to 20 minutes or until the cherries have lost their color. Remove the cinnamon and discard.
2. Drain the cherries, reserving the liquid. Set aside half the cherries. Purée the remaining cherries and the reserved liquid in 2 or 3 batches in a blender or food processor. Return the purée to the soup pot and add the lemon juice, sugar and the cherry liqueur or wine. Reheat the soup, adding the reserved cherries.
3. Serve hot or chilled, topped with a dollop of whipped cream, sour cream or yogurt.
Per serving (based on 6): 165 calories; 7g fat; 5g saturated fat; 23mg cholesterol; 2g protein; 23g carbohydrate; 19g sugar; 2g fiber; 13mg sodium; 17mg calcium
Recipe from "Sundays at Moosewood Restaurant" by the Moosewood Collective
Satisfy your cravings
With our weekly newsletter packed with the latest in everything food.