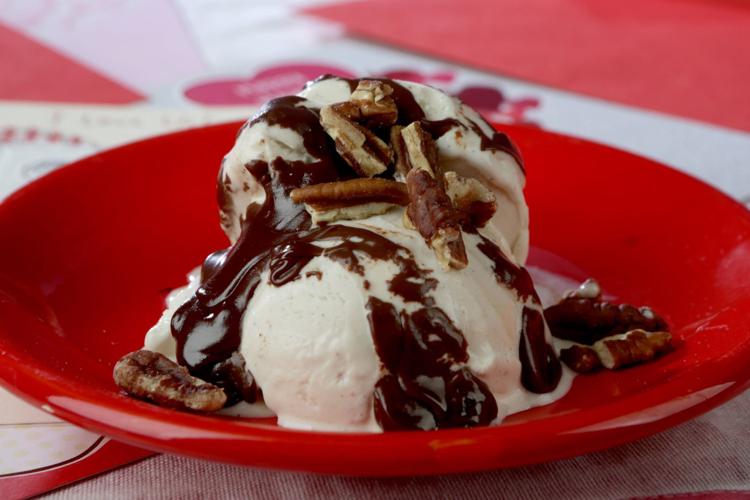 4 ounces chocolate chips, about ½ cup
½ cup half-and-half or heavy cream
Place chocolate chips in a small bowl. Heat half-and-half or cream until very hot but not boiling (it's OK to boil the heavy cream). Pour half-and-half or cream into bowl with chocolate, allow to stand 1 minute and stir until smooth and uniform in color. Set aside for 10 minutes or so before pouring over ice cream. If sauce is too thick to pour, stir in a little more hot cream.
Per serving (using half-and-half, not including ice cream): 223 calories; 16g fat; 10g saturated fat; 22mg cholesterol; 4g protein; 36g carbohydrate; 32g sugar; 4g fiber; 25mg sodium; 60mg calcium
Satisfy your cravings
With our weekly newsletter packed with the latest in everything food.