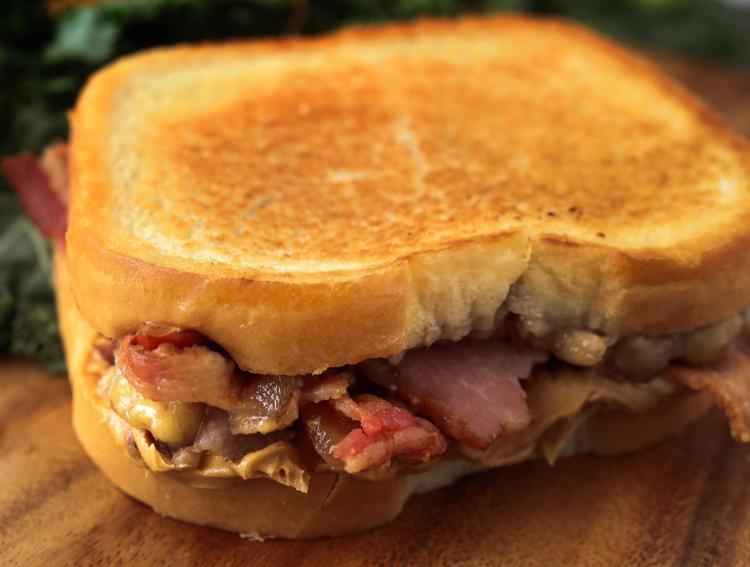 2 tablespoons peanut butter
Spread peanut butter on one slice of bread. Mash banana and spread on the other slice. Break bacon in half, put on one slice of the bread and form a sandwich. Melt butter in a small skillet over medium-high heat. Fry sandwich in butter until golden brown on both sides.
Per serving: 473 calories; 28g fat; 8g saturated fat; 23mg cholesterol; 16g protein; 45g carbohydrate; 13g sugar; 5g fiber; 505mg sodium; 155mg calcium
Nutrition analysis used creamy peanut butter and unsalted butter.