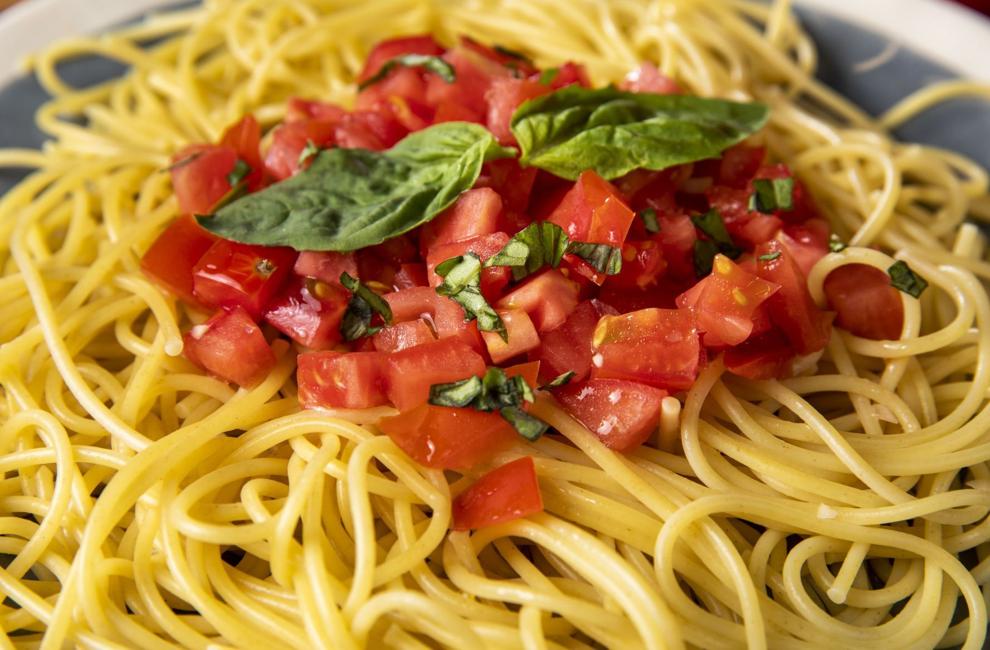 ½ teaspoon finely minced fresh garlic
2 tablespoons extra-virgin olive oil
1 teaspoon red wine vinegar
1 teaspoon balsamic vinegar
1 tablespoon chopped fresh basil
1. Cook spaghetti according to package directions.
2. While it cooks, mix together in a medium bowl the tomatoes, garlic, olive oil, red wine vinegar and balsamic vinegar, and season with salt and pepper.
3. When spaghetti is done, drain and place portions on serving plates. Immediately top with tomato mixture, sprinkle with basil and add Parmesan cheese to taste.
Per serving: 311 calories; 8g fat; 1g saturated fat; 1mg cholesterol; 9g protein; 51g carbohydrate; 6g sugar; 3g fiber; 897mg sodium; 72mg calcium