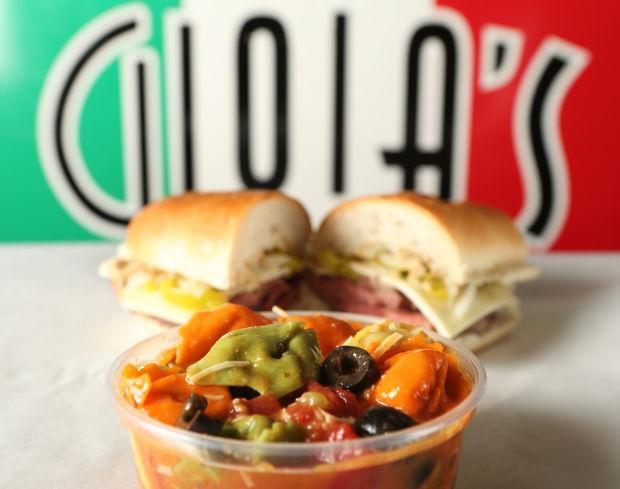 1¼ pounds tri-colored cheese tortellini
1 cup chopped green onion, white and green parts
1 (28-ounce) can Dei Fratelli Chopped Italian Tomatoes, Herbs & Olive Oil
1 ¼ cups sliced black olives, drained
1 cup shredded Parmesan cheese
1 tablespoon low-sodium garlic pepper
1 ¼ cups Pietro's Sweet & Tangy Original Recipe (salad dressing)
Notes: Find the tortellini, tomatoes, olives, Parmesan and garlic pepper at DiGregorio's Market on the Hill and Pietro's salad dressing at the restaurant on Watson or in area supermarkets.
1. Bring a large pot of water to a boil. Remove from heat, drop in tortellini and let rest for 5 minutes. Drain and rinse under cold water. Let drain well again.
2. Rinse green onion under running water, let drain to dry.
3. With your hands, gently combine cooked tortellini, green onion, tomatoes, olives, Parmesan, garlic pepper and salad dressing.
4. Cover and refrigerate for 24 hours. Before serving, stir again. If needed, add a little more salad dressing.
Per serving: 425 calories; 20g fat; 7g saturated fat; 45mg cholesterol;17g protein; 46g carbohydrate; 10g sugar; 3g fiber; 1250mg sodium; 280mg calcium.
Recipe adapted for home kitchens by the Post-Dispatch.