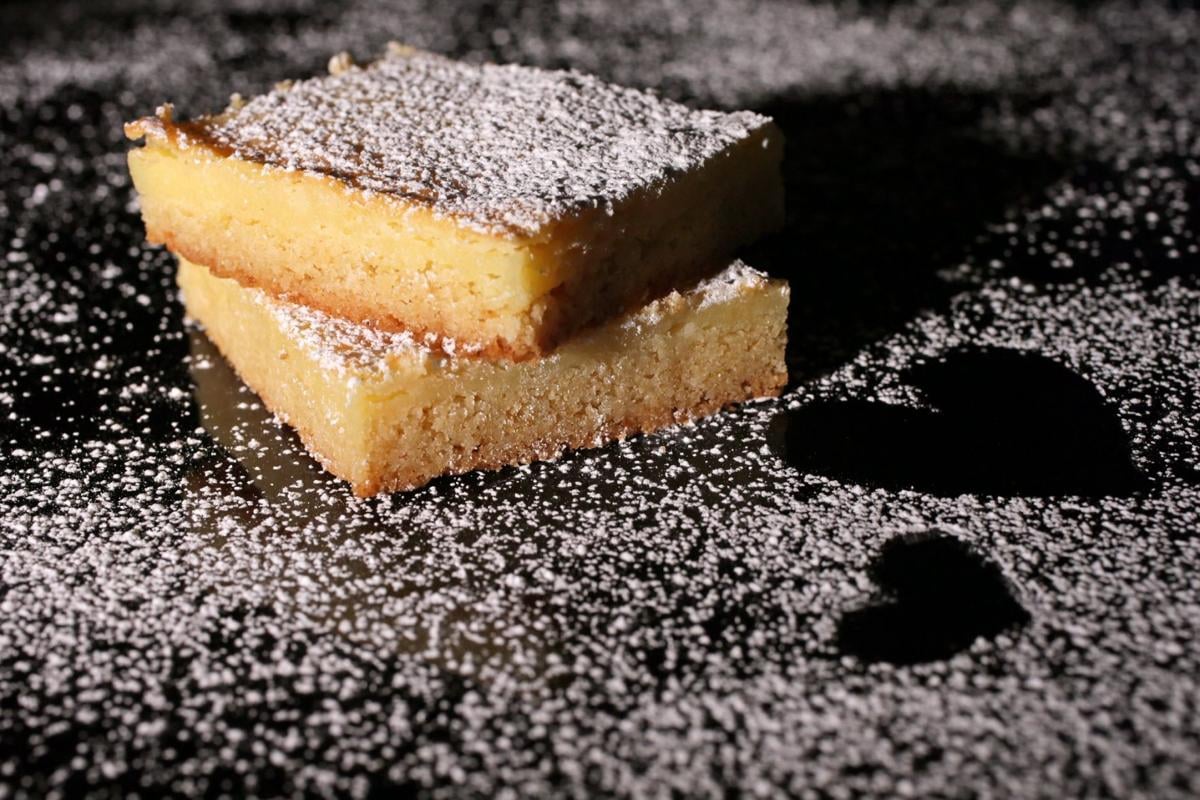 Yield: 12 generous servings
1 box yellow cake mix OR From-Scratch Yellow Cake Mix, on opposite page
3 large eggs, divided and beaten
1 stick butter, melted, plus more for greasing the pan
8 ounces cream cheese, softened
2 cups powdered sugar, plus more for dusting
1. Preheat oven to 325 degrees. Grease a 9-by-13-inch pan with butter or nonstick spray.
2. Combine cake mix (boxed or from scratch) with 1 of the beaten eggs and melted butter. Press this mixture into the prepared pan with your fingers.
3. Blend cream cheese, the 2 remaining beaten eggs, and powdered sugar until smooth. Spread over crust. Bake for 40 to 45 minutes, or until edges are brown.
4. When cake has cooled, dust with powdered sugar.
Per serving: 391 calories; 17g fat; 10g saturated fat; 88mg cholesterol; 4g protein; 57g carbohydrate; 39g sugar; 1g fiber; 406mg sodium; 120mg calcium.
Satisfy your cravings
With our weekly newsletter packed with the latest in everything food.