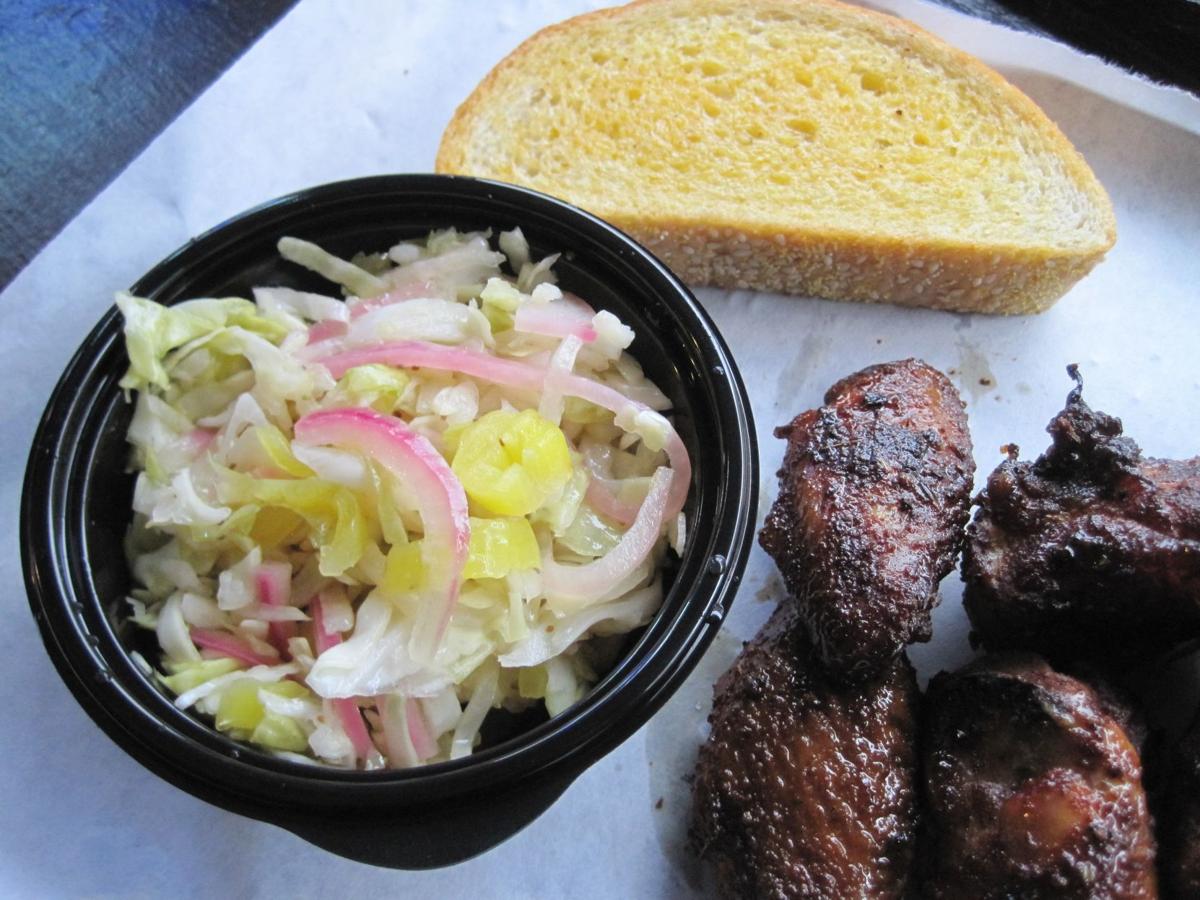 ¼ large (4-inch) red onion
2 medium hot banana peppers
1 ½ teaspoons bacon grease, cooled
Notes: This slaw must be started a day in advance to allow the flavors to fully develop.
• The test green cabbage weighed 2 pounds.
• If you don't like heat, use mild and hot banana peppers, mixed, or use sweet small green peppers for this. The hot flavor profile works well with barbecued meats.
• The slaw changes to a light tan over a few days time. The slaw will last 3 to 5 days in the refrigerator.
1. Remove loose leaves and wash the cabbage. Cut in half vertically, and then cut each half in half again, vertically. Cut out the core. Cut each quarter into 1/8-inch wide pieces, then into shreds about 2 inches long. Place in a large, somewhat shallow bowl or dish.
2. Remove papery skin from the onion quarter. Place a flat end on the cutting board and julienne cut the quarter from top to bottom, about 1/16-inch wide. Toss cut onion pieces with cut cabbage.
3. Wearing food-safe gloves trim the stem end from the banana peppers. Remove any visible seeds and membranes with a paring knife. Rinse peppers. Place on cutting board and cut across the peppers, making rings about 1/8-inch wide. You will use ½ cup cut rings for this recipe. Reserve any extra rings for a separate project. Add cut rings to the cabbage mix and toss to blend.
4. When blended, sprinkle with salt, then with sugar, and toss again. Allow the mix to sit for 45 minutes to sweat. Don't drain any of the juices from this step.
5. After about 35 minutes, start the boiled dressing. In a 1 ½-quart saucepan, combine vinegar, celery seed and water. Bring to a roiling boil over medium high heat.
6. Whisk bacon grease and grapeseed oil together.
7. Remove saucepan with vinegar solution from heat, allowing the boil to die down. Carefully stream in the bacon grease and oil mixture into the pot, slowly whisking as you go.
8. Return to medium high heat and bring to a boil again.