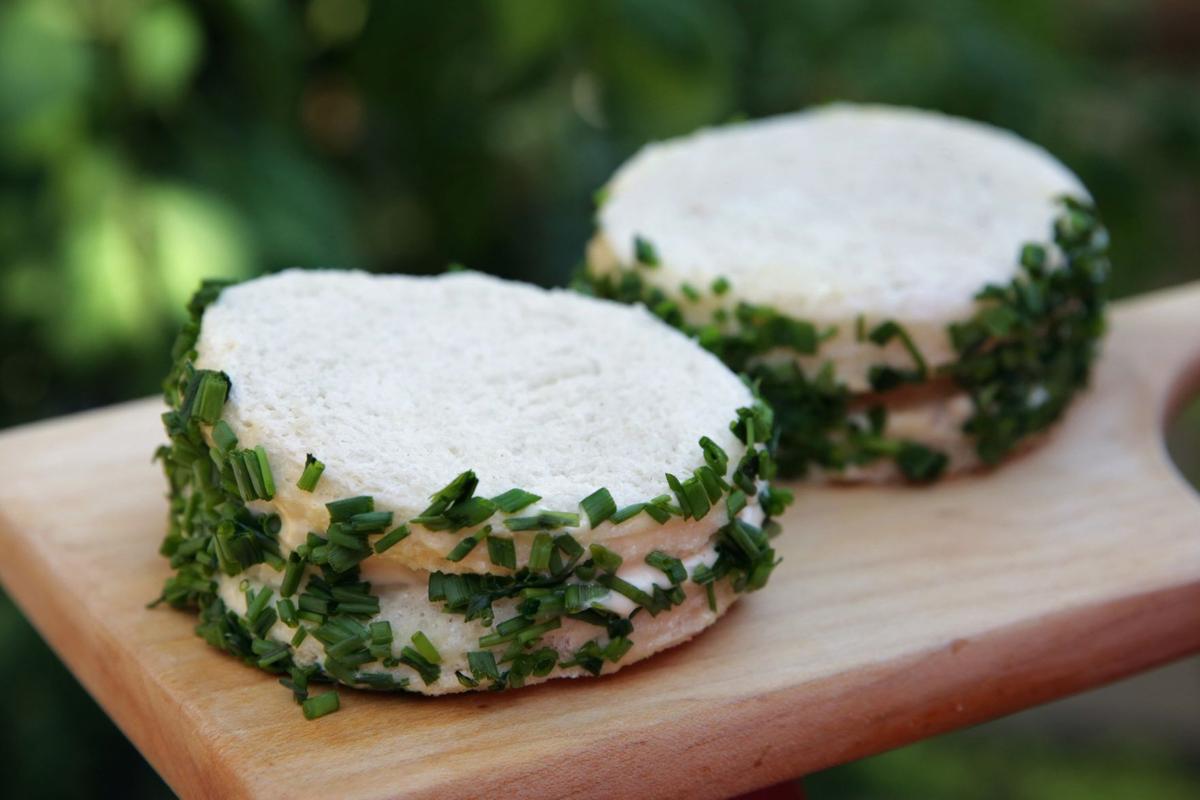 8 thin slices firm white bread
1 tablespoon Dijon mustard
4 (¹⁄8-inch-thick) slices sweet onion, such as Vidalia or Walla Walla, about 3½ inches in diameter
¼ cup minced fresh chives
1. Using a glass, cocktail shaker or a round cutter, cut 8 circles as large as possible out of the slices of bread. Mix the mayonnaise and mustard together. Spread each bread circle with 2 teaspoons of the mustard-mayo mix. Place 1 slice of onion on 4 of the bread rounds (it should cover them to the edges). Top with the remaining bread circles. Press lightly to make them adhere.
2. Spread some of the remaining mayonnaise-mustard on the outside edges of each sandwich (this is easiest if you are holding them in your hand). Roll the edges in the chives until coated. Press lightly to make the chives adhere, and serve.
Per serving: 301 calories; 18g fat; 3g saturated fat; 9mg cholesterol; 6g protein; 29g carbohydrate; 4g sugar; 2g fiber; 513mg sodium; 89mg calcium
Recipe from "Essential Pepin" by Jacques Pépin
Satisfy your cravings
With our weekly newsletter packed with the latest in everything food.