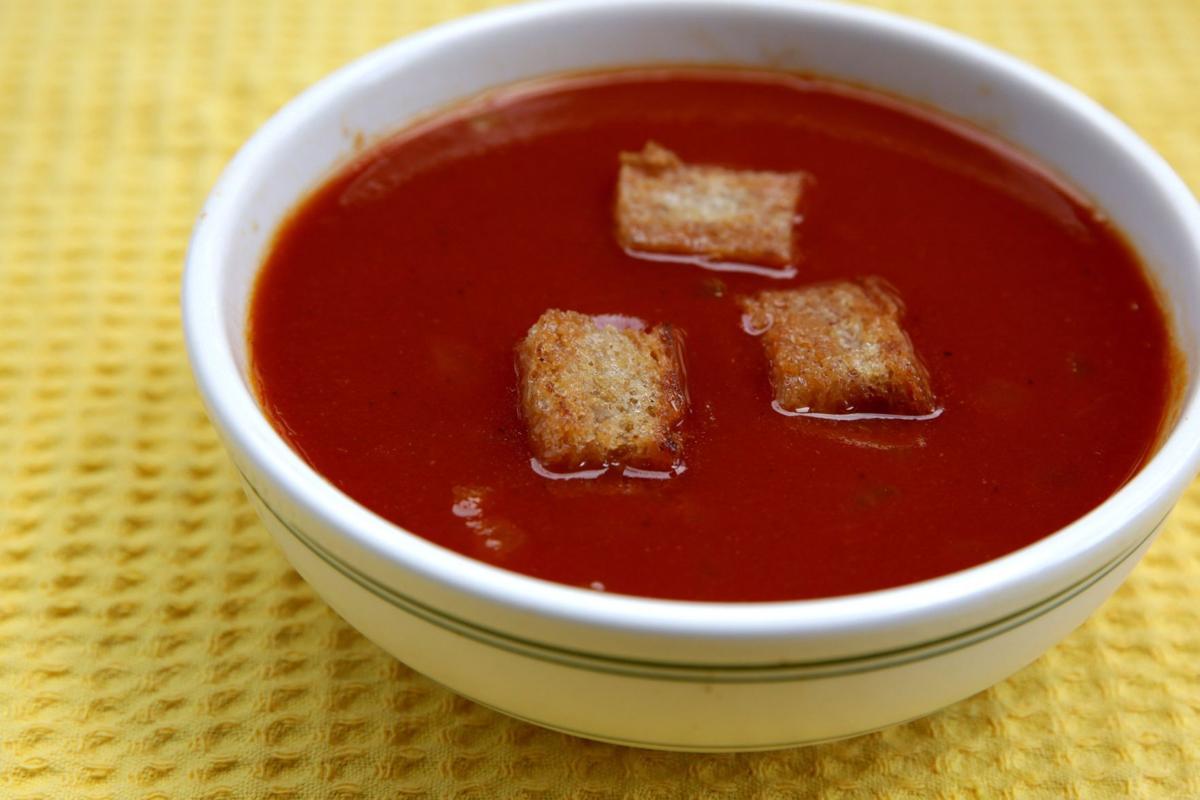 1 cup finely chopped onions
1 to 2 tablespoons vegetable oil
Pinch cayenne pepper (or 1 seeded and minced small chile)
¼ teaspoon ground cardamom
¹⁄8 teaspoon ground cloves
6 cups tomato juice (48-ounce can)
1 cup water or vegetable stock
Plain yogurt, for garnish
1. In a small soup pot, sauté the onion in oil until translucent. Add the cayenne, cumin, turmeric, cardamom and cloves and sauté another minute, stirring constantly. Add the tomato juice and water and simmer for about 20 minutes to blend the flavors.
2. Serve hot or cold, topped with a spoonful of yogurt.
Per serving (based on 4): 142 calories; 6g fat; 4g saturated fat; 5mg cholesterol; 7g protein; 19g carbohydrate; 12g sugar; 8g fiber; 544mg sodium; 164mg calcium
Recipe from "Sundays at Moosewood Restaurant" by the Moosewood Collective
Satisfy your cravings
With our weekly newsletter packed with the latest in everything food.