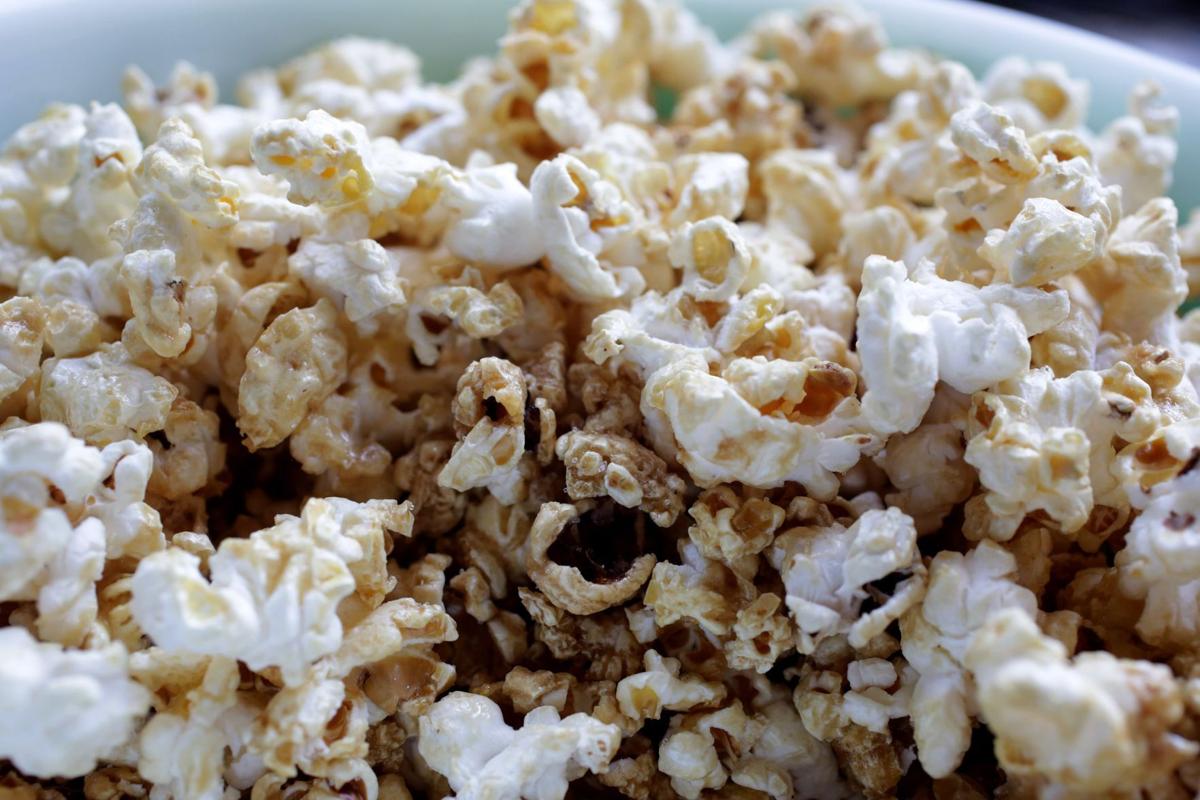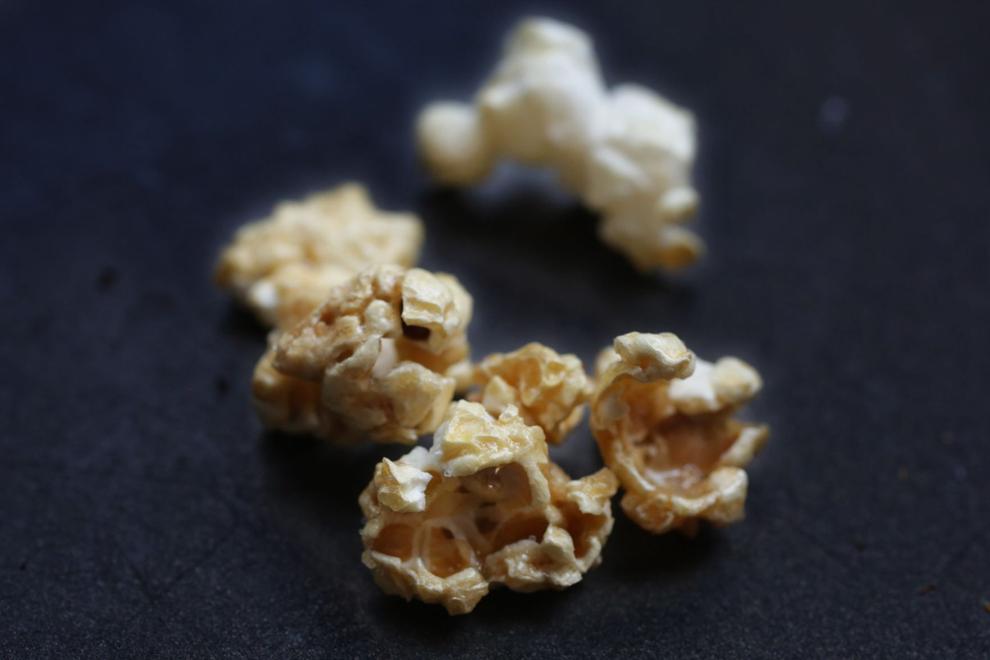 ½ teaspoon salt, or to taste
1. Preheat oven to 250 degrees. Line a baking sheet with waxed paper and set aside.
2. Melt butter in a small saucepan over medium-high heat. Add brown sugar and cook, stirring frequently, until sugar dissolves. Add bourbon; it should boil immediately. Simmer, stirring frequently, 2 to 3 minutes. Stir in maple syrup and cook until somewhat thickened.
3. Pour mixture over popcorn and toss with salt. Taste and add more salt if needed.
4. Spread mixture in a single layer on the prepared baking sheet and place in oven until the popcorn is dry and crispy, about 45 to 50 minutes.
Per serving: 203 calories; 8g fat; 4g saturated fat; 18mg cholesterol; 2g protein; 27g carbohydrate; 11g sugar; 3g fiber; 237mg sodium; 22mg calcium