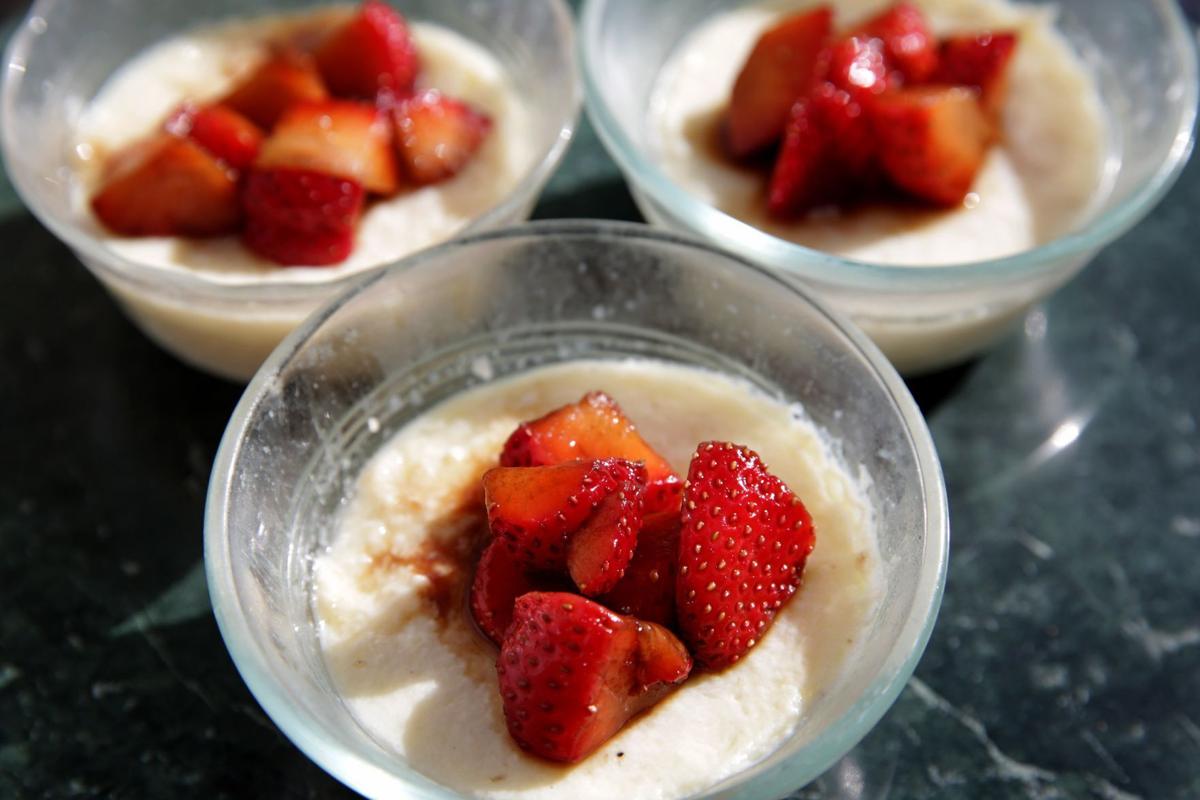 ½ cup chopped strawberries
1 tablespoon balsamic vinegar
1 (½-pound) white onion, thinly sliced
¹⁄8 teaspoon freshly ground pepper
Pinch of nutmeg, preferably freshly grated
1. Combine the strawberries and vinegar in a small bowl and let sit for an hour.
2. In a large skillet, combine the butter with the onion. Cover and cook over low heat, stirring often, until softened, about 15 minutes.
3. Transfer the onion to a blender. Add the chicken stock and purée. In a medium bowl, whisk the egg, then whisk in the milk and onion purée. Season with the salt, the pepper and the nutmeg. Butter 4 custard cups or small ramekins. Pour in the onion mixture and cover with plastic wrap.
4. Set a round rack in a large, wide pot. Add enough water to reach just under the rack without touching it and bring to a boil. Set the cups or ramekins on the rack. Cover and steam over low heat until the onion custards are lightly set, about 22 to 25 minutes.
5. Strain the strawberries and divide among the portions.
Per serving: 113 calories; 8g fat; 4g saturated fat; 63mg cholesterol; 4g protein; 8g carbohydrate; 5g sugar; 1g fiber; 346mg sodium; 61mg calcium
Recipe by Daniel Neman; onion custard recipe by Joel Robuchon in Food & Wine
Satisfy your cravings
With our weekly newsletter packed with the latest in everything food.