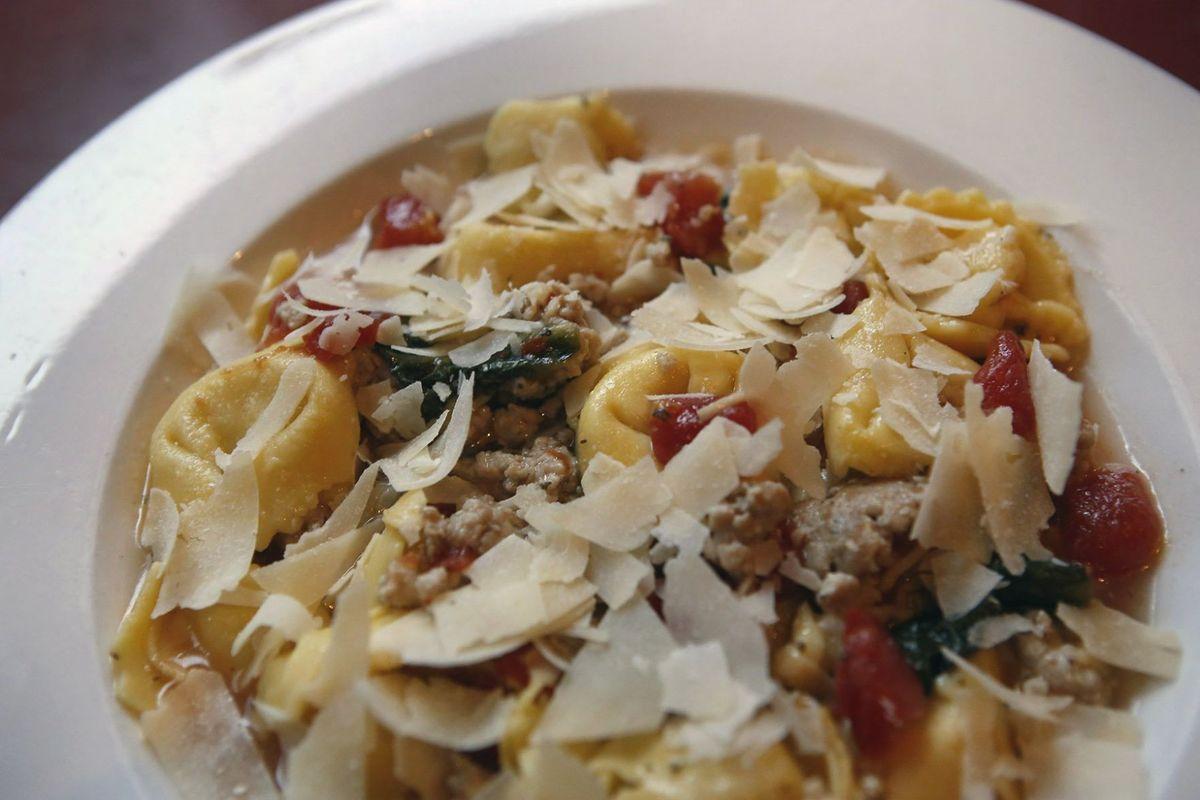 24 ounces canned chicken broth
14-ounce can basil, garlic and oregano diced tomatoes
24 large cheese-filled tortellini (fresh or frozen, not dried)
1 cup fresh spinach, cut into ribbons
Shaved Parmesan-romano cheese, for garnish
1. In a large, heavy pot, cook ground pork until crumbly and fully cooked, seasoning with salt and garlic pepper. Discard any excess fat.
2. Add chicken broth, tomatoes and crushed red pepper and bring to a simmer. Add tortellini and spinach, stirring gently. Let simmer until tortellini is cooked, about 5 minutes.
3. To serve Papa Vito's-style, ladle soup into small cups or large, shallow bowls and top with shaved cheese.
Per cup: 135 calories; 8g fat; 4g saturated fat; 34mg cholesterol; 10g protein; 7g carbohydrate; 2g sugar; 1g fiber; 378mg sodium; 46mg calcium.
Recipe adapted for home kitchens by the Post-Dispatch.