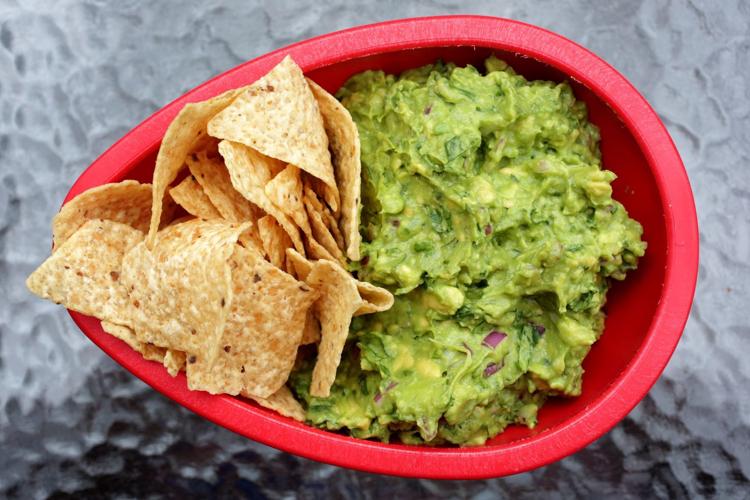 2 tablespoons cilantro, chopped
¼ cup red onion, finely chopped
½ jalapeño, or to taste, finely chopped
Cut the avocados in half and carefully remove the pit. Scoop the avocados and place in a medium bowl. Toss and coat with lime juice. Add the salt and, using a fork or potato masher, mash until smooth. Fold in the cilantro, red onion, jalapeño and salt, and mix well. Taste and adjust seasoning if necessary.
Per serving:  169 calories; 15g fat; 2g saturated fat; no cholesterol; 2g protein; 11g carbohydrate; 2g sugar; 7g fiber; 153mg sodium; 17mg calcium
Satisfy your cravings
With our weekly newsletter packed with the latest in everything food.