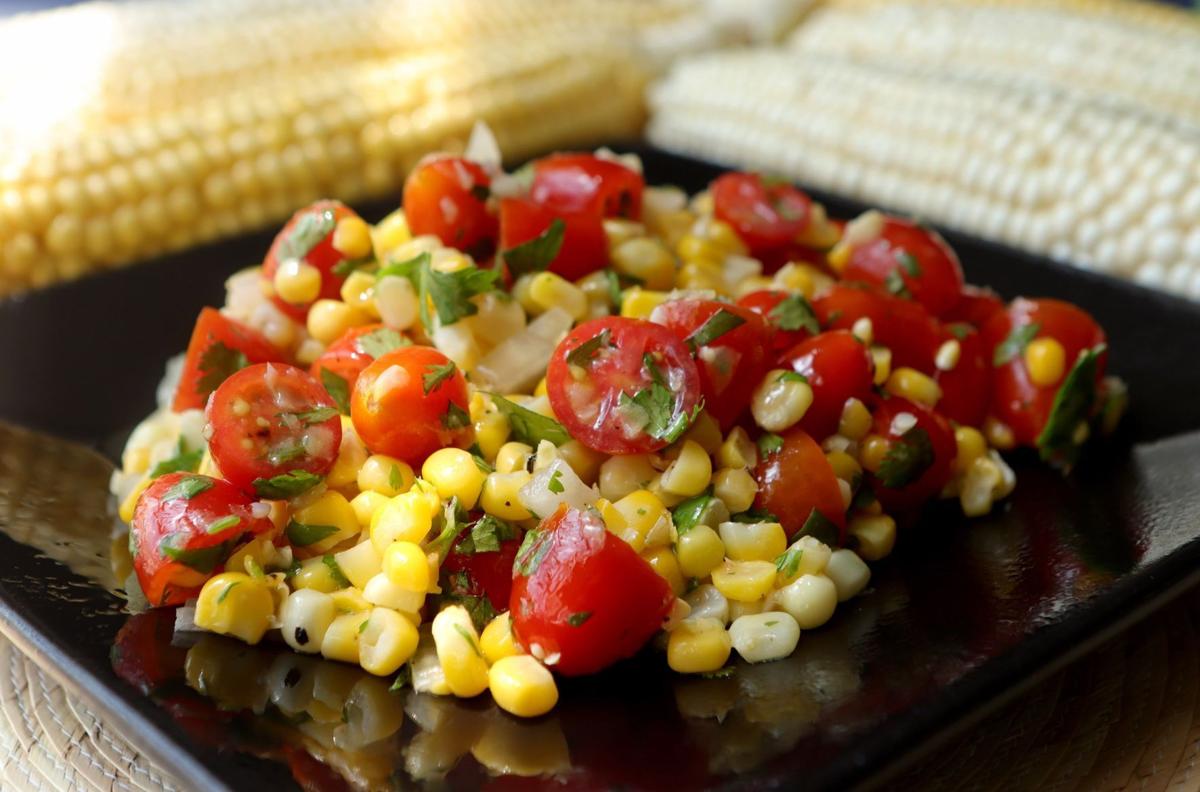 ¼ cup sweet onion, chopped
1 cup cherry tomatoes, slice in half
2 to 3 tablespoons your favorite vinaigrette or use bistro vinaigrette, see recipe
Bring a large pot of hot water to a boil and cook corn until just cooked, 3 to 4 minutes. Remove corn, allow to cool briefly and slice off kernels. Place kernels in a medium bowl with onion, tomatoes, cilantro and vinaigrette, and toss to mix. Add salt and pepper to taste.
Per serving: 78 calories; 4g fat; 3g saturated fat; no cholesterol; 2g protein; 11g carbohydrate; 5g sugar; 2g fiber; 72mg sodium; 13mg calcium
Recipe by Mary Anne Pikrone
Satisfy your cravings
With our weekly newsletter packed with the latest in everything food.