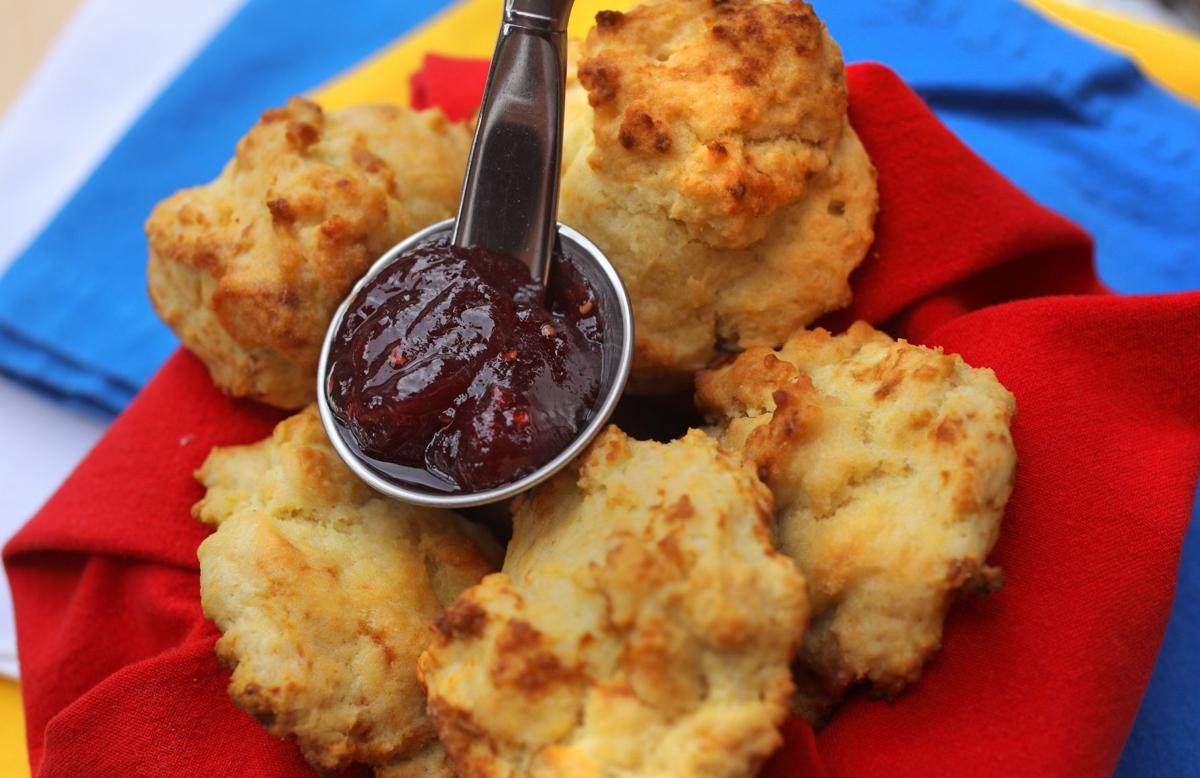 1¹⁄³ cups all-purpose flour
1½ teaspoons baking powder
¼ teaspoon granulated sugar
4 tablespoons hot melted butter, plus more for brushing
1. Preheat oven to 450 degrees. Line a baking sheet with a piece of parchment paper.
2. In a medium bowl, mix together flour, baking powder, baking soda, sugar and salt. In a small bowl, mix together the hot melted butter and the buttermilk; stir until the butter forms little blobs in the buttermilk.
3. Add the buttermilk mixture to the flour mixture and stir together just until completely mixed together and the dough pulls away from the sides of the bowl (be sure to get all the flour on the bottom of the bowl).
4. Spoon out 8 more-or-less equal portions of dough onto the prepared baking sheet. Bake for 12 to 15 minutes until golden brown, turning the baking sheet from front to back about halfway through the baking. Place the biscuits on a wire rack to cool for a few minutes; while they cool, brush the tops with more melted butter.
Per serving: 142 calories; 6g fat; 4g saturated fat; 18mg cholesterol; 3g protein; 18g carbohydrate; 1g sugar; 1g fiber; 176mg sodium; 110mg calcium
Satisfy your cravings
With our weekly newsletter packed with the latest in everything food.