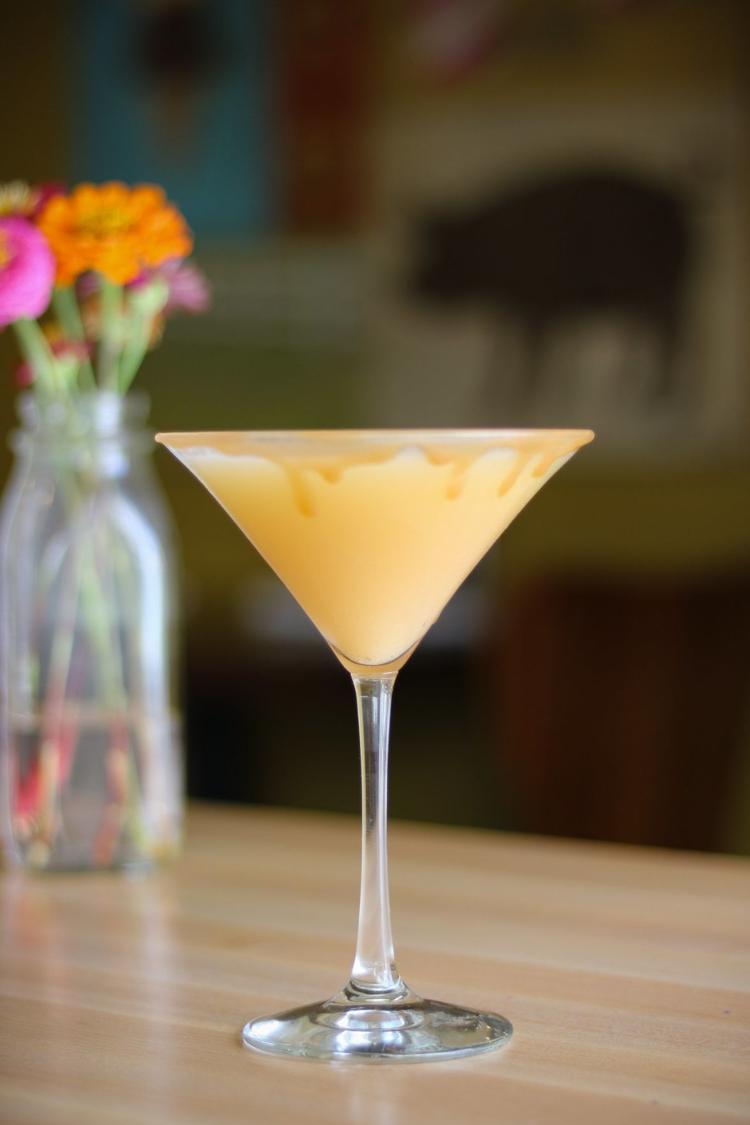 For the butterscotch-brandy apple cider
½ cup homemade or commercial butterscotch sauce
4 cups (1 quart) apple cider
2 tablespoons caramel sauce
1 ½ ounces butterscotch-brandy apple cider
A splash of cranberry juice
1. Make a simple homemade butterscotch sauce in a heavy-bottomed 2-quart pan or carefully heat a commercial butterscotch sauce over medium low heat, stirring often.
2. Add brandy to the hot butterscotch sauce, stir, then simmer for 5 minutes. Add the apple cider in 3 or 4 pours, stirring to incorporate it into the butterscotch sauce. Cool, then store in the refrigerator.
3. To make the cocktail, place the martini glass in the freezer 30 minutes before you start to mix it to chill the glass.
4. Spoon or squeeze the caramel sauce around a small plate big enough to fit the rim of the martini glass comfortably.
5. To make the cocktail, fill the bottom half of a cocktail shaker to the halfway point with crushed ice or small cubes.
6. Measure out the vodka and infused cider into jiggers and pour each into the shaker.
7. Add a splash of cranberry juice.
8. Cover the shaker and shake well.
9. Remove the martini glass from the freezer and place rim-side down on the plate with the caramel sauce.
10. Open shaker and pour the drink through a strainer into the rimmed and chilled glass.
Per serving: 247 calories; no fat; no saturated fat; 7mg cholesterol; 1g protein; 34g carbohydrate; 34g sugar; no fiber; 141mg sodium; 28mg calcium
Amy Bertrand 314-340-8284
@abertrand on Twitter