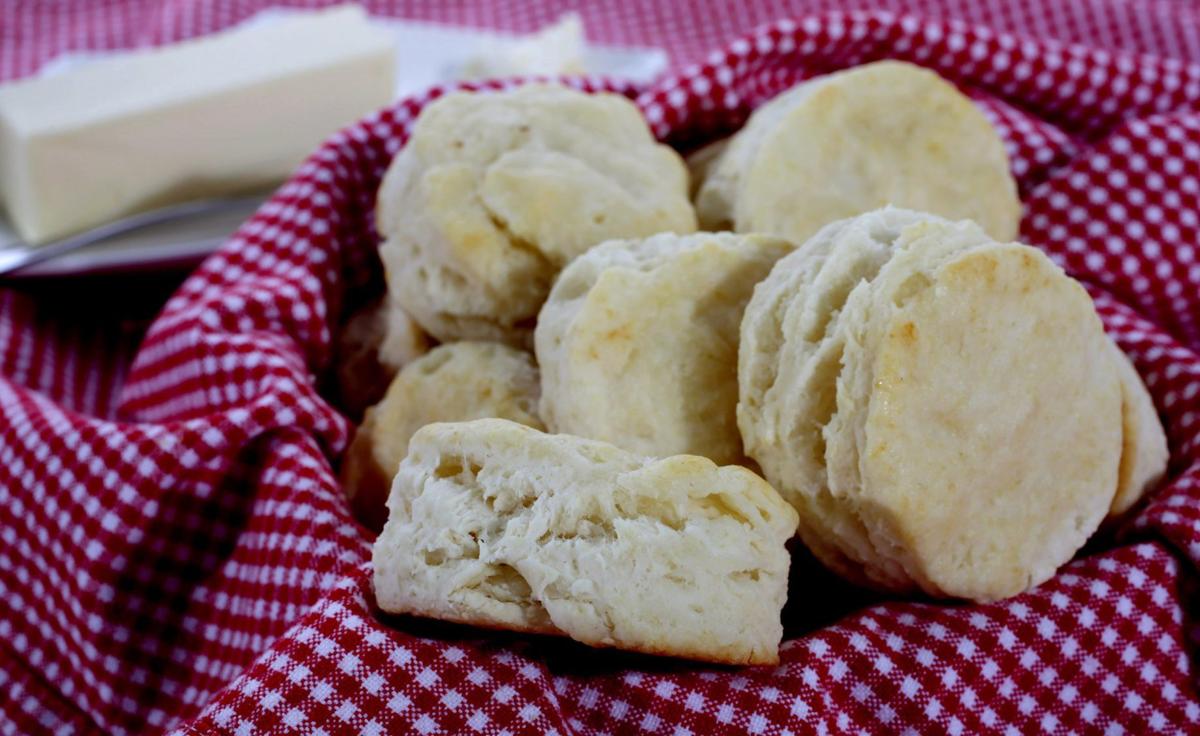 2 cups all-purpose flour, preferably
1 tablespoon baking powder
4 tablespoons (½ stick) butter or ¼ cup shortening
¾ cup buttermilk or ²/3 cup milk
2 tablespoons butter, melted, optional
1. Preheat oven to 475 degrees.
2. In a large bowl, combine flour, baking powder and salt. Cut in butter or shortening with pastry blender or two knives until the largest crumbs are the size of peas. Blend in just enough buttermilk with fork until dough leaves sides of bowl.
3. Turn dough onto lightly floured surface. Knead gently 5 to 6 times, just until smooth. Roll dough into a circle that is ½- to ¾-inch thick. Cut out 7 to 8 biscuits using a floured 2-inch biscuit or cookie cutter. Place on baking sheet, about 1 inch apart. Shape dough scraps into a ball. Pat out until ½-inch thick. Cut out additional biscuits.
4. Bake 8 to 10 minutes or until golden brown. Brush with melted butter, if desired.
Per serving: 137 calories; 7g fat; 4g saturated fat; 17mg cholesterol; 3g protein; 17g carbohydrate; 1g sugar; 1g fiber; 212mg sodium; 73mg calcium
Recipe by White Lily Flour