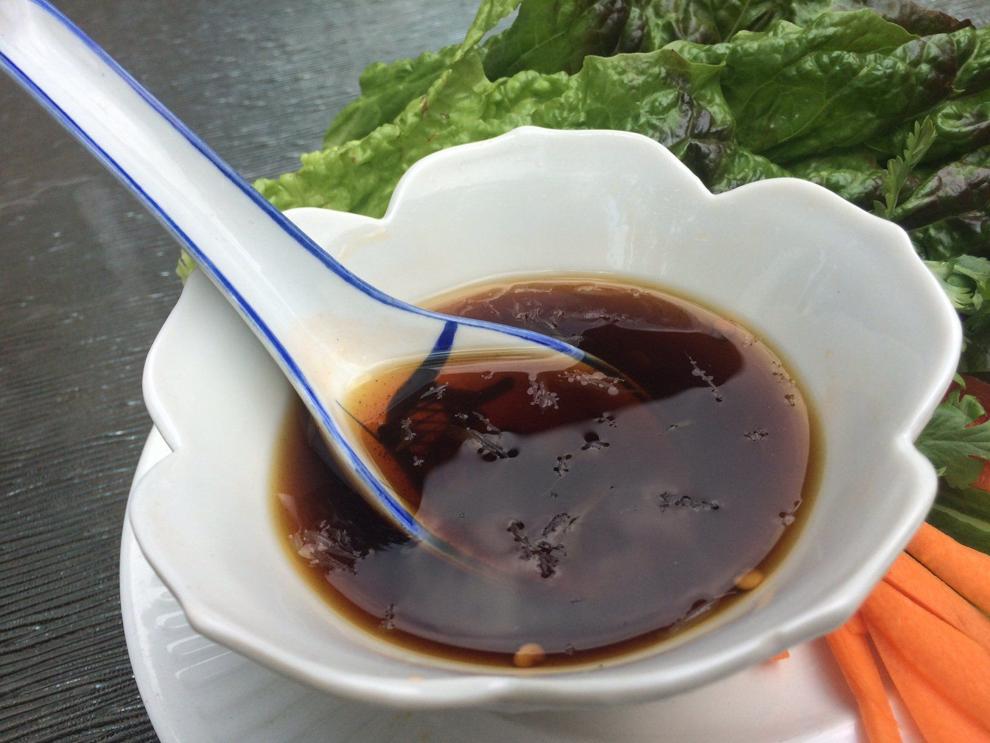 1 tablespoon finely minced garlic
1 tablespoon sambal oelek chili sauce
1 medium juicy lemon or lime, peeled
Notes: Fish sauce and sambal oelek are available at most international food stores. Any fish or chili sauce will do. Mai Lee uses either the Three Cranes Brand or Squid brand of fish sauce and the Huy Fong brand of sambal oelek.
1. Combine the fish sauce, sugar, water, garlic, sambal oelek and vinegar in a medium-sized mixing bowl. Stir to blend.
2. Squeeze the juice from the citrus as well as the pulp into the bowl and stir to blend.
Per serving (based on 2 tablespoons): 28 calories; no fat; no saturated fat; no cholesterol; 1g protein; 7g carbohydrate; 7g sugar; no fiber; 364mg sodium; 4mg calcium