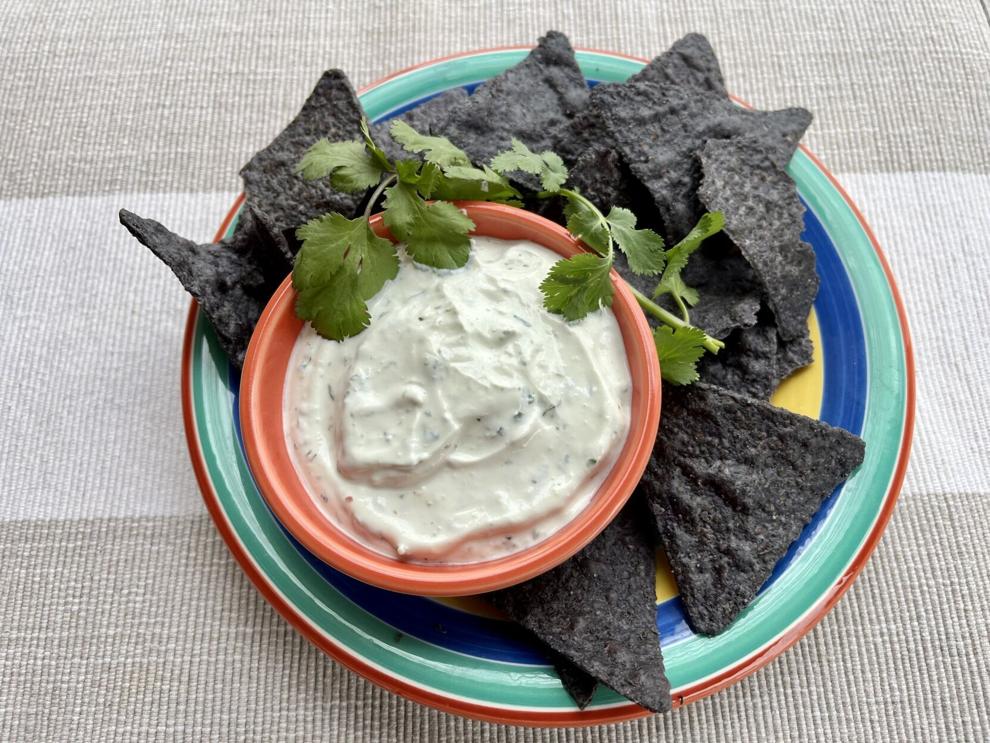 ¼ cup finely chopped cilantro leaves
2 garlic cloves, peeled and roughly chopped
1 ½ teaspoons garlic powder
Note: At Mayo Ketchup, this savory garlic cream is served with fried yucca, but this versatile condiment can be used with a variety of foods such as chips, empanadas, tacos or burritos, and with chicken, pork or seafood.
1. Add cilantro, lime juice, chopped garlic, powdered garlic and salt in a blender and pulse to blend well.
2. Place the sour cream in a medium mixing bowl. Fold in the blended cilantro mix.
3. Allow to stand for at least 2 hours to allow the flavors to blend.
Per serving: 63 calories; 6g fat; 3g saturated fat; 18mg cholesterol; 1g protein; 2g carbohydrate; 1g sugar; 1g fiber; 165mg sodium; 32mg calcium