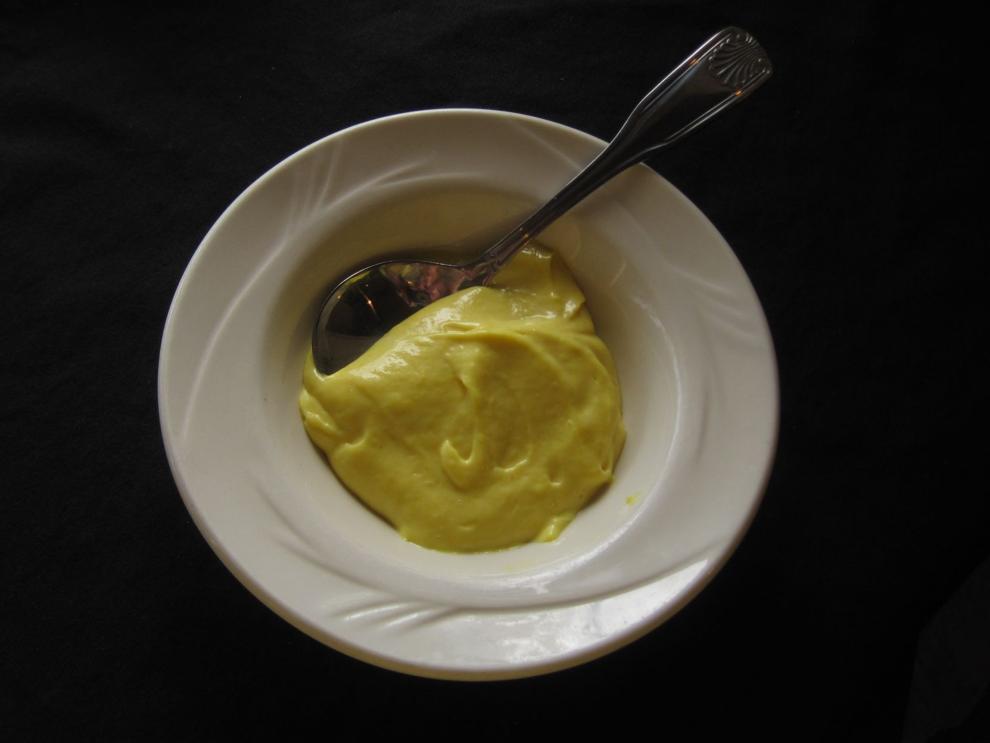 Yield: 1 cup of sauce; 8 to 10 servings
¾ cup plus 2 tablespoons good quality mayonnaise
2 tablespoons classic yellow mustard
Notes: Classic yellow mustard adds a little zing. Pietro's uses French's or Heinz as the yellow mustard base.
• Choose a good-quality mayonnaise like Duke's or Hellman's for this. Pietro's uses a brand only available to restaurants.
1. Place mayonnaise and mustard in a small deep bowl and stir to blend. Make sure the mustard is totally incorporated into the mayonnaise.
2. Cover, then refrigerate any leftovers and use within 2 weeks.
Per serving (based on 8): 172 calories; 19g fat; 3g saturated fat; 10mg cholesterol; 1g protein; 1g carbohydrate; no sugar; no fiber; 153mg sodium; 6mg calcium