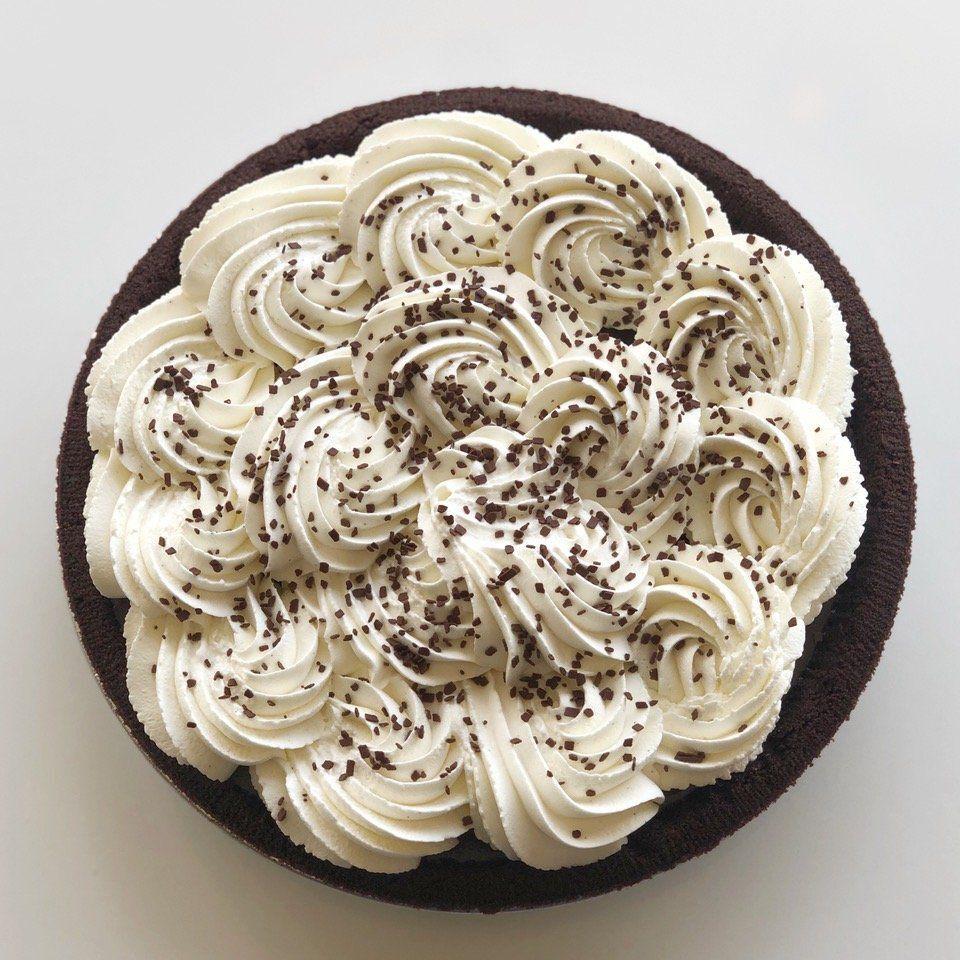 For the pudding pie filling
1 1/2 cups high quality 50- or 60-percent dark chocolate wafers, buttons, or chips (see notes)
2 tablespoons unsalted butter
1 teaspoon pure vanilla extract
2/3 cup granulated sugar, divided
2 tablespoons cocoa powder
1 cup heavy whipping cream, divided
1 9-inch pre-baked chocolate pie crust
1 1/2 heavy whipping cream
1/2 teaspoon pure vanilla extract
Notes: Use high-quality dark chocolate wafers or melts in the 50- to 60-percent range from a quality maker. Beyond Food and Guittard melting wafers are available at Whole Foods, while Callebaut wafers can be found at Kitchen Conservatory. Given the state of many pandemic kitchens, we also tested with Ghiardelli 60-percent dark chocolate chips and it does make a nice pudding, but the melts deliver a more even texture, more chocolate flavor and good color.
• The pie filling may be made up to 3 days ahead of time and kept refrigerated. It does not develop a skin.
1. For the pudding: In a medium heatproof bowl combine chocolate wafers, butter and vanilla. Set aside.
2. In a separate heat proof bowl, whisk together 1/3 cup granulated sugar, cornstarch, cocoa powder and salt. Set aside.
3. Add milk, 1/3 cup sugar and 1/2 cup heavy cream to a heavy-bottomed saucepan over medium heat and stir until to dissolve the sugar.
4. Whisk the egg yolks into the dry ingredients (sugar, cornstarch, cocoa powder and salt) and then thin with the remaining 1/2 cup of cream.
5. As the milk mixture begins to simmer, very slowly pour the egg mixture into the pot to temper, whisking as you pour, until fully combined. Stir with a heatproof spatula until the pudding begins to thicken. Boil for 45 seconds to 1 minute. If lumps form, whisk them well before taking the pudding off the heat.
6. Pour the hot pudding into the bowl with the chocolate, butter and vanilla. Let stand for 30 seconds to melt the chocolate, then whisk until the chocolate and butter have melted. Pour filling into a prebaked pie crust, filling it to the brim, and chill for several hours, or up to 3 days, before topping with chantilly cream.
7. If there is extra pudding, fill a dish for the cook.
8. To make the chantilly cream: In the bowl of a stand mixer fitted with a whisk attachment, whip heavy cream, powdered sugar, vanilla extract and salt together until medium peaks form. Don't overwhip.
9. Spoon cream over pie and chill for 1 hour or up to 2 days before serving.
Per serving: 354 calories; 22g fat; 11g saturated fat; 100mg cholesterol; 5g protein; 37g carbohydrate; 27g sugar; 1g fiber; 186mg sodium; 100mg calcium