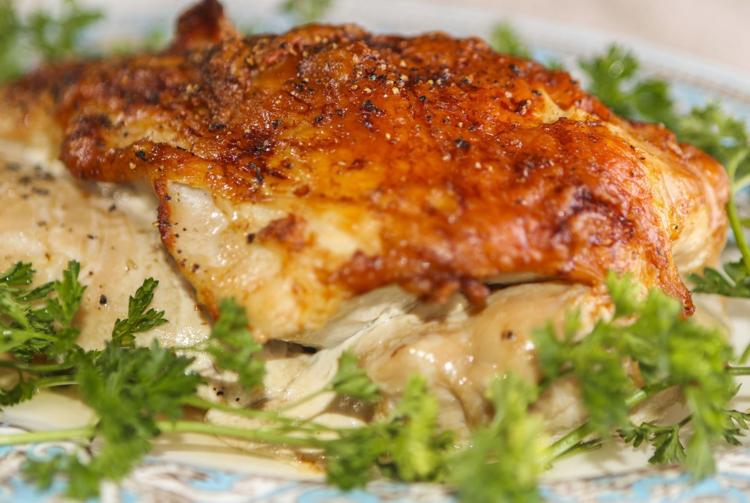 1 turkey breast, 3 to 6 pounds
2 tablespoons olive oil or melted butter
1. If you have time, sprinkle the breast with ½ teaspoon of salt per pound of turkey 24 hours before you plan to cook it. If the turkey has skin, carefully work your hands under the skin to loosen it, and sprinkle half of the salt there and the other half on the skin (use a little less than ½ teaspoon of salt per pound if there is no skin). Keep uncovered in the refrigerator until 1 hour before you are ready to cook it.
2. Heat oven to 450 degrees. Place turkey in roasting pan; brush with oil or butter, and season with pepper and salt, if you did not previously use salt.
3. Place turkey in oven and roast for 40 to 60 minutes, depending on size, basting with the pan juices every 15 minutes or so. The turkey is ready when the thermometer reads 155 degrees. Remove the turkey from the oven, and let it rest for 5 to 10 minutes (during which time its internal temperature will rise to about 160 degrees) before carving and serving.
Per serving (based on 5): 573 calories; 15g fat; 2g saturated fat; 312mg cholesterol; 105g protein; 1g carbohydrate; no sugar; no fiber; 884mg sodium; 63mg calcium
Adapted from a recipe by Mark Bittman in the New York Times
Satisfy your cravings
With our weekly newsletter packed with the latest in everything food.