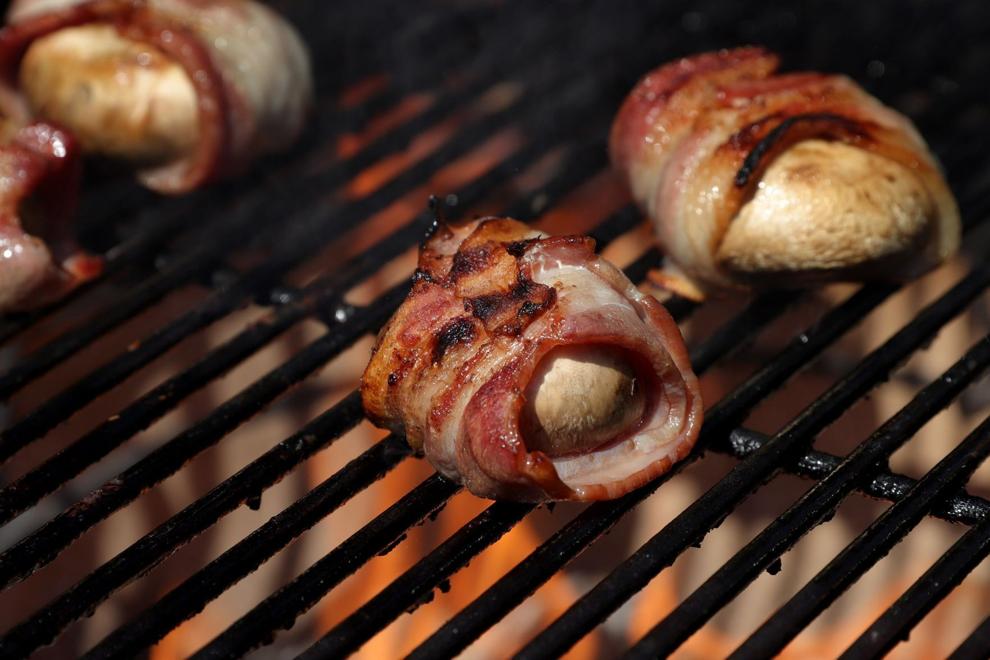 8 ounces mushrooms, preferably with large caps
1. Clean mushrooms and remove the stems. Fill caps with blue cheese and wrap with bacon so the bacon covers the cheese. Secure with a wooden toothpick.
2. Place wrapped mushrooms on a grate over a fire. Cook, occasionally turning carefully with long tongs, until bacon is done. When turning, try to keep melted cheese from dripping out (but don't worry; it will still taste good).
Per serving: 284 calories; 26g fat; 10g saturated fat; 45mg cholesterol; 11g protein; 3g carbohydrate; 2g sugar; 1g fiber; 466mg sodium; 61mg calcium
Recipe by Norma Klingsick
Daniel Neman • 314-340-8133
Food writer
@dnemanfood on Twitter