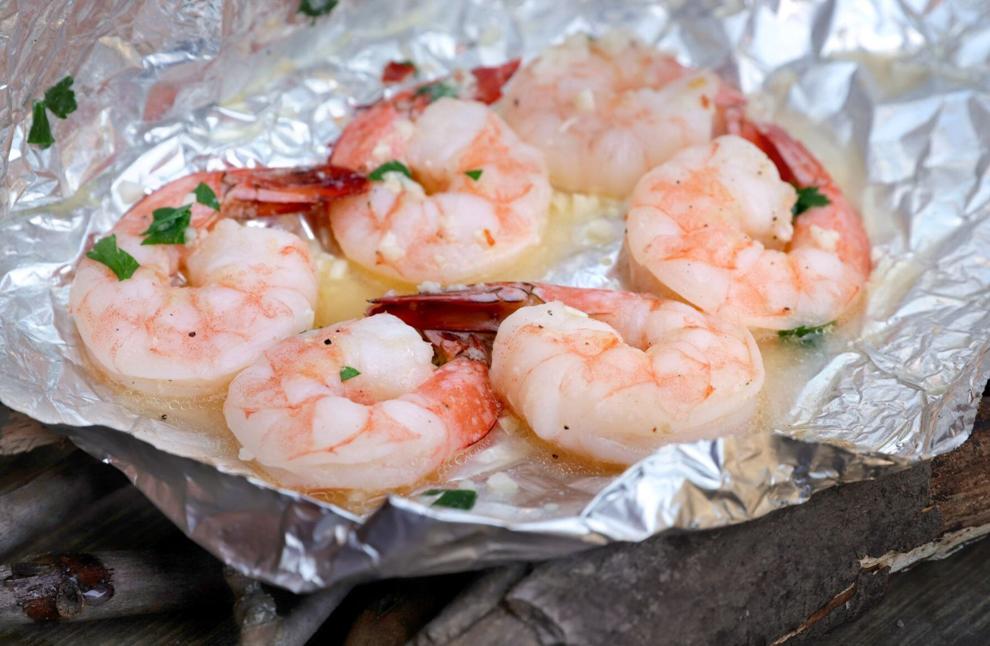 2 tablespoons dry white wine or chicken broth
¹⁄8 teaspoon (2 large pinches) salt, or to taste
Pinch crushed red pepper flakes, or to taste
2 tablespoons lemon juice
1½ pounds shrimp, shelled
2 tablespoons butter, cut into 4 pieces
1 tablespoon chopped parsley
1. In a small bowl, mix together garlic, wine or broth, salt, crushed red pepper, black pepper and lemon juice.
2. Divide shrimp onto 4 large pieces of heavy-duty aluminum foil, and sprinkle evenly with garlic-wine mixture. Top each portion with 1 piece of butter, and sprinkle with parsley. Fold foil over each shrimp mixture and fold edges to seal tightly.
3. Place foil packets on a grate over a fire and cook, flipping occasionally, until done. Cooking time will vary depending on the size of the shrimp and heat of the fire, but remember that shrimp cook quickly. Periodically open a packet to check doneness; shrimp are cooked when they are pink and curled.