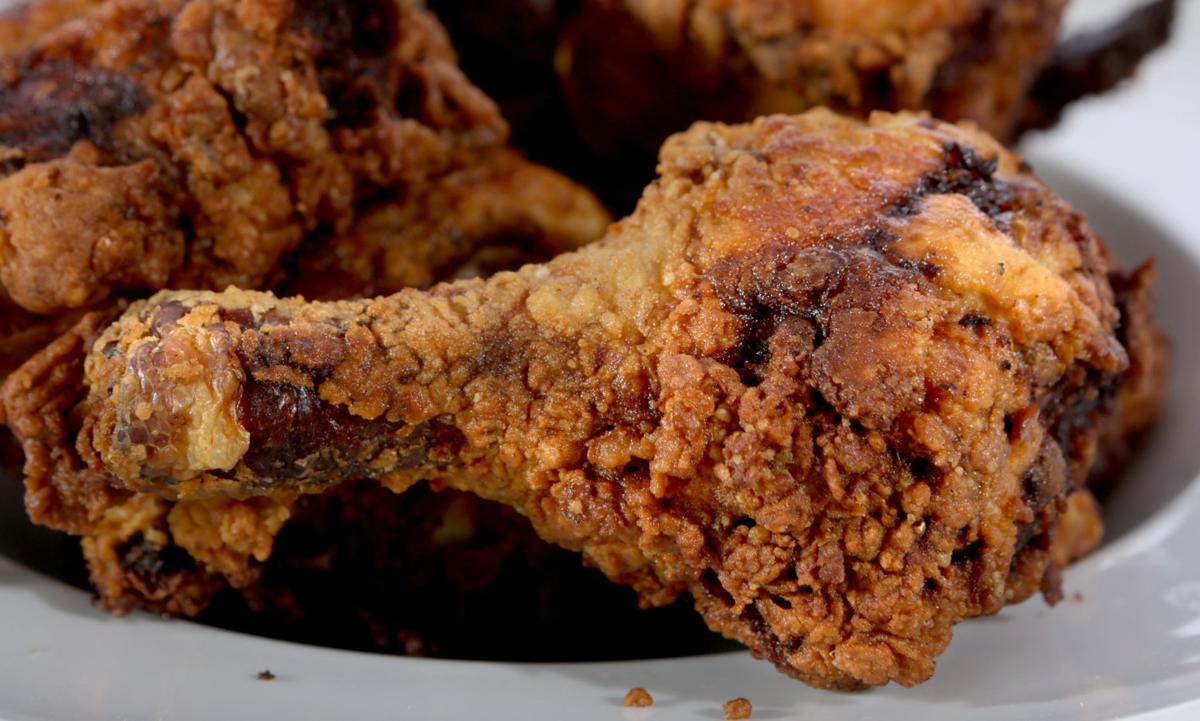 1 small chicken, preferably 3½ pounds or less
2 tablespoons salt, see note
1½ cups all-purpose flour
Shortening or oil for frying
Note: If you plan to marinate the chicken for more than 12 hours, you will only need 1 tablespoon of salt.
1. Cut the chicken into 8 or 10 serving pieces (cut the breasts in half for 10 serving pieces). Pour buttermilk into a large bowl. If you are planning to marinate the chicken for 1 to 12 hours, stir in 2 tablespoons of salt. Add no salt if you will marinate the chicken for 12 to 24 hours. Add chicken pieces, cover with plastic wrap and refrigerate for 1 to 24 hours.
2. Pour oil into a large, heavy skillet, preferably cast iron, and heat to 400 degrees. Meanwhile, pour flour, paprika and 1 tablespoon of salt (only if you marinated chicken in salt-free buttermilk) in a brown paper bag. Season with plenty of black pepper. Add 2 or 3 pieces of the wet chicken and shake the bag to coat them lightly. Remove. Repeat with the remaining chicken.
3. When the oil reaches 400 degrees, add the pieces of coated chicken. You may have to do this in batches. Cook until golden brown on one side; then flip and cook until golden brown on the other side. If possible, try to regulate the temperature of the oil so it is near 375 degrees while cooking. Remove chicken and drain on a wire rack before serving.
Per serving: 462 calories; 14g fat; 5g saturated fat; 120mg cholesterol; 37g protein; 45g carbohydrate; 9g sugar; 2g fiber; 861mg sodium; 230mg calcium