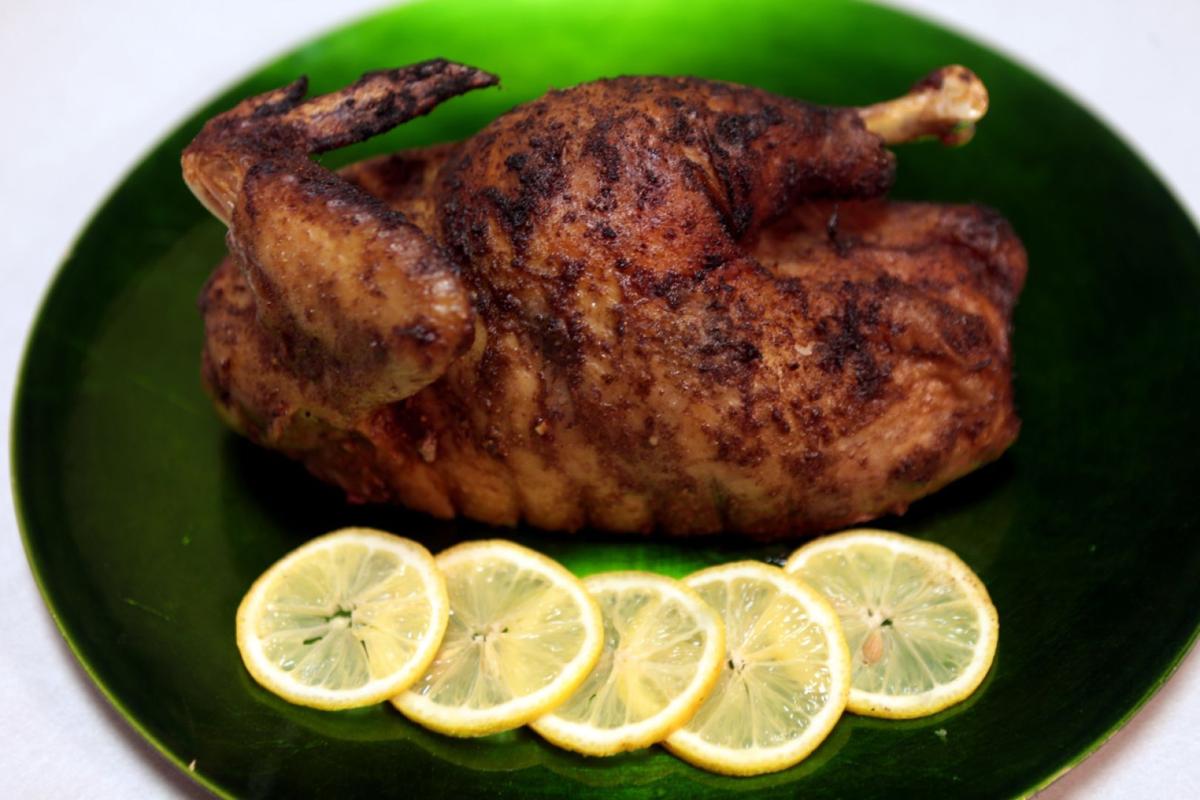 1 (6 to 6½-pound) chicken
1½ teaspoons ground cumin
1 teaspoon ground allspice
½ teaspoon ground black pepper
1. Preheat oven to 375 degrees. Rinse chicken; pat dry. Place chicken on rack in large roasting pan.
2. In a small bowl, stir together the oil, cumin, garlic powder, onion powder, allspice, paprika, salt and pepper to form a paste. Rub spice paste all over chicken.
3. Roast chicken 1 hour. Squeeze juice from lemon halves over chicken; place lemon halves inside main cavity. Continue to roast until chicken is cooked through and thermometer inserted into thickest part of thigh registers 180 degrees, from 30 to 60 more minutes. Transfer to platter; let stand 15 minutes.
Per serving (based on 6): 609 calories; 37g fat; 10g saturated fat; 206mg cholesterol; 64g protein; 2g carbohydrate; no sugar; 1g fiber; 387mg sodium; 44mg calcium.
Satisfy your cravings
With our weekly newsletter packed with the latest in everything food.