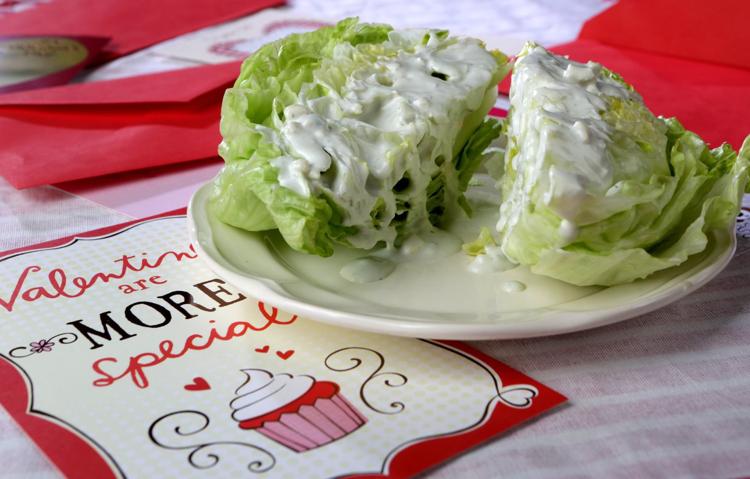 Yield: 2 servings; with enough blue cheese dressing for 6 servings
¼ cup blue cheese, crumbled
Dash Worcestershire sauce
1. Cut the lettuce into 2 wedges.
2. In a small bowl, mix together the mayonnaise, blue cheese, milk, sour cream, lemon juice, Worcestershire sauce, salt and pepper to taste until smooth with still some chunks of blue cheese. Serve wedges of lettuce with 2 tablespoons of dressing over each one.
Per serving: 157 calories; 16g fat; 4g saturated fat; 14mg cholesterol; 2g protein; 2g carbohydrate; 1g sugar; 1g fiber; 298mg sodium; 50mg calcium
Adapted from the Food Network
Satisfy your cravings
With our weekly newsletter packed with the latest in everything food.