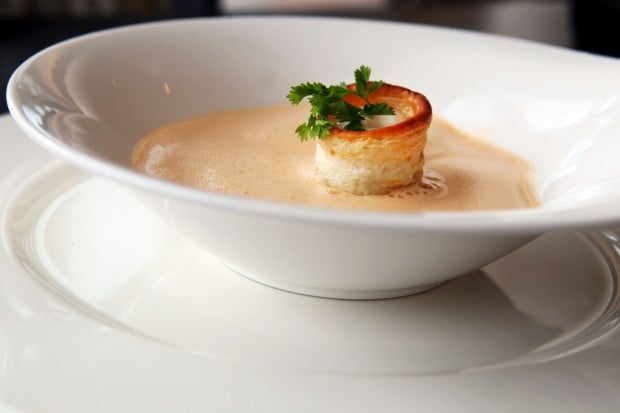 Q: I had lunch at Bixby's at the Missouri History Museum and enjoyed a delicious bowl of Shrimp Bisque. Any chance of getting the recipe?
— Patty Tierney, St. Charles
A: This recipe follows the classic technique for lobster bisque, roasting and puréeing the shrimp still in their shells "to capture all the sweet briny shrimp flavor," executive chef Todd Lough says. The shells are then strained from the bisque and discarded.
When making the recipe, Lough advises staying close to the stove to monitor the temperature. "In the beginning, it's good to let the butter brown a little for extra flavor, but later, you don't want the cream to scorch." Allow a good hour, start to finish.
Shrimp bisque is on the menu in both Bixby's Express, the casual lunch area that's open during museum hours, and Bixby's proper, the reservations-recommended, white-tablecloth restaurant that serves lunch Monday through Saturday and brunch on Sunday.
Special Request is written by Kirkwood resident Alanna Kellogg, author of the online recipe column KitchenParade.com and "veggie evangelist" at the food blog about vegetables, A Veggie Venture.