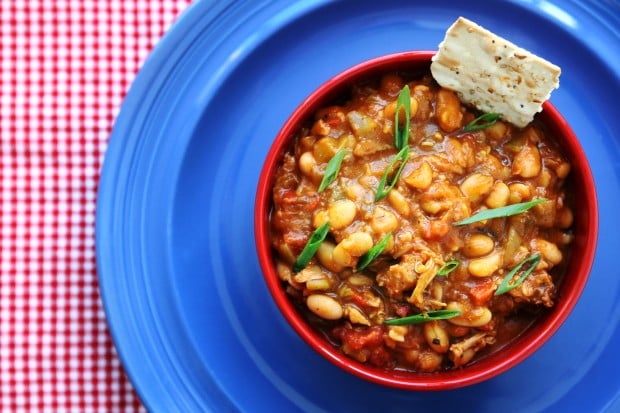 Q • I would like the Boathouse's recipe for chicken chili with white beans; it is so delicious. — Theresa Knipp
A • For 14 years, Lauera (pronounced lay-AIR-a) Mitchell has worked for Catering St. Louis, the company that prepares the food for the Boathouse in Forest Park, the casual restaurant, bar and lake-side patio in the heart of Forest Park.
Mitchell makes two 20-gallon batches of Chicken and White Bean Chili a week. "I've been making the chili for quite a few years. They just changed the recipe; it uses a different chicken now." The thick chili features chunks of smoked chicken, mostly dark meat. When home cooks make the chili, Mitchell says to be sure to sauté the vegetables and spices really well. "That really brings out all the flavors."
Mitchell doesn't cook much at home, perhaps because every job she's ever had has involved cooking. "I take pride in what I do. Whatever I do, I try to do good. People say I'm a perfectionist." Mitchell has lived in St. Louis for all but the first year of her life and has five children, 11 grandchildren and eight great-grandchildren.
---
Special Request is written by Kirkwood resident Alanna Kellogg, author of the online recipe column KitchenParade.com and "veggie evangelist" at the food blog about vegetables, A Veggie Venture.
A weekly treasure trove of tastiness, featuring reviews from restaurant critic Ian Froeb and how-to videos by food writer Dan Neman.