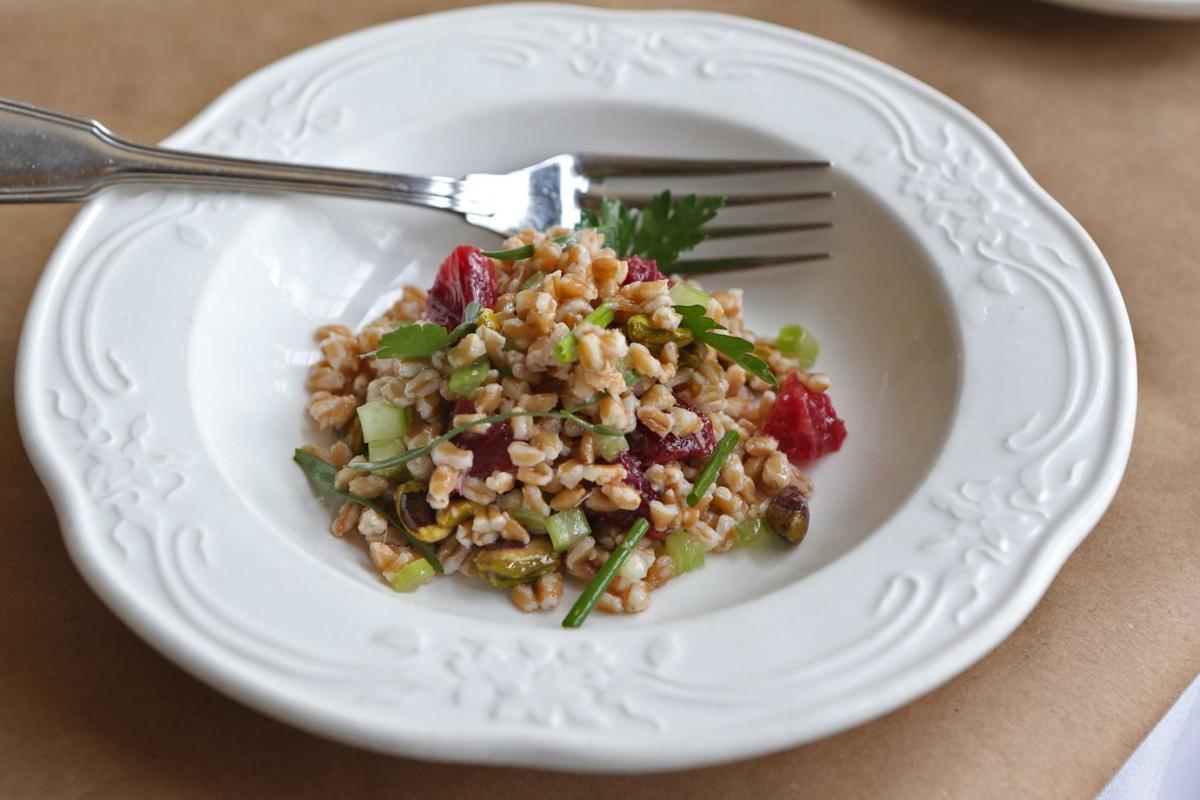 Q • I would love the recipe for the ancient grain salad at Brasserie by Niche in the Central West End. — Jane Orling, St. Louis
A • Nick Blue wonders if people might have the wrong idea about French food, thinking it's all about rich ingredients and heavy sauces. Blue is the executive chef at Brasserie by Niche, one of four (soon five) restaurants from Gerard Craft, one of St. Louis' most-recognized chefs, both locally and nationally. It's a family affair: Blue's wife, Sarah Osborn, is the pastry chef at Niche, Craft's first restaurant. All the chefs who work with Craft, he says, share the same love for great ingredients and "love to treat them well."
Pronounced BROSS-er-ee, Brasserie is known for approachable country-French comfort food. "Brasserie is a very casual place to gather, have fun and eat great food," he says. Especially on weekends, he says, Brasserie fills with talk and laughter. "People have a great time."
For a signature Brasserie experience, Blue recommends first-time evening diners start with cheesy bread called gougère and a frisée salad, then order the pan-roasted chicken. For Saturday and Sunday brunch, the eggs benedict are most popular. Tuesdays only, Brasserie is open for lunch with a one-day-only menu dubbed "Brass Brats" — housemade sausages, new inventions each week. During warm weather, a street-side patio doubles the restaurant's seating.
Brasserie's grain salad starts with farro, a super-grain from Italy. Blue likes its nutty flavor and sturdy texture. It's not like rice, he says. It's not starchy. Combined with celery, pistachios, blood orange, painstakingly picked fresh herbs and a pretty pale-yellow ginger vinaigrette, the salad becomes a surprising mouthful of texture, color and flavor. Blue says, "Ginger is used in Asian cuisine, but it's also just a super-fresh ingredient."
---
Special Request is written by Town and Country resident Alanna Kellogg, author of the online recipe column KitchenParade.com and "veggie evangelist" at the food blog about vegetables, A Veggie Venture.