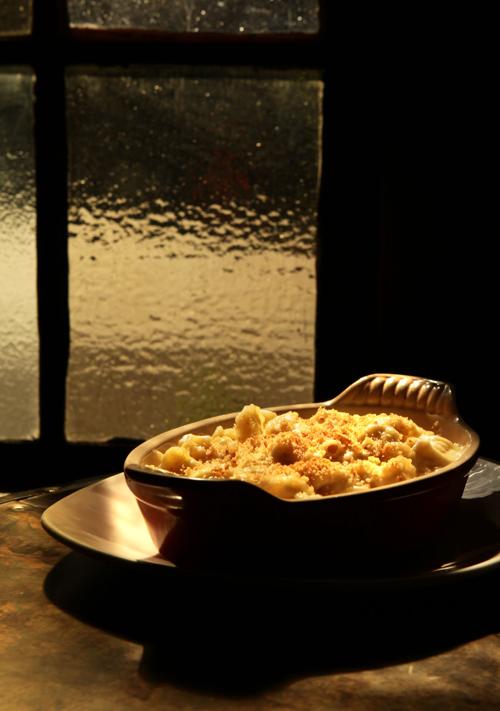 Q • I would like the recipe for the macaroni and cheese at the Restaurant at the Cheshire on Clayton Road. — Carole Allen
A • Late in 2011, St. Louis' landmark inn the Cheshire reopened after a two-year, multimillion dollar renovation. A year later, the restaurants followed. "The Restaurant" — yes, that's its name — anchors the Cheshire's three chic new food and drink options and serves contemporary food along with "throw back" Cheshire favorites such as prime rib and short ribs. There's also Basso, an Italian gastro pub, and the Market, a casual café and gourmet market with outdoor seating. The Cheshire's "heritage" stop is longtime Fox & Hounds Tavern, a cozy pub.
Already the Restaurant has become known for its smoked pork belly and house-smoked salmon, says Rex Hale, the Cheshire's executive chef. He thinks the barbecue pork ribs with an Asian glaze deserve attention. "They're just delicious."
The Restaurant uses cream, not milk, for its macaroni and cheese, served in a gratin dish and designed for sharing. "That's why it's got good flavor. Plus the topping gives it a salty finish," Hale says. But what people really like, he laughs, is the cheese, all those "unctuous bites of cheese." When kids order it for an entrée, the Restaurant replates the macaroni and cheese because the baking dishes can be hot.
Hale has worked in restaurants across the world and now lives with his wife, Ruth, and their three children in North County close to his St. Louis family.
Special Request is written by Kirkwood resident Alanna Kellogg, author of the online recipe column KitchenParade.com and "veggie evangelist" at the food blog about vegetables, A Veggie Venture.