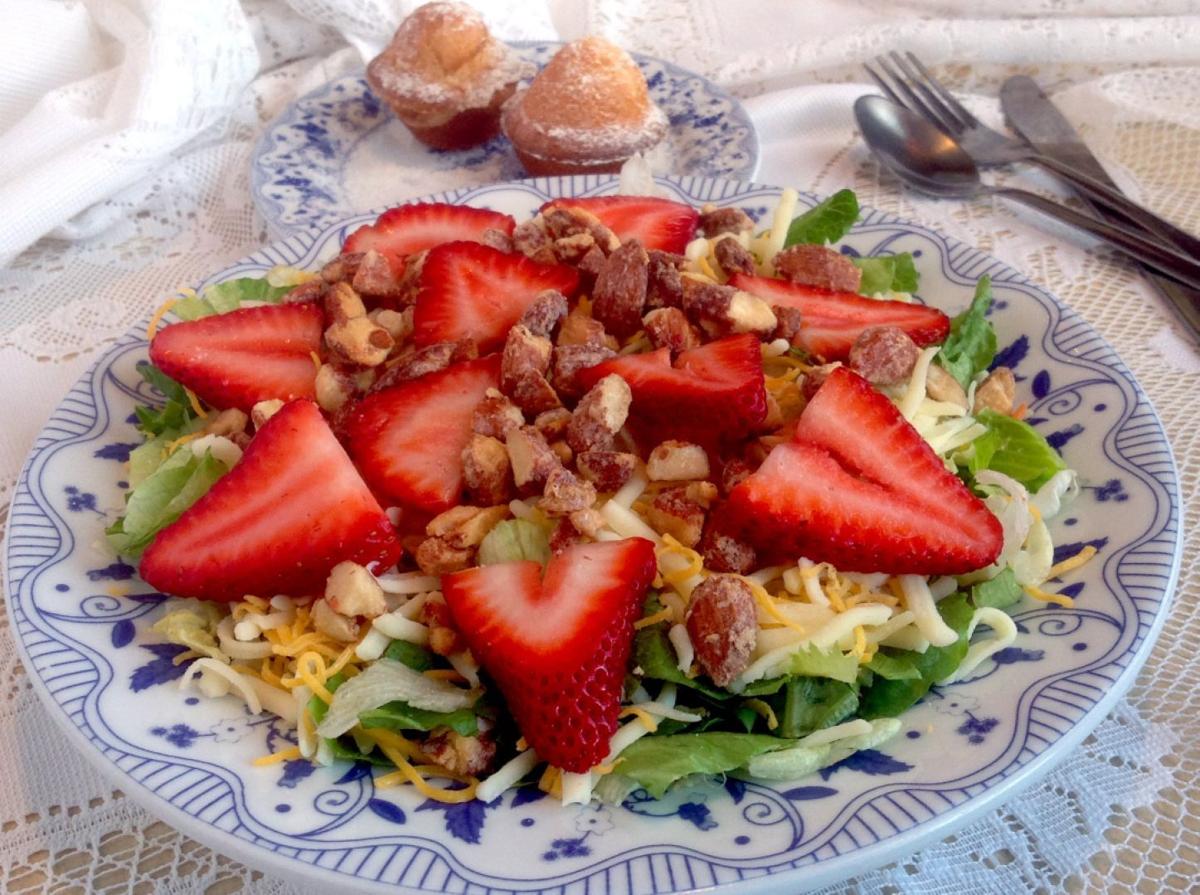 Q • I would love the recipe for the tossed lettuce salad with fresh strawberries from The Blue Owl in Kimmswick. — Ruth M. Haussels, Chesterfield
A • You might say that destiny began preparing Mary Hostetter early for her life's work at The Blue Owl.
When Hostetter grew up, her family nickname was "Mix Up Mary" because she loved to cook and bake and invite people over. As a single mom in the early 1980s, she baked at home and sold cookies and sweets at craft fairs and festivals. With more enthusiasm than experience, Hostetter took over a country tearoom and built it into today's Blue Owl, which attracts everyone from St. Louisans who make the quick drive to Kimmswick for a late breakfast or lunch; to tour buses that unload visitors from across the country; to an excursion riverboat that drops off passengers at the nearby Mississippi River landing — and will celebrate its 30th anniversary this year.
The Blue Owl is known for home-cooked comfort food such as soup, quiche, sandwiches and weekly specials like Wednesday's fried chicken and Sunday's chicken and dumplings. Experienced guests know to save room — or "Eat Dessert First," the restaurant's motto — because the bakery counter holds temptations like homemade pies, cheesecakes and layer cakes. The Levee High Apple Pie commemorates the levee that protected Kimmswick during the Great Flood of 1993.
Hostetter says the Blue Owl's Tossed Strawberry Salad is a year-round best-seller. Its poppy seed dressing is sweetened with orange juice. She's not a fan of fruit in salads but makes an exception here, eating a small salad every day for lunch.
Special Request is written by Town and Country resident Alanna Kellogg, author of the online recipe column KitchenParade.com and "veggie evangelist" at the food blog about vegetables, A Veggie Venture.  
A weekly treasure trove of tastiness, featuring reviews from restaurant critic Ian Froeb and how-to videos by food writer Dan Neman.