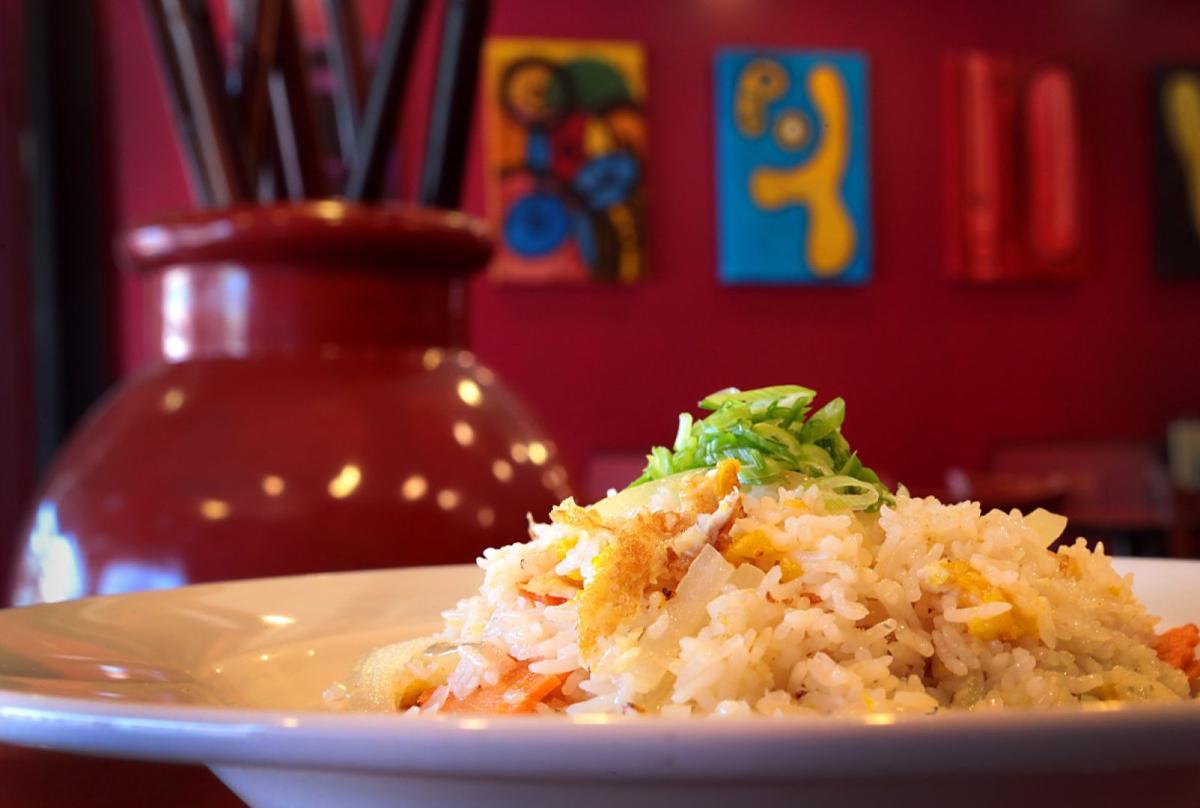 Q • The Thai Fried Rice from Tei Too is absolutely addictive. I've tried a dozen Thai cookbooks to no avail. — Lisa Gilbert, Webster Groves
A • Nick Bognar calls his heritage "half Thai and half Nebraskan." Tei Too's food is also fusion, mostly Thai but also a little Japanese and a little from other Asian cuisines — but all, the 22-year-old Bognar says, "delicious," cooked fast and fresh from scratch, served casual-style.
His mother, Ann Bognar, is a Thai native and also owns Nippon Tei in Ballwin. Nick Bognar first washed dishes there at age 10. This year, he'll finish the culinary program at Forest Park. While running Tei Too for the family, his goal is to "trend everything up" rather than let old standards become stale.
For a "perfect" Thai meal to share with friends, Bognar quickly names a few restaurant favorites: chicken satay on skewers, all dark meat marinated 24 hours; a spicy beef salad with cabbage, lime and toasted rice; Burmese noodle soup made with chicken or house-braised brisket and the Bognar "secret recipe" for curry paste; and the restaurant's best-selling cooked-to-order pad thai with "nice big shrimp."
Bognar is passionate about all food, perhaps especially about rice. In fact, Tei Too goes through 200 pounds of jasmine rice a week, each batch carefully rinsed twice before cooking. Bognar says that the restaurant's Thai Fried Rice is all about technique and calls for only a tiny teaspoon of light Thai soy sauce so not to drown the delicate flavors of the rice. "Simplicity is the beauty of the dish," he says.Tei Too
8158 Big Bend Boulevard, Webster Groves
Special Request is written by Town and Country resident Alanna Kellogg, author of the online recipe column KitchenParade.com and "veggie evangelist" at the food blog about vegetables, A Veggie Venture.
A weekly treasure trove of tastiness, featuring reviews from restaurant critic Ian Froeb and how-to videos by food writer Dan Neman.