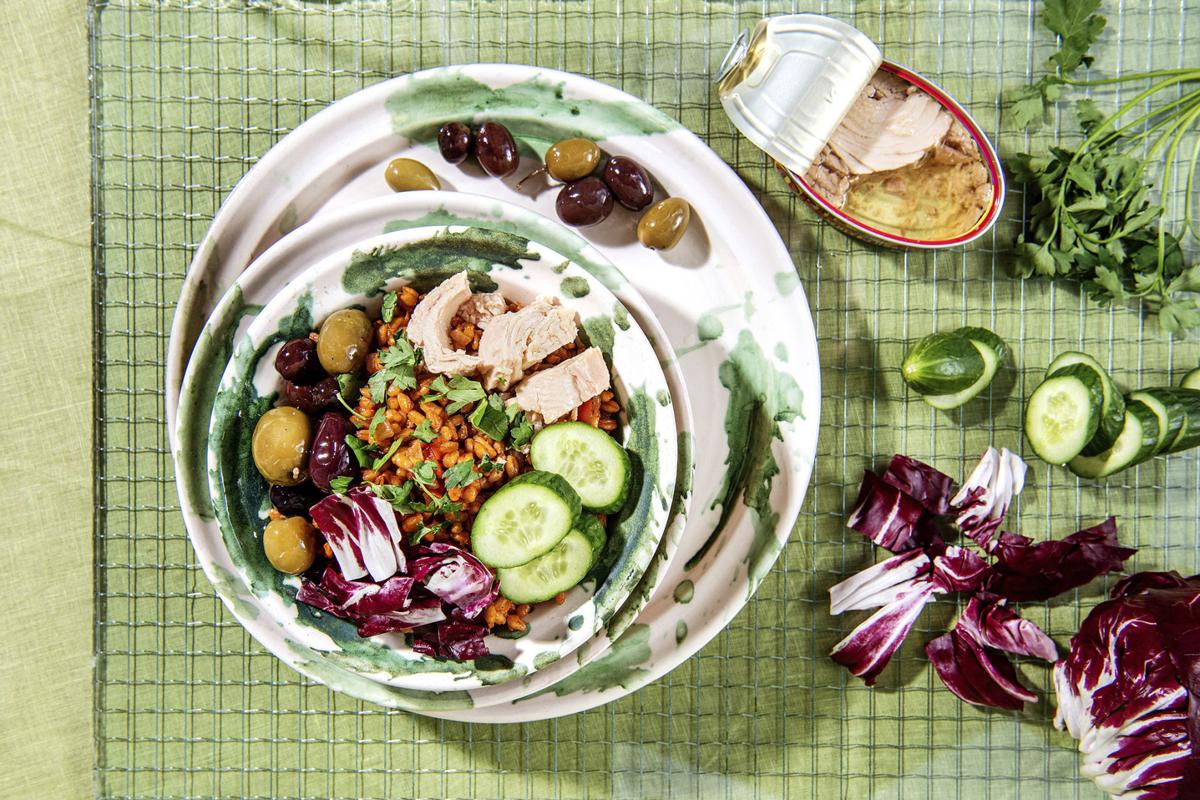 The promise of a grain bowl — with vegetables arranged atop it as artfully as a wedding bouquet — is one of a bright, beautiful future. But carelessly made, it can end up a slog of chewy, underseasoned filler. Better than tossing cooked and chilled plain grains with a dressing is to simmer the grains with enough seasoning to flavor them all the way through.
I sizzle farro with onion, garlic and pepper and then simmer it in tomato juice to soak it through with a savory tang. Fresh and hot out of the pot, the farro could serve as a stunning side dish. Even when cold, the grain packs loads of flavor that works with almost anything you've got to throw in with it. I like the richness of good tuna, the brine of olives, the bitter edge of radicchio and the freshness of cucumber and parsley. It's as good straight away as it is hours later, a not-sad desk lunch to get you through the day.
Copyright 2020 Tribune Content Agency.