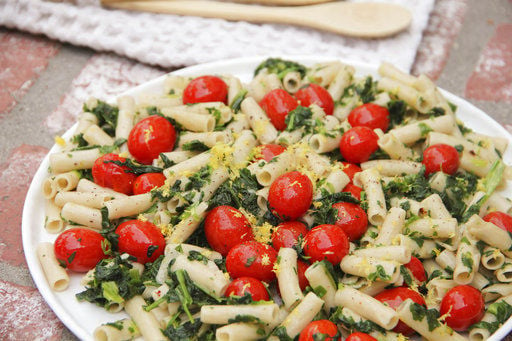 This week at area farmers markets you will find spinach, salad mix, lettuces, carrots, asparagus, microgreens, radishes, early zucchini, morel mushrooms and herbs such as cilantro, rosemary and thyme. Many markets also have eggs, local meat and flowers. To help you use the spinach, here is a recipe from a previous Let's Eat section for Penne With Garlic Tomatoes, Lemon Zest and Spinach.
Information provided by the Lake Saint Louis Farmers and Artists Market.See our guide to local farmers markets at stltoday.com/farmersmarkets.
Our farmers market list is as complete as we can make it. If you know of a market that is not included, please email the information to Daniel Neman or call 314-340-8133.
A weekly treasure trove of tastiness, featuring reviews from restaurant critic Ian Froeb and how-to videos by food writer Dan Neman.